Downtown; a place where one should expect to see one-of-a-kind art and vibrancy is now even more vibrant, all thanks to a local effort.
Central Pizza, located at 423 Jefferson Street, is unveiling Downtown Lafayette's first ever—full-service—dining parklet.
All photos are the property of DL.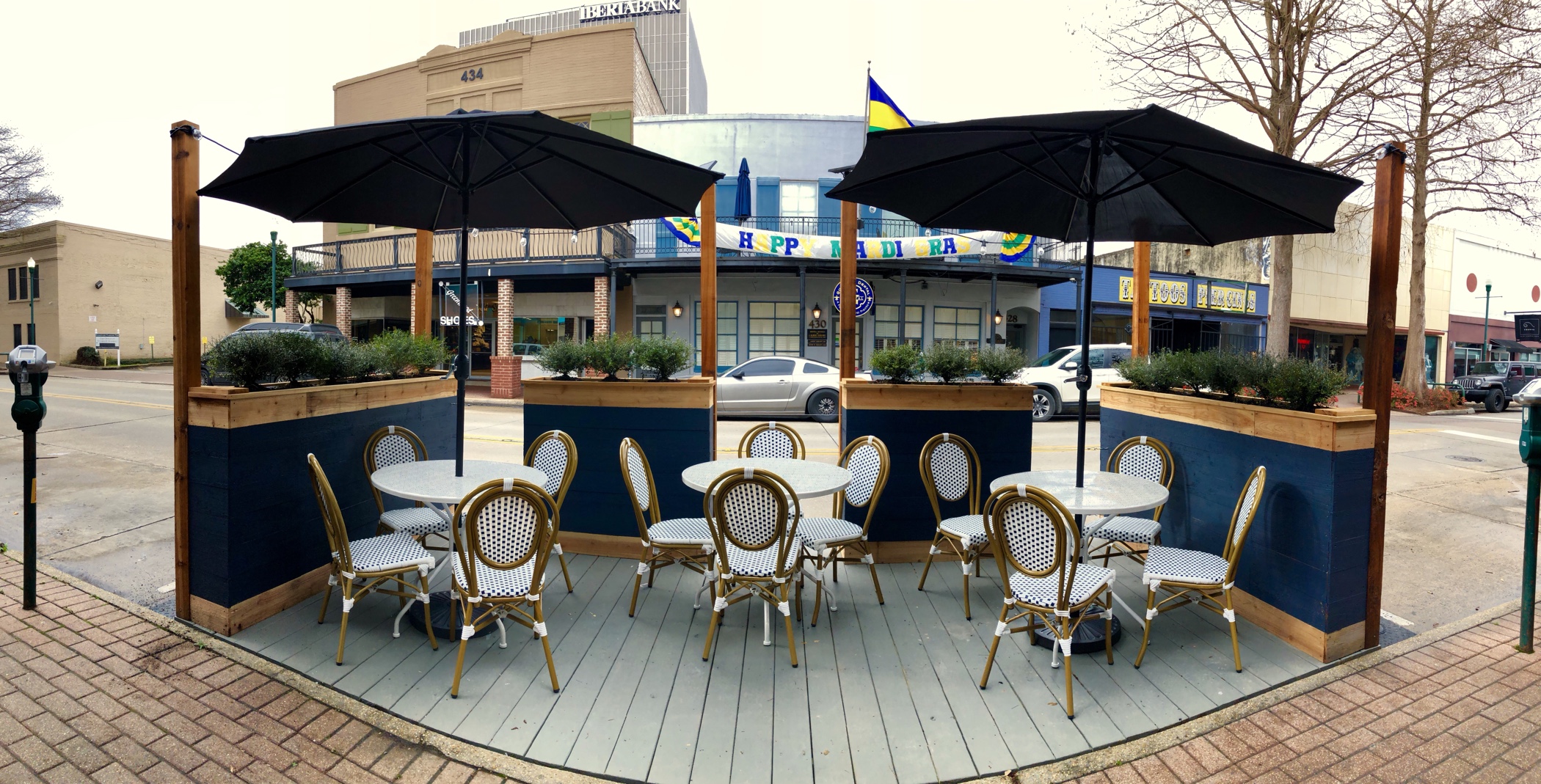 A parklet, defined by Oxford Dictionaries is "A small seating area or green space created as a public amenity on or alongside a pavement, especially in a former roadside parking space."
The new Central Pizza parklet will accommodate up to 12 diners comfortably seated beneath large umbrellas and evening lighting, all while being surrounded by fresh greenery.
The move to bring a parklet to Downtown is all part of a collaborative effort in creating public art & vibrant spaces.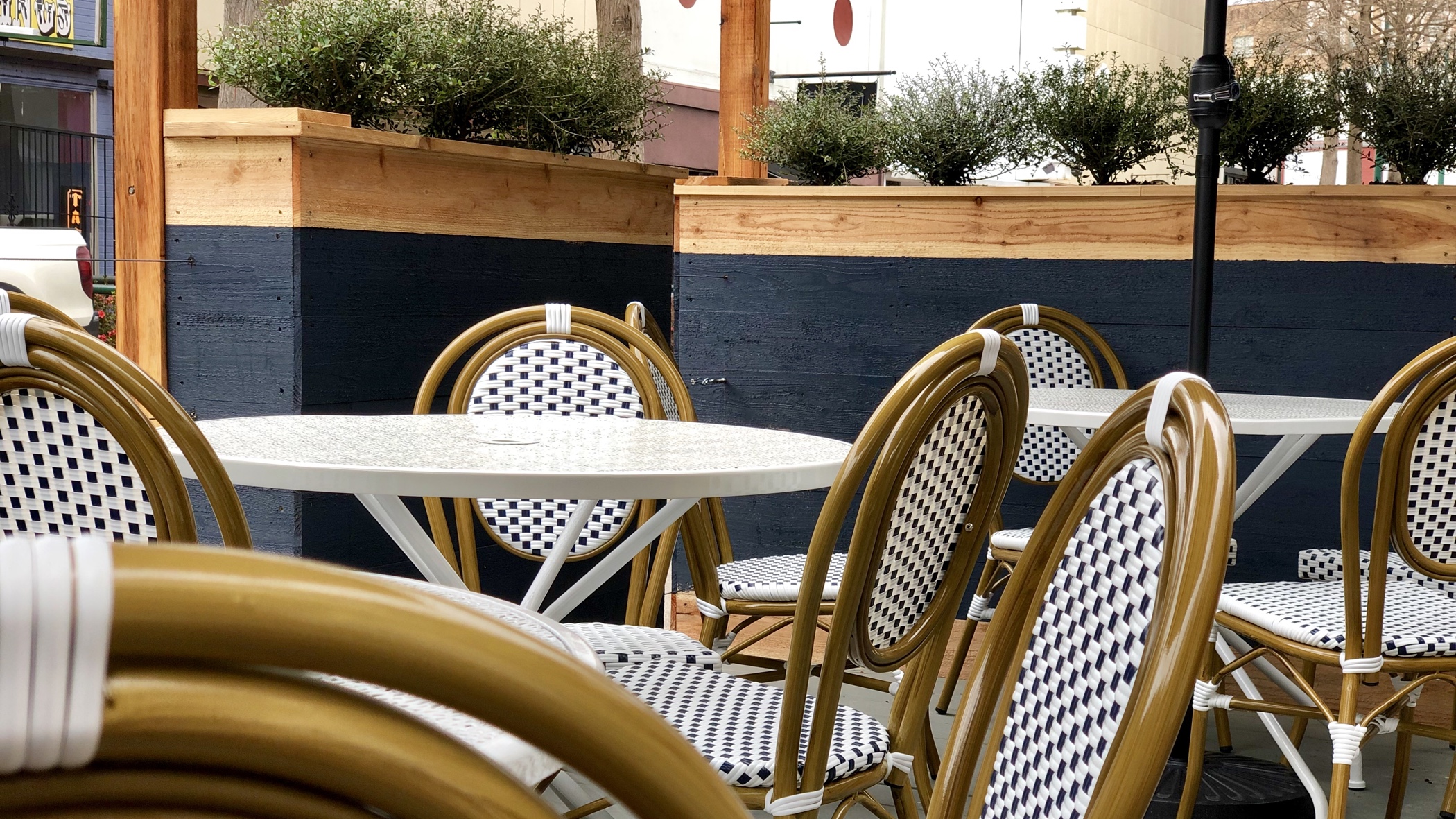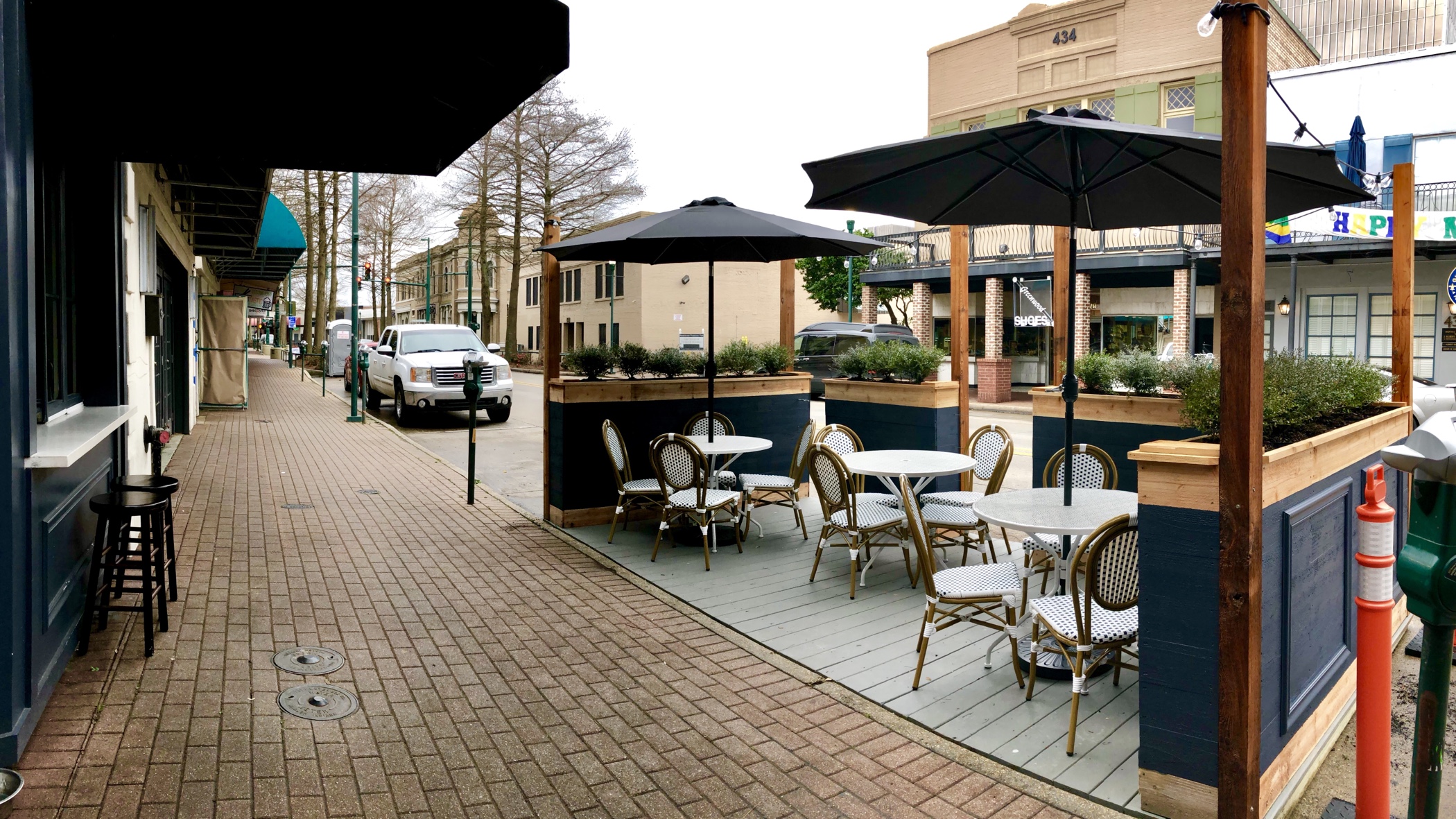 Central is also unveiling their Polk Street entrance's mural, just in time for all of the local festivities. See some of the mural photos below. To see the rest, go check it out yourself!
After receiving approval from our great neighbors at the Lafayette Science Museum, we asked our talented employees to design homages to classic works of art (but all incorporating pizza in unexpected ways!) to create a fun and inviting entrance to the restaurant. Organized by General Manager Paige Hanson & Assistant Manager Erin Gray, other artists involved are Renee Longon, Jamie Rendall & Maggie Martin. Most of these artists graduated (or will soon graduate) from UL. Erin Gray, a UL graduate herself, has overseen the project and incorporated her personal artistic style into the vision, despite it being her first ever mural. — Central Pizza Press Release Clip.