Every year the Miles Perret Cancer Service host the Games of Acadiana. This year the event is Saturday August 17th the website listed below has much more info on times. The Games of Acadiana event is free for folks to come and play the games and are encouraged to donate to Miles Perret Cancer Services if you have the ability to. There are many companies involved in the running of this event including the company I proudly work for Golfballs.com. We will have a putting challenge setup which is fun for any age and you don't have to be Tiger Woods to try it. There will also be many more fun things to do there for example a rock wall, a McDonald's challenge, and those trampoline things that you can jump and do little flippies on. Plus many more companies are involved for this great event in Acadiana so please come show your support and have fun!
The Games of Acadiana website.
https://www.milesperret.org/gamesofacadiana
The Miles Perret Facebook
https://www.facebook.com/milesperret?fref=ts
Want to donate?
Click here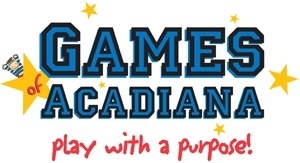 This is the poster art for the Games of Acadiana.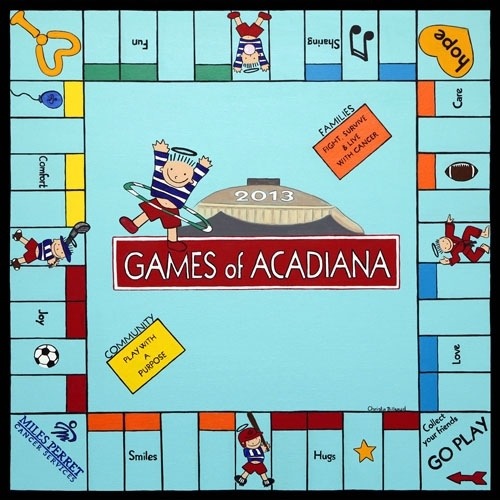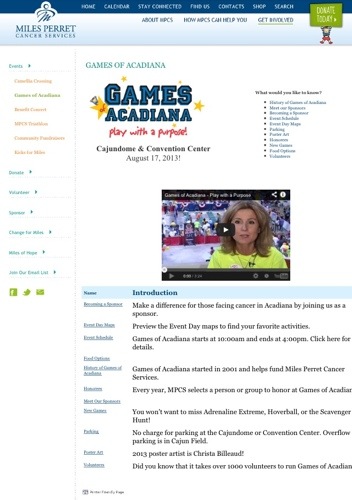 The sponsor list… Sorry if its blurry. Check here for a better photo of the list – https://www.milesperret.org/gamesofacadiana/Meet-Our-Sponsors


Here is the map of the Games layout plus more on the site. Here is a link to this maps PDF for better viewing! – https://www.milesperret.org/Images/Interior/game%20day/cd%20arena_web.pdf