The new Farm Stores, located at 700 Westgate Road in Scott, LA, will open soon—like in about two weeks or less.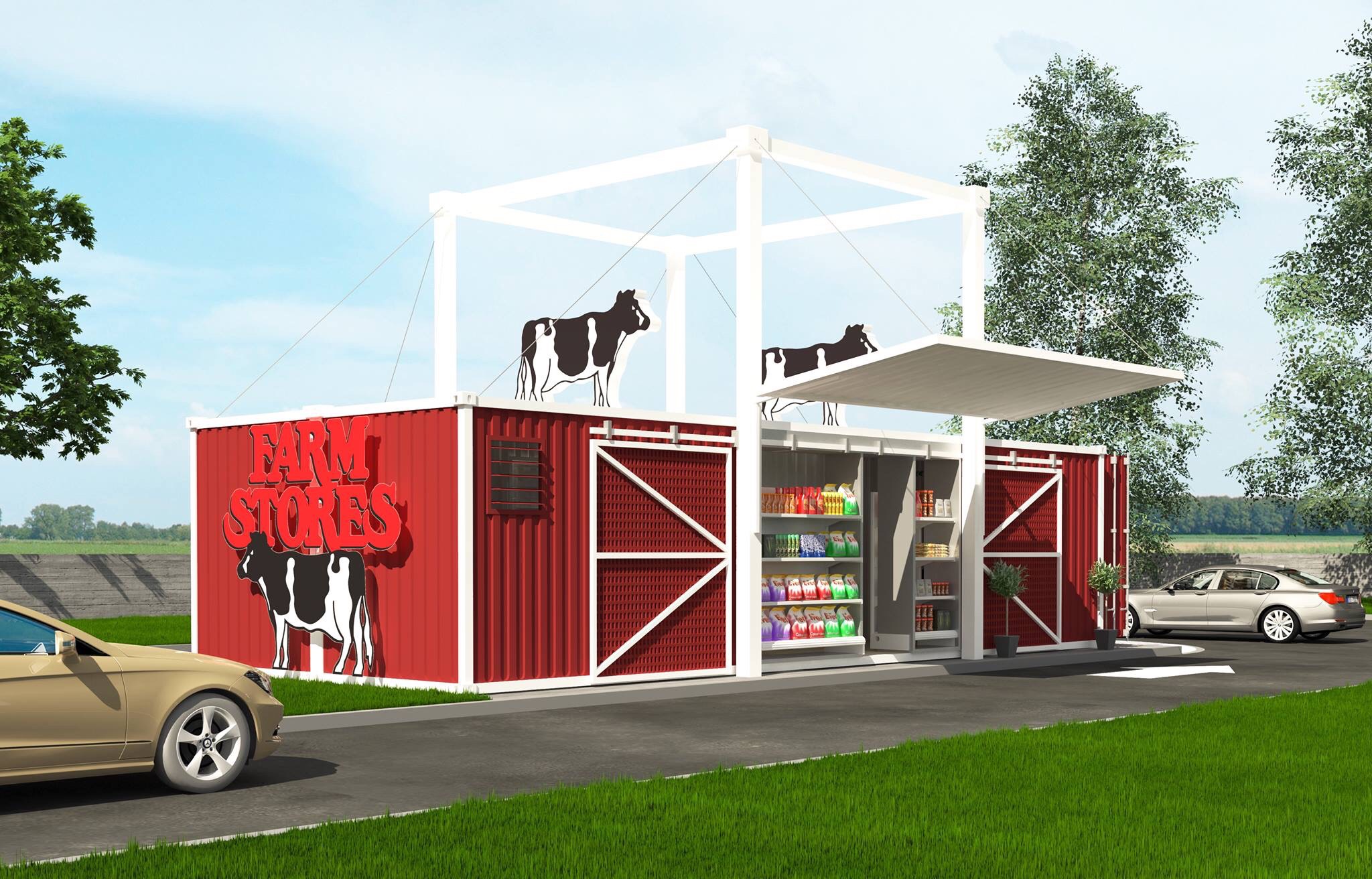 Rendering of how the Farm Stores in Scott will look completed.
If you're familiar with the company, Farm Stores, then you already know how great this will be for the local parents. See our original post on Farm Stores in Scott (here).
For most parents, going to a grocery store after picking up your kids from daycare or school can be a challenge. A challenge, that many—including myself—are just not always up for battling. Farm Stores will serve as that small grocery run that allows you to drive up without having to get out of your car. And the best part is that most stops will take guests around 5 minutes, which means hot, freshly baked bread, milk, eggs, café items, local boudin, soda, diapers—and much more—in your hands without unloading tired kiddos. As a busy dad, I am all about it! If they don't have it, and it's something in high demand, then the local Farm Stores have the ability to offer those items if they see fit.
Farm Stores plans to have 500 stores in the next 5 years throughout these territories: New York (Long Island and Hudson Valley), New Jersey, Connecticut, Louisiana, Texas, Georgia, Florida, Kentucky. More locations for Acadiana are being planned.
Construction is near complete, minus some of the remaining logos, and cows for which Farm Stores is known. In the photos, you can see how the store looks, along with how the drive thru's red brick road is laid out.
Keep an eye out as we will have more content on Farm Stores in the coming weeks! 🙂
Be sure to follow the local, Scott Farm Stores on Facebook at facebook.com/Farm-Stores-Louisiana or on Insta @farmstores_la. Also, you can follow the corporate accounts at facebook.com/FarmStores and @farmstores.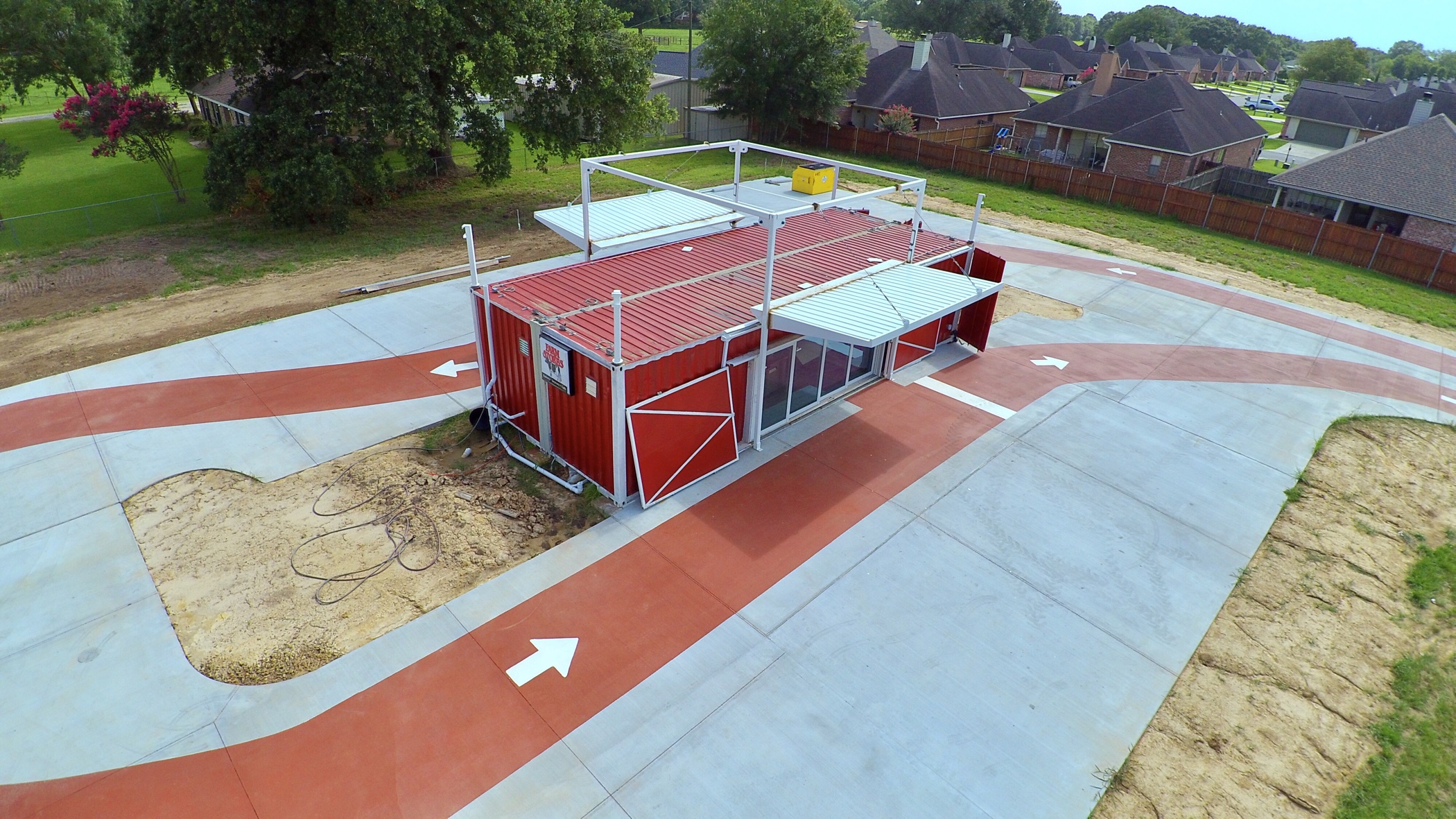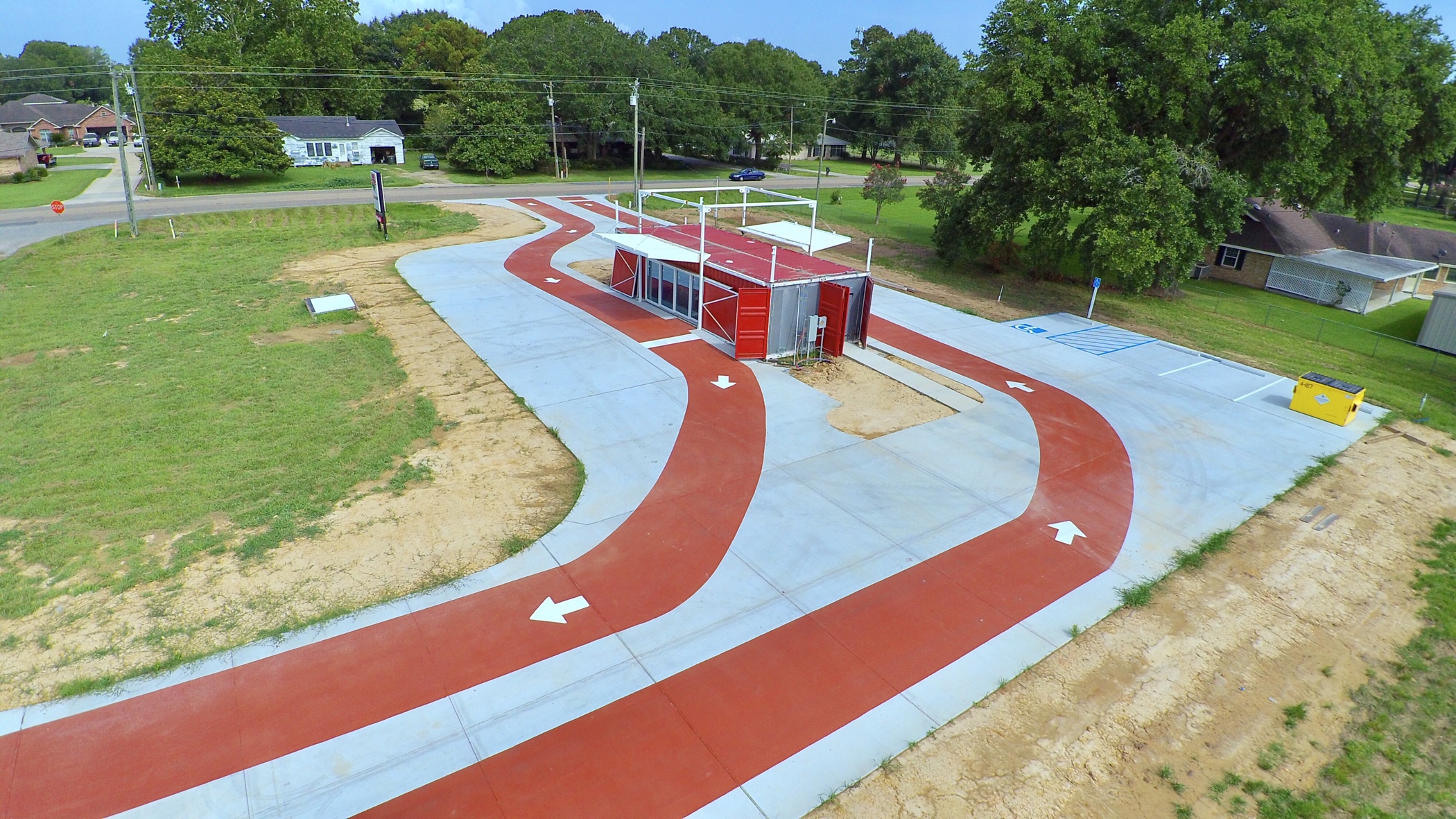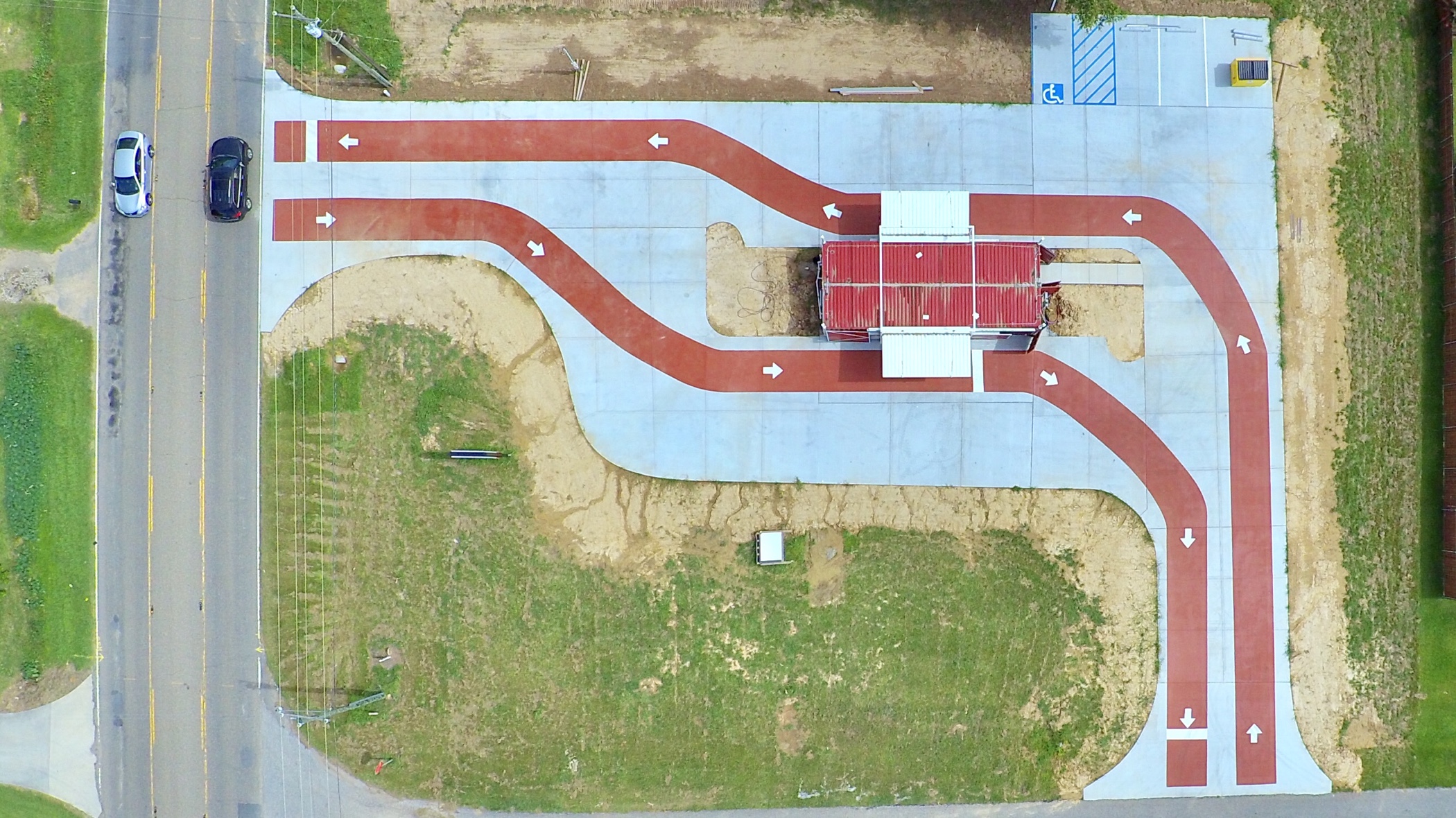 Top-down view of the "red brick road".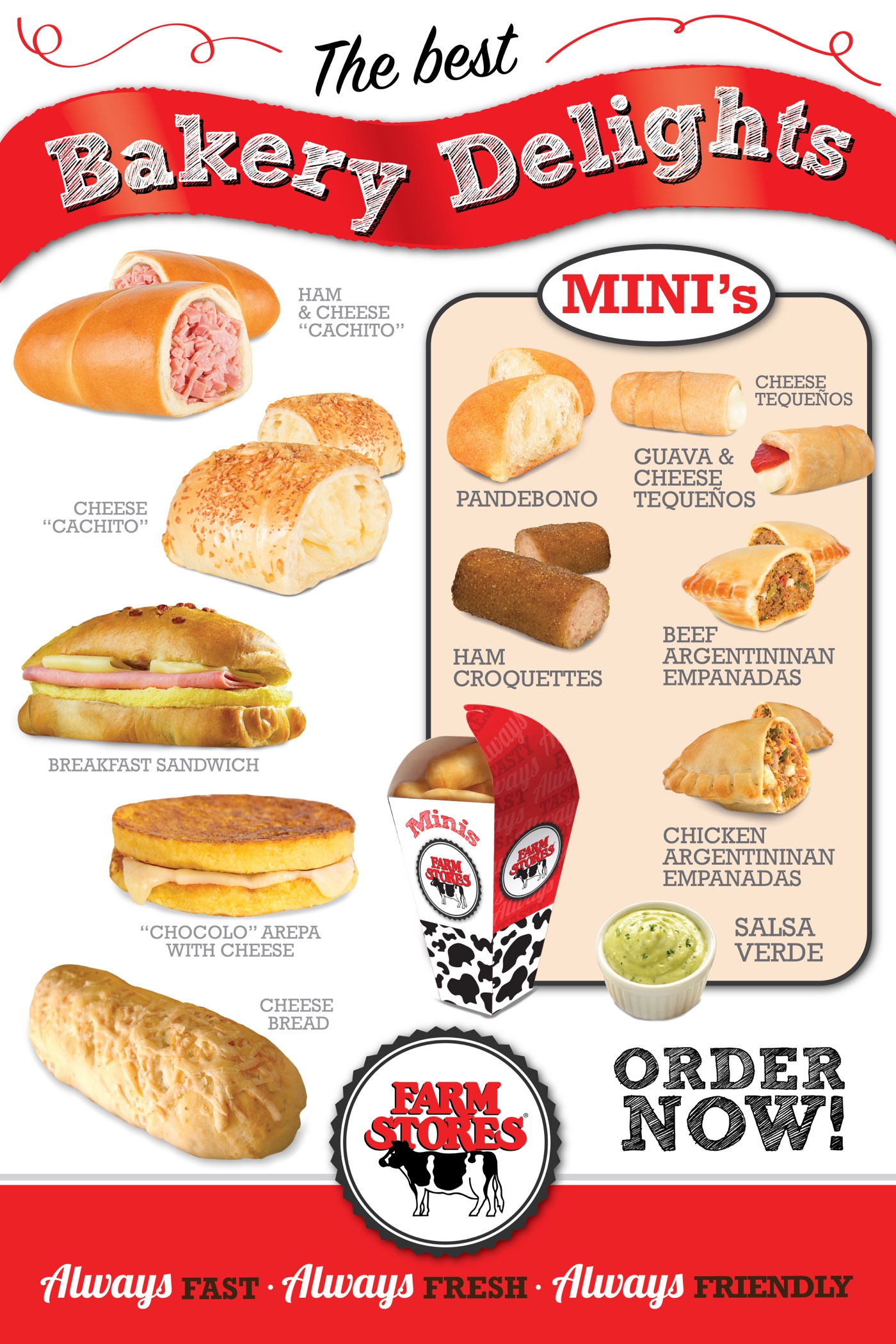 Sample of the Miami Farm Stores Bakery menu. Items will differ slightly, locally.