The newly renovated McDonald's at 6801 Johnston & E. Broussard has officially reopened. While it never really closed, the dining room was not open as it was under construction.
In early July, we posted on the renovations and provided details on what would be updated. Much like the most recent McDonald's renovations, self-serve kiosks were installed, digital menu boards replaced traditional menus both inside & out, and a new decor package replaced prior generations design.
We did visit the E. Broussard McDonald's location to scope out the changes. While there, we overheard college dude-bros complimenting on some of the lounge-style chairs at one of the tables. They even made a comment on how they would love to have these chairs in their apartment. To their credit, the chairs they were seating on looked comfy. As for the rest of the decor, it was uniquely different than the other locations. And while all locations are uniquely different than the other, this design had a cool industrial chic vibe.
The outside looks a lot like other newly renovated locations with a grey exterior paint color, blueish tinted windows, and prominent branding. Though, I still have legit salty beef against McDonald's. Could you guys bring back that old school outside play place? You know, the one from the early 90's that was mostly metal and would sear your baby smooth skin. Ahh, 80's-90's childhood memories.
kudos to McDonald's for always being up-to-date on renovations.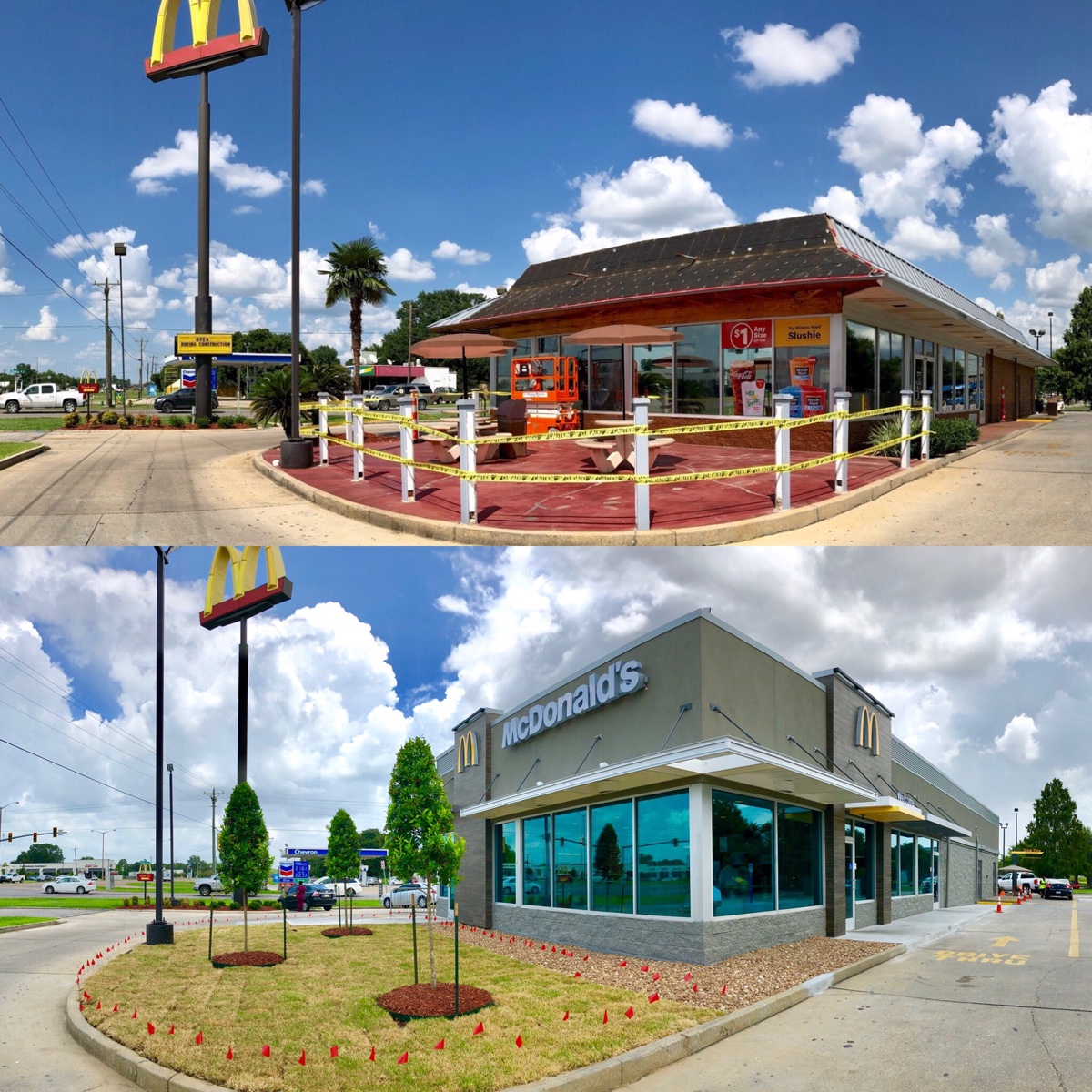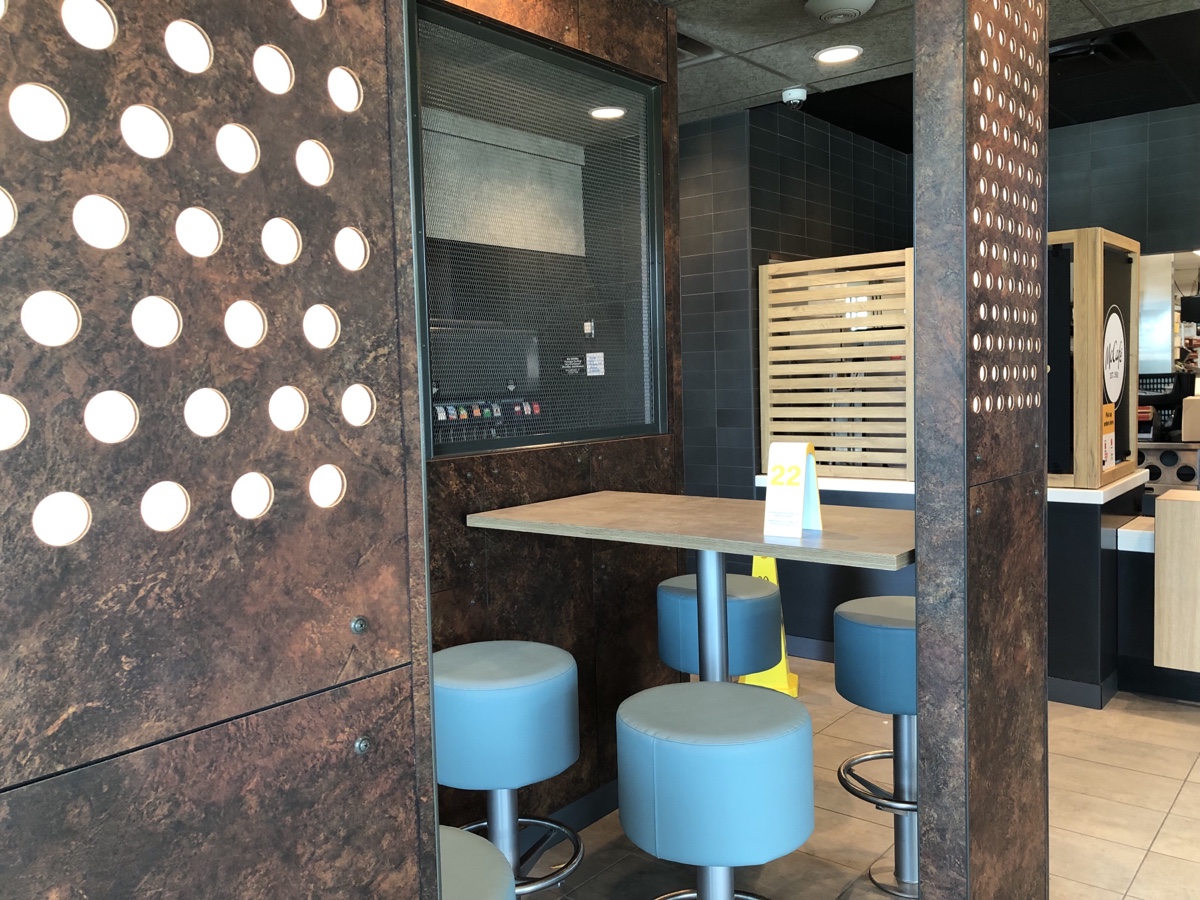 This is the only interior shot we could get due to the fair amount of people inside.