Royville, a two-building development coming to downtown Youngsville, will soon be located at the corner of Young Street and 302 Lafayette Street.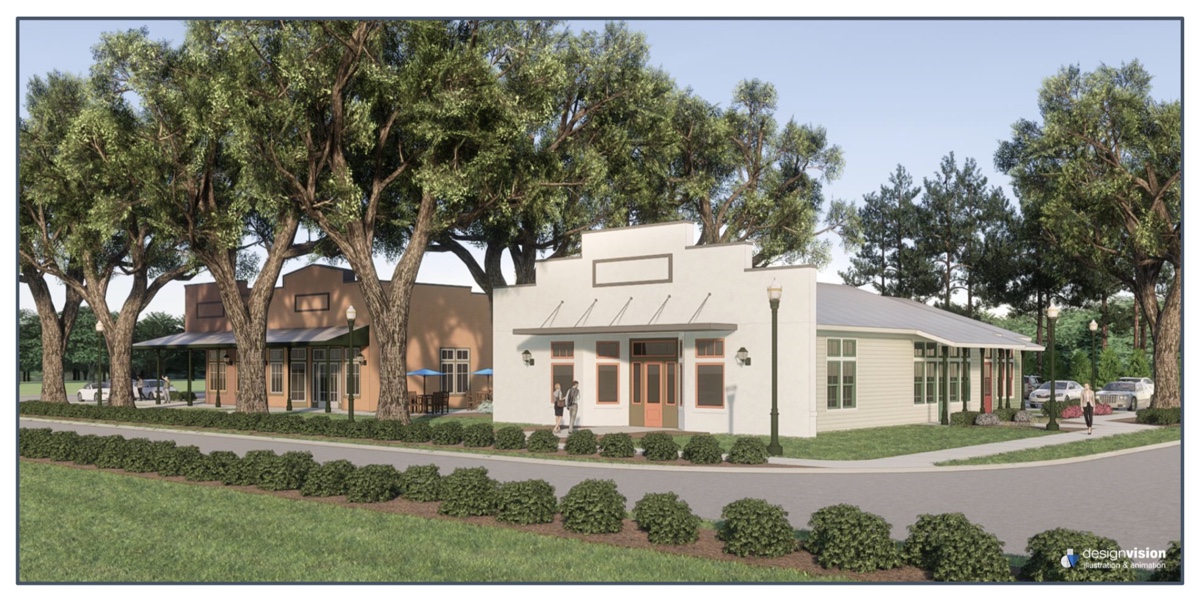 The city of Youngsville's downtown district is filled with older structures lending to its quaint character for which many downtown areas are known. Architect, Lynn Guidry, designed the new Royville development to emulate that old world charm aesthetic that so many admire. It's also part of a greater effort by the city of Youngsville to reignite the downtown district. Chase Group Construction, LLC, a DL sponsor, will be the firm bringing the new development to life. You may have already spotted signs for them on the property.
Royville will consist of two buildings. Building A, the smaller of the two, has suites ranging from 910 SF to 1,040 SF. And the largest, Building B, has suites available from 1,200 SF to 1,530 SF. And According to Chase Landry with Chase Group Construction, all of the large trees on the property will remain in place. You can also see that reflected in the provided rendering.
Each unit will have access to fiber-speed communications, great visibility from the highway, and it's located in one of the parishes fastest-growing communities.
The following plan images & renderings were provided by the leasing agent, Cecil Little with Southern Lifestyle Realty.