Don's Speciality Meats in Carencro has made a ton of progress at their new location at 4120 NE Evangeline Thruway.
This new location comes after a fire damaged a large portion of the prior location about a mile up the road. See our 2016 post for more details about the new location.
Looking at the progress so far, it is roughly 40-60% complete. We don't know what the inside looks like, but I am sure a fair amount of work is going into that at the moment. The exterior still need awnings, signage, and paint — according to the rendering(see below).
You can also see that the smoke house, I think that is what that is, is not complete either.
See their Facebook page at facebook.com/donsspecialtymeats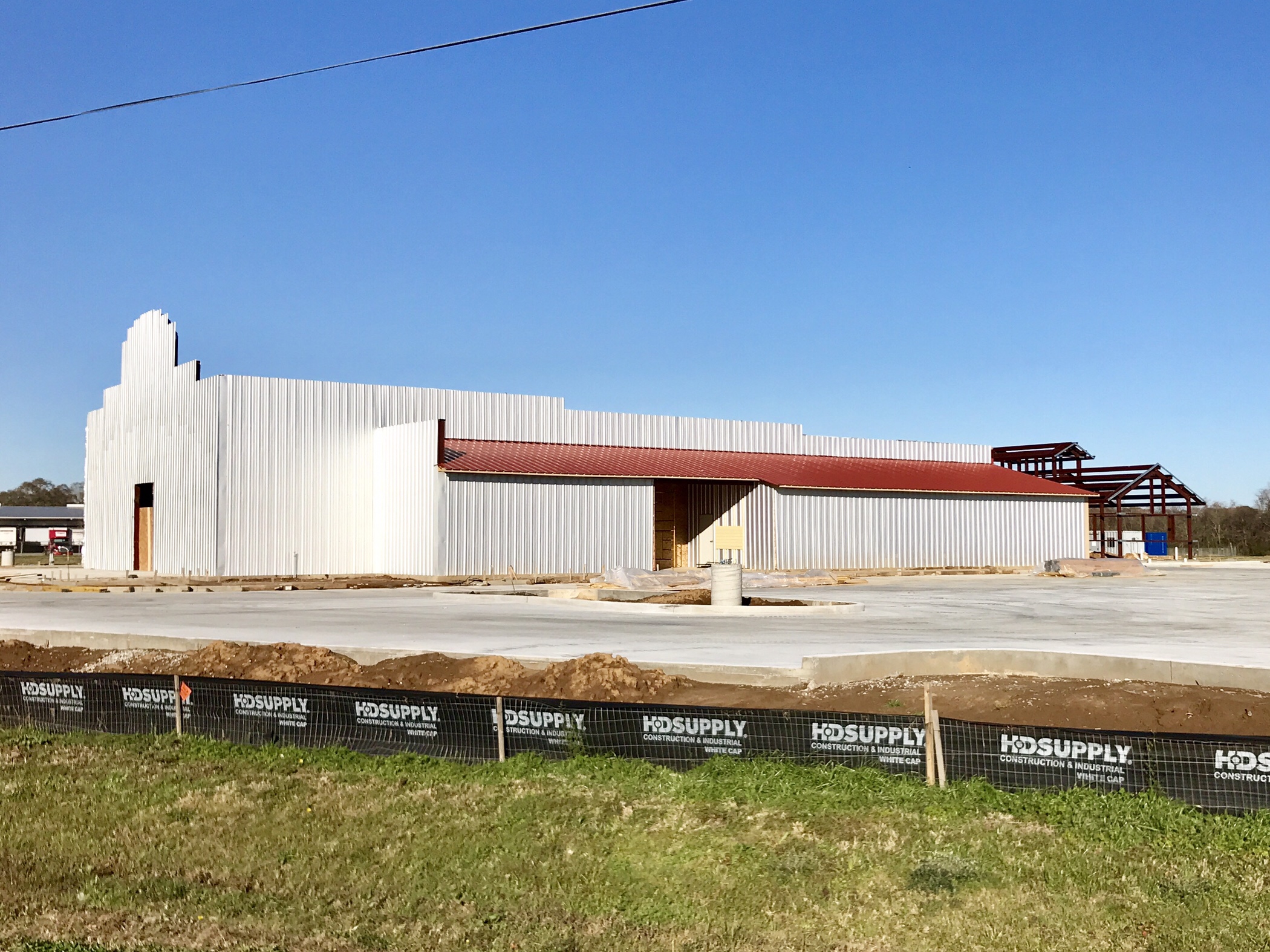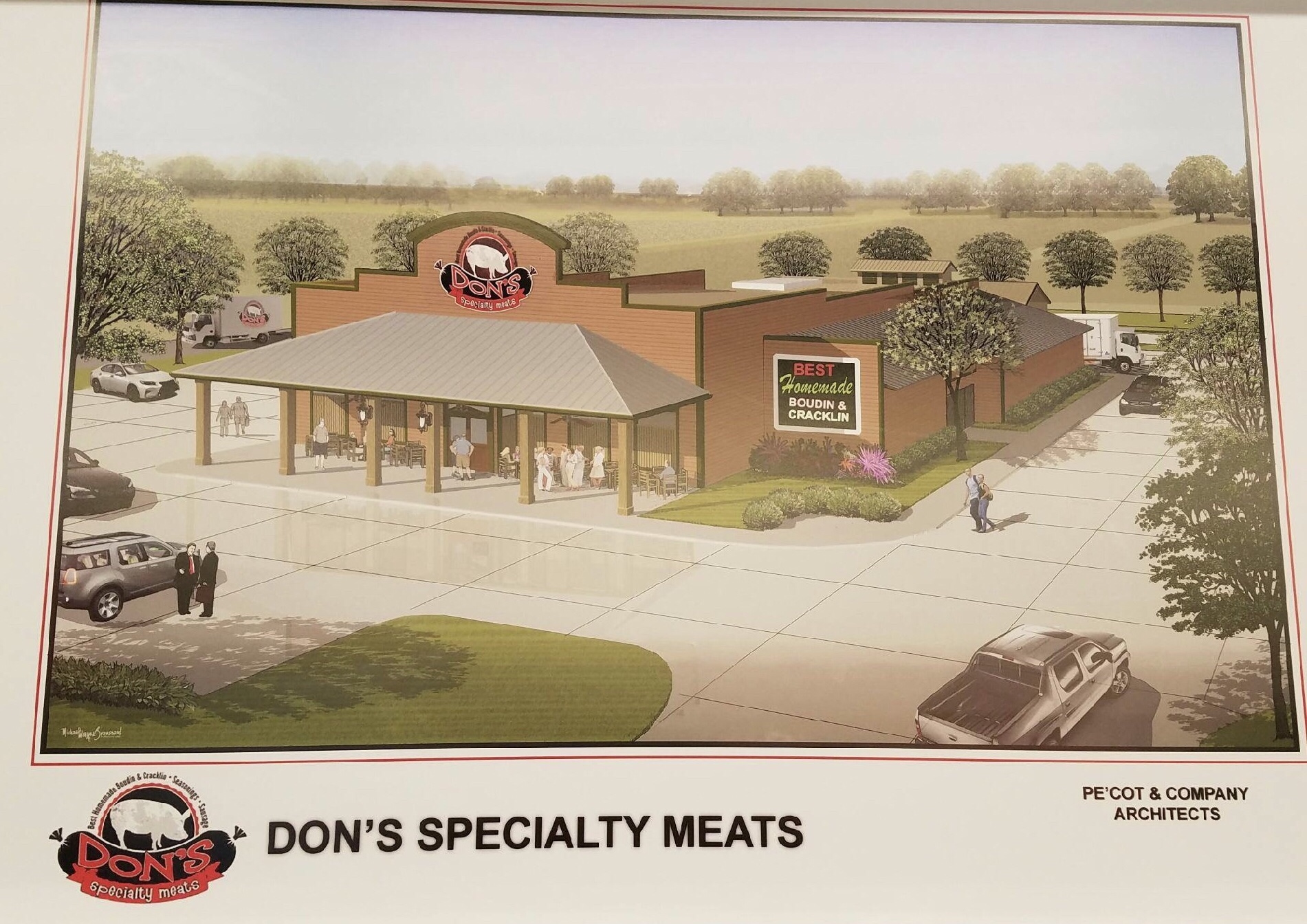 Rendering of the finished appearance by: Pecot & Company Architects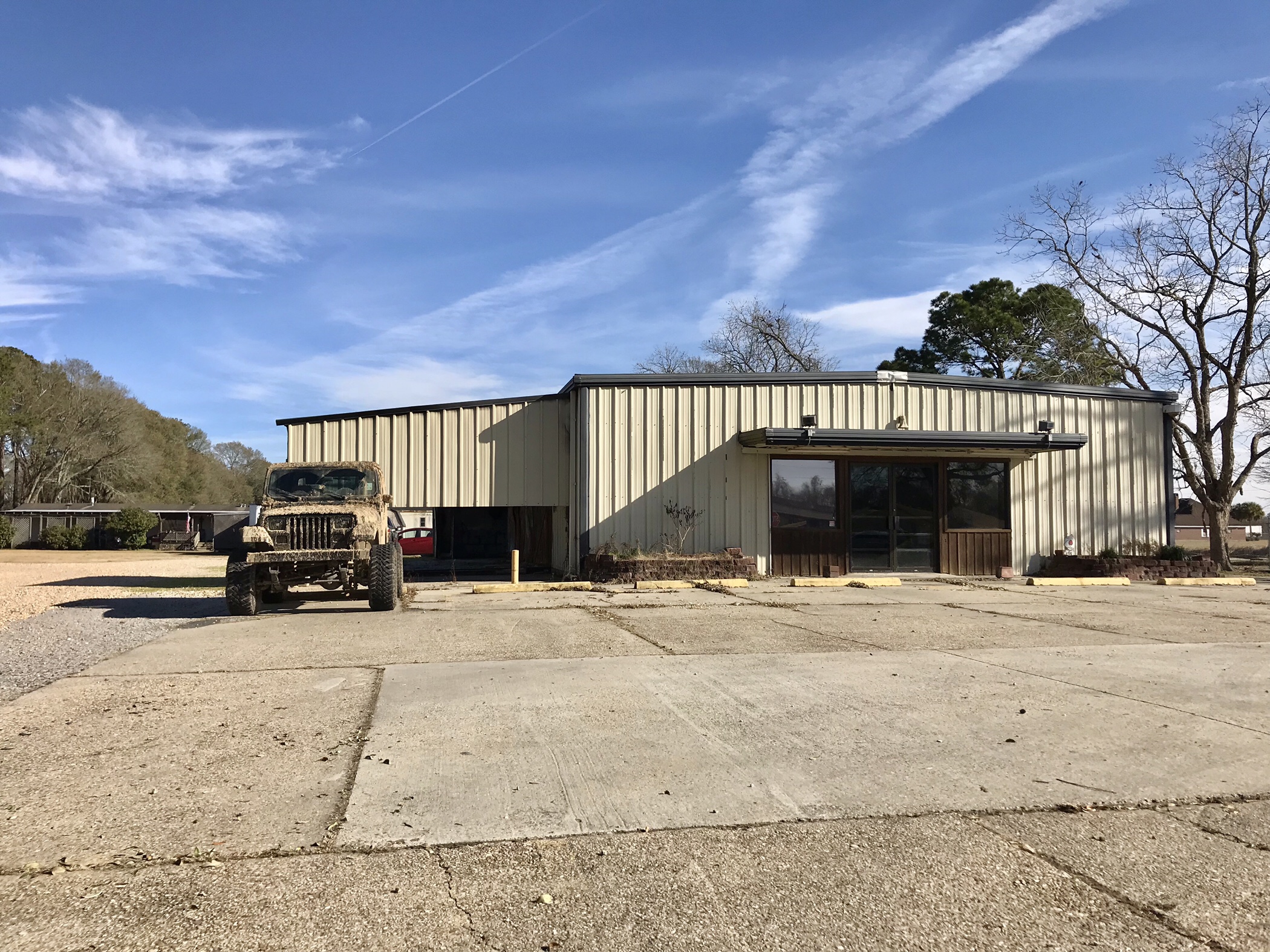 Here is the prior location
Map view of location