Featured photo by Photo by Charlie brunt – CBA President.
There is life for Don's in Carencro after a fire took all.
Don's Specialty Meats in Carencro has acquired 2 ½ acres of land exactly ¼ of a mile away from its previous location. The new address will be 4120 NE Evangeline Thruway, directly off of I-49 in the Carencro city limits. Owner Mark "Aubrey" Cole has already met with architects who are designing a 10,000 square foot building that will offer all of Don's customers their favorites and so much more.
Some of the extras to the new location are: 70 plus parking spaces, a drive-thru for boudin, cracklins, and plate lunches, a full deli, indoor and outdoor seating, and shipping will also be available to share your favorites with others who live away from Acadiana.
Cole said, "The new building is being designed specifically for the feel and profile of Carencro. I know that everyone will approve and like the new and improved look."
The completion date is set for October 2017, however, if weather permits Cole and his staff would love to move in before that date.
Copy written by Stacy at Community Chronicles for DevelopingLafayette.com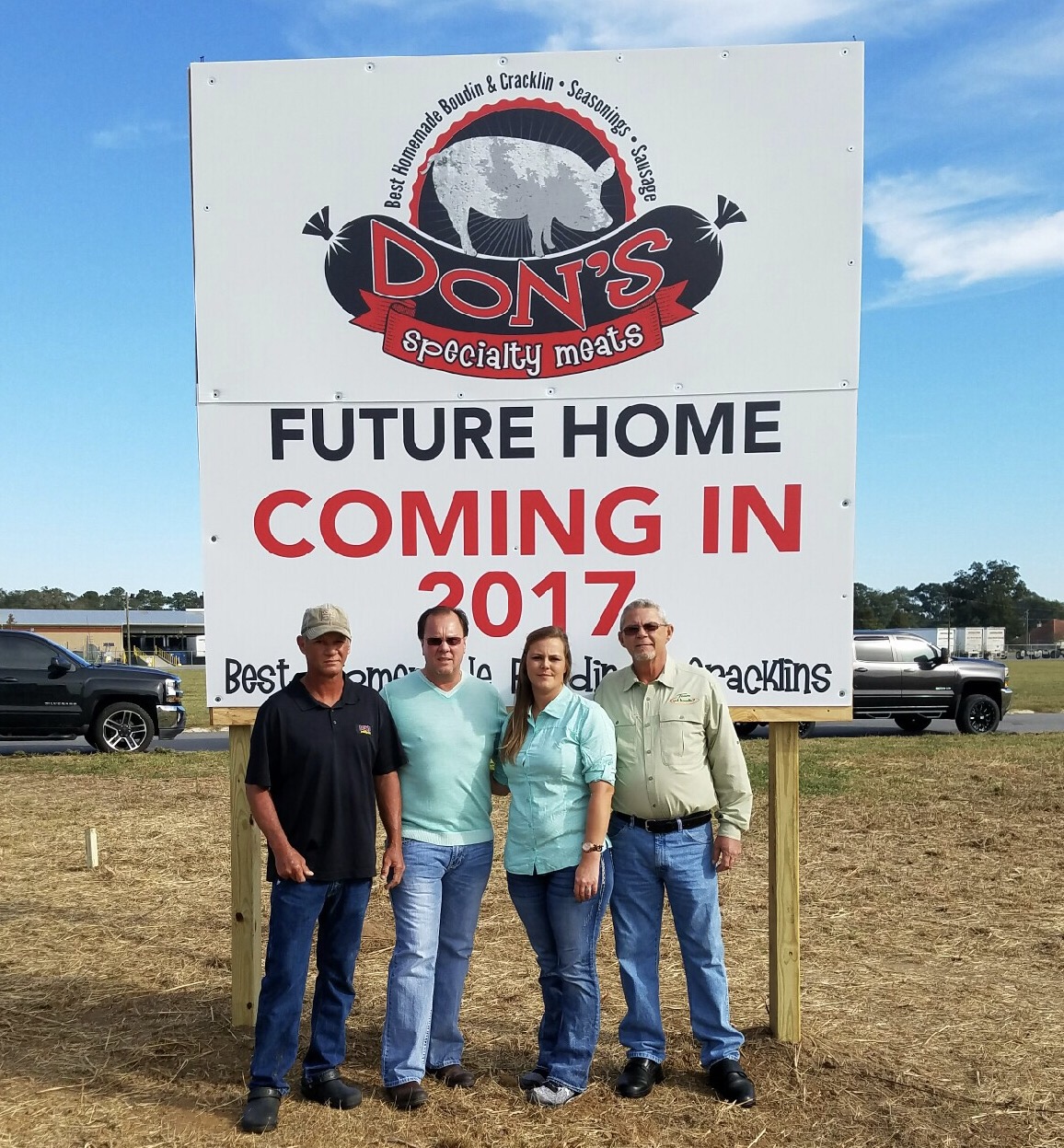 Left to right..Roy Guidry – Mgr, Mark "Aubrey" Cole – Owner, Ashley Landry – Mgr, Jimmy Guidry – Operations Mgr