It's been the talk of the town for over a year; Lafayette is finally getting a Dave & Buster's in the Ambassador Town Center(Costco Development) phase 2, between Costco & Lourdes.
See initial confirmation (here). — https://developinglafayette.com/wp/not-april-fools-dave-busters-has-filed-permit-to-build-in-lafayette/.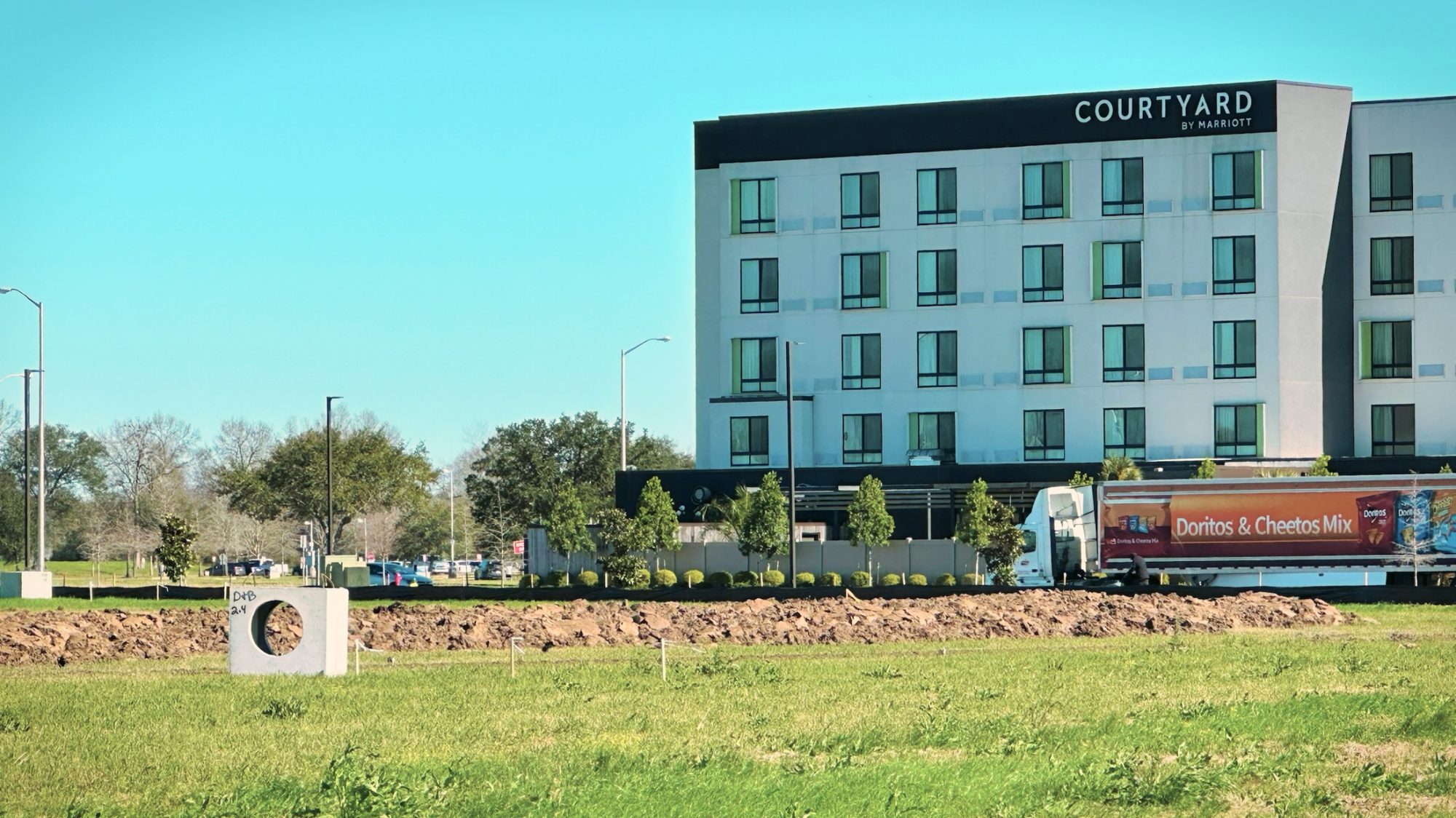 While on our usual Friday afternoon escapades, we spotted some new dirt work behind the Courtyard by Marriott across from Lourdes Medical Center. When we tell you that our little antennae perked up, we immediately pulled into a nearby parking lot (Tropical Smoothie Café) to make our way to grab photos. And yes, we went inside and got our favorite drink the Sunrise Sunset.
After taking a short hike up Spring Farm Road toward the dirt work, we spotted the large culverts, which typically have spray-painted markings. We took our phone out and maxed out the zoom lens to grab a tighter shot of the markings. The markings show "D+B", which is as much of a giveaway as we needed.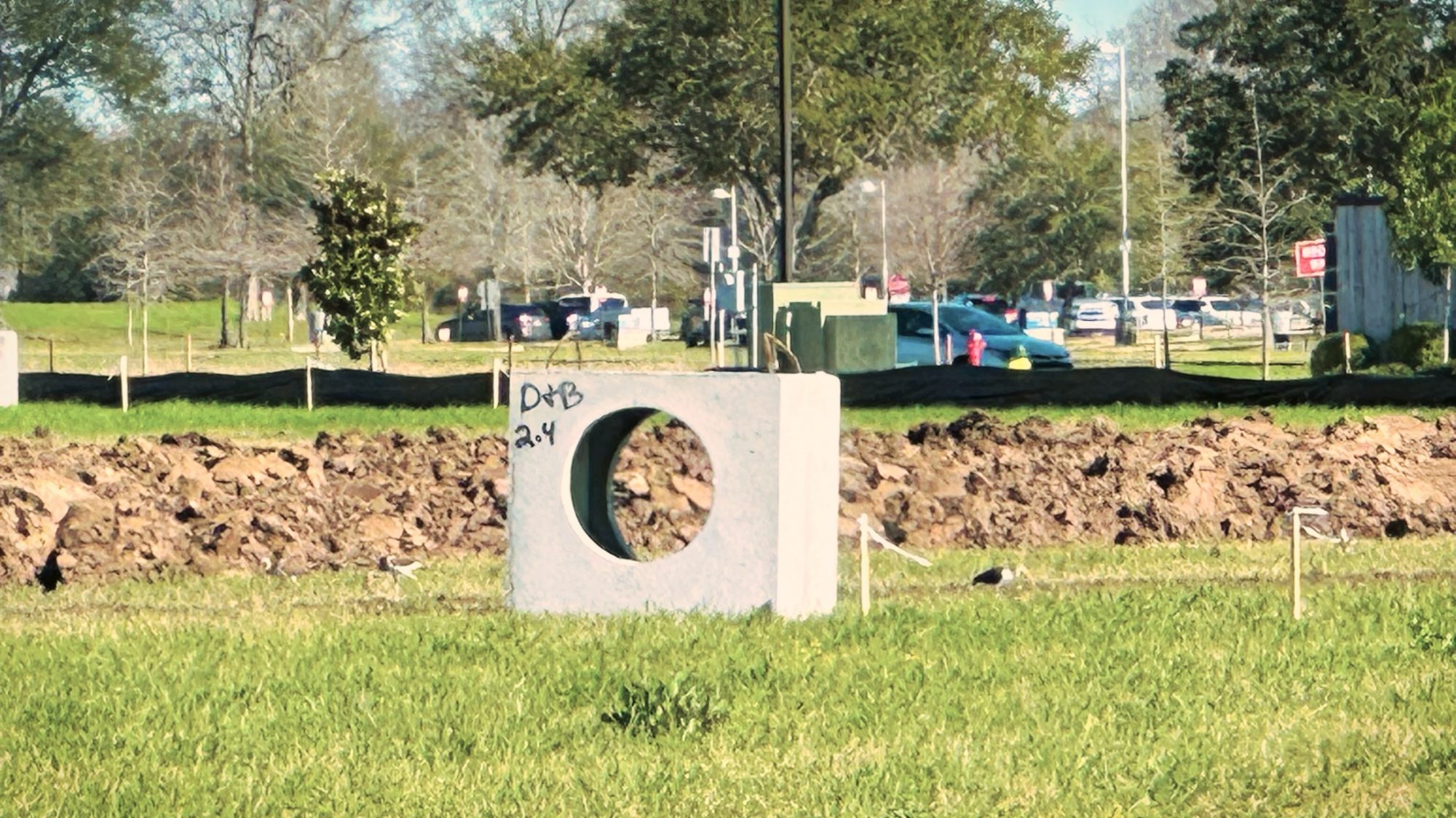 So yeah, it's officially official as official can get. Dirt is moving!
We estimate that the new Dave & Buster's of Lafayette will be open and ready for business before the summer of this year. If not before, then definitely during the summer, bebe!