There is a new place called CycleBar that is planned to go into Suite #113 in the Whole Foods shopping center at Ambassador & Settlers Trace. CycleBar is a high energy, high intensity indoor cycling gym that features a theater styled layout coupled with heart pumping music to keep you on pace with an instructor.
CycleBar is a franchised spinning boutique with tons of beginner & experienced indoor cyclist classes. The rooms are dimly lit, bikes are close in proximity, and the music is loud.
Check out their Facebook and website for more. Also, check out the video below for a sample of the classes.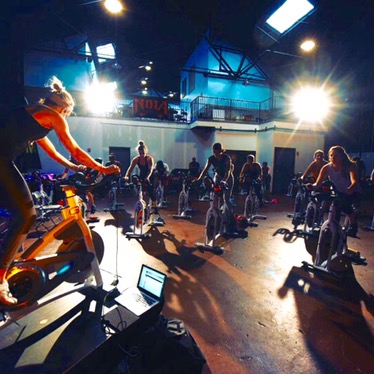 Photo courtesy of CycleBar Facebook.