In April of 2021, we wrote about the cajun-inspired restaurant, TaD's, coming soon to Youngsville, LA. Nearing the 2 year mark, TaD's of Youngsville is knee deep in construction as the bones of the building are just about complete. The skin, guts, and blood of the new restaurant are still a least a couple months away from being realized.
See initial post: https://developinglafayette.com/wp/tads-restaurant-a-louisiana-owned-franchise-is-coming-soon-to-sugar-mill-pond-in-youngsville/
The new Youngsville restaurant, located at 2600 Bonin Road just south of the roundabout at Sugar Mill Pond, will measure 6,000 square feet and will feature a wrap-around patio, a turf outdoor play area and golf cart parking, making it a perfect spot for an evening out with friends or for a date night.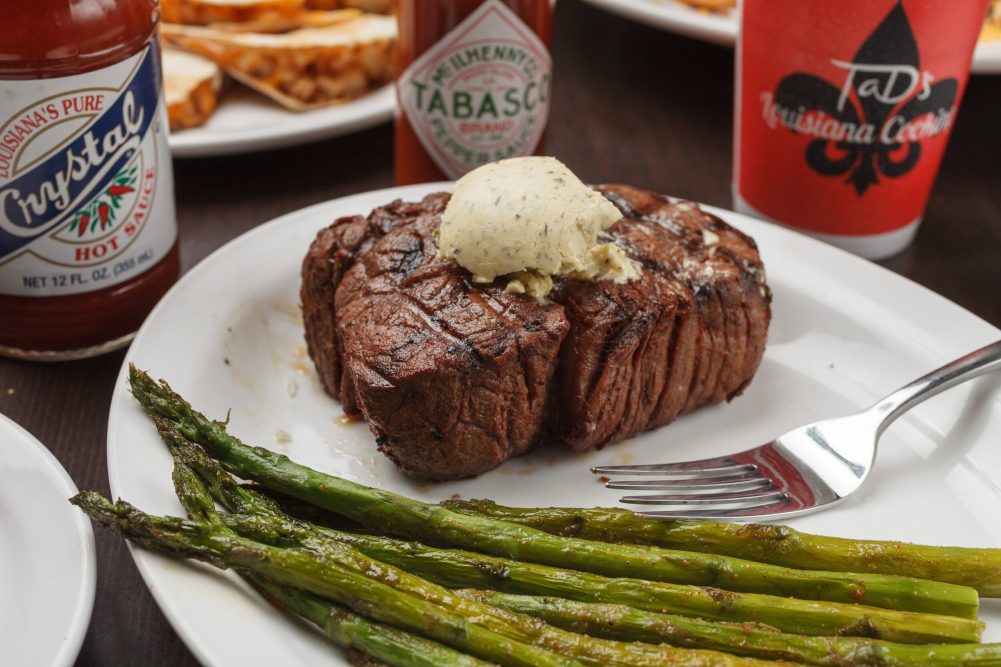 Owned by the group behind DC's Sports Bar & Steakhouse in Eunice, LA, TaD's Restaurant is a popular Louisiana-style eatery that was originally founded in Katy, TX, as "Seafood on the Geaux." The concept quickly evolved to include a variety of traditional Louisiana fare and was later renamed TaD's. As the concept gained popularity, the group decided to expand into other tight-knit communities throughout Texas, including Tomball and College Station, with plans to continue growing, starting with their Lake Charles location.
The restaurant is estimated to open its doors in early to mid Summer 2023 and is now hiring for all positions. Visit the website at https://tadsrestaurants.com/ or check out their Facebook at https://www.facebook.com/tadsofyoungsville/ for more information. To apply for a job, visit https://tadsrestaurants.com/workwithus.