A Lakewood, Colorado-based natural & organic grocery store chain, called Natural Grocer, has just purchased Parc Lafayette's La Marquise building, located at 1925 Kaliste Saloom Road—formerly The Chandelier Room.
Founded in 1955 as a door-to-door sales operation by Margaret & Philip Isely, Natural Grocers by Vitamin Cottage started with $200 and a dream—a dream that everyone should have access to an affordable means for living a healthy and active lifestyle.
According to Natural Grocers website, "Not all health food stores are created equal."
They focus on all the details, whether it's refrigerating nuts and seeds for freshness or only selling 100% organic & GMO-free produce, pasture-based dairy and antibiotic and hormone-free meats… they are, and have always been committed to being good for you.
We reached out to Natural Grocers for more details on the purchase, but have yet to hear back and that's okay. What public information we did find is a wide list of open positions for employment on their website. Positions like Store Management, Vitamin Manager, Body Care Management, and more related positions. You're welcome! Click here for position list.
See their website naturalgrocers.com.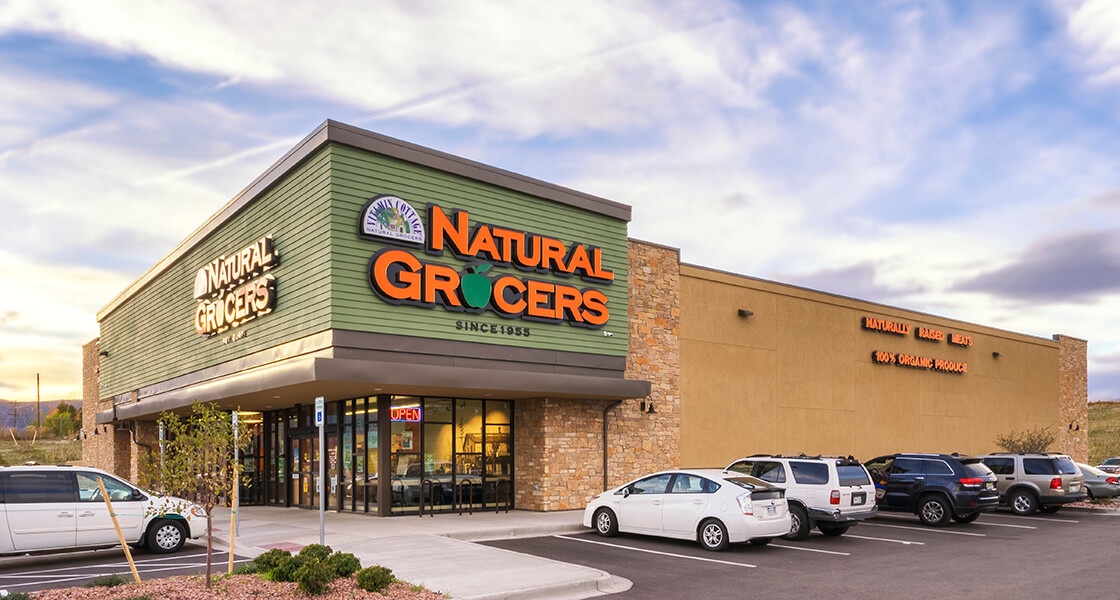 Natural Grocers building photo, courtesy of vertexeng.com.
Inside store photos, courtesy of naturalgrocers.com.