A new artist-centric retail & creative space called Cocodrie – Curated Curiosities is coming soon to 515 Jefferson Street in the historic Moore's Studio space, formerly Subway, in Downtown Lafayette.
Founded by local artist, Colette Amie Bernard, Cocodrie will be a space for emerging and established artists fostering a creative environment to sell & create. The space will offer large rentable racks for vintage clothing and a carefully curated selection of artist-made goods from Colette's personal connections around the world. Monthly art workshops & events will also be hosted for those looking to expose themselves to a greater variety of specialized art.
"I started doing pop up markets over the past year and that led me to wanting to having a permanent brick and mortar," said Bernard.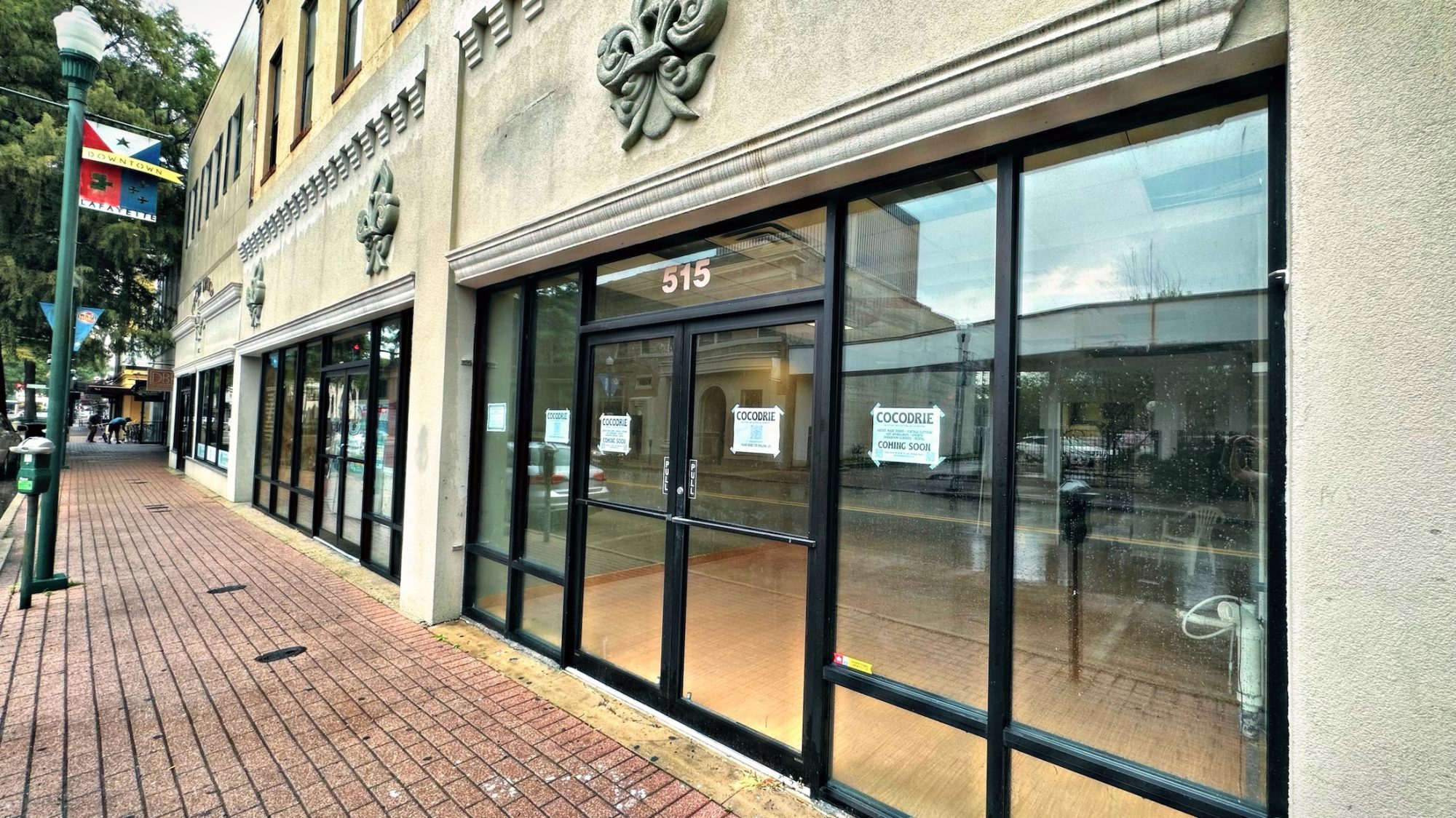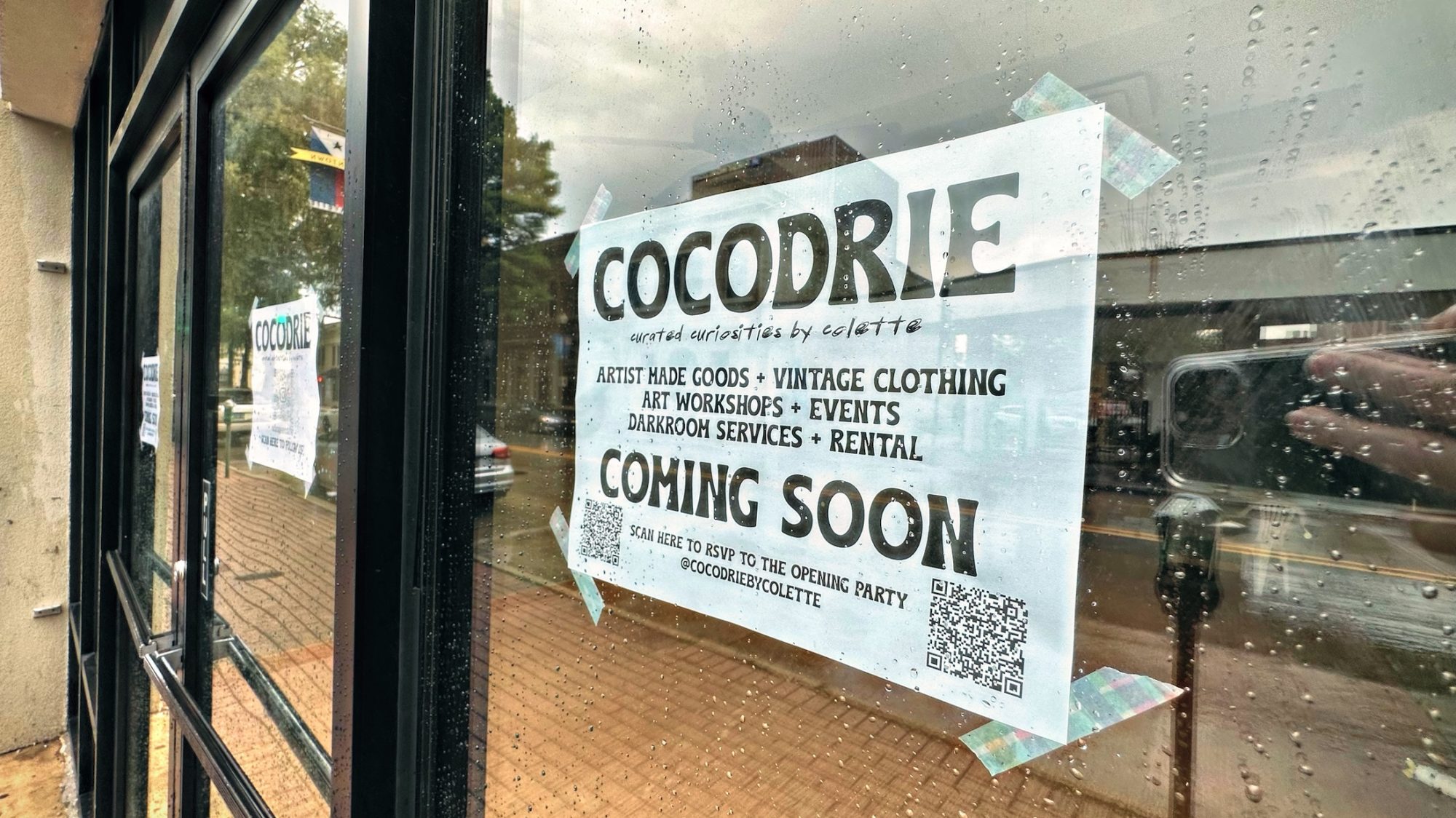 The coming soon space for Cocodrie will require significant renovations to transform the former Subway restaurant into the artist-centric space that Colette envisions. While the space is relatively cleared out, it does need a good cleaning, fresh coat of paint, and that artist touch that is missing. The space also includes large freezers left behind from the previous tenant that cannot be easily removed. Colette says that she is super excited to turn the former subway freezers into creative darkrooms for classes and rentals. And since the freezers are non-functional at the moment, this will allow for Colette to create a multifunctional space that embraces artistic experimentation.
Colette, a native of Acadiana, draws inspiration from her experiences as a queer person navigating the online landscape. Her works explore the intersection of traditional and digital techniques, creating a unique artistic expression loved by many who follow her.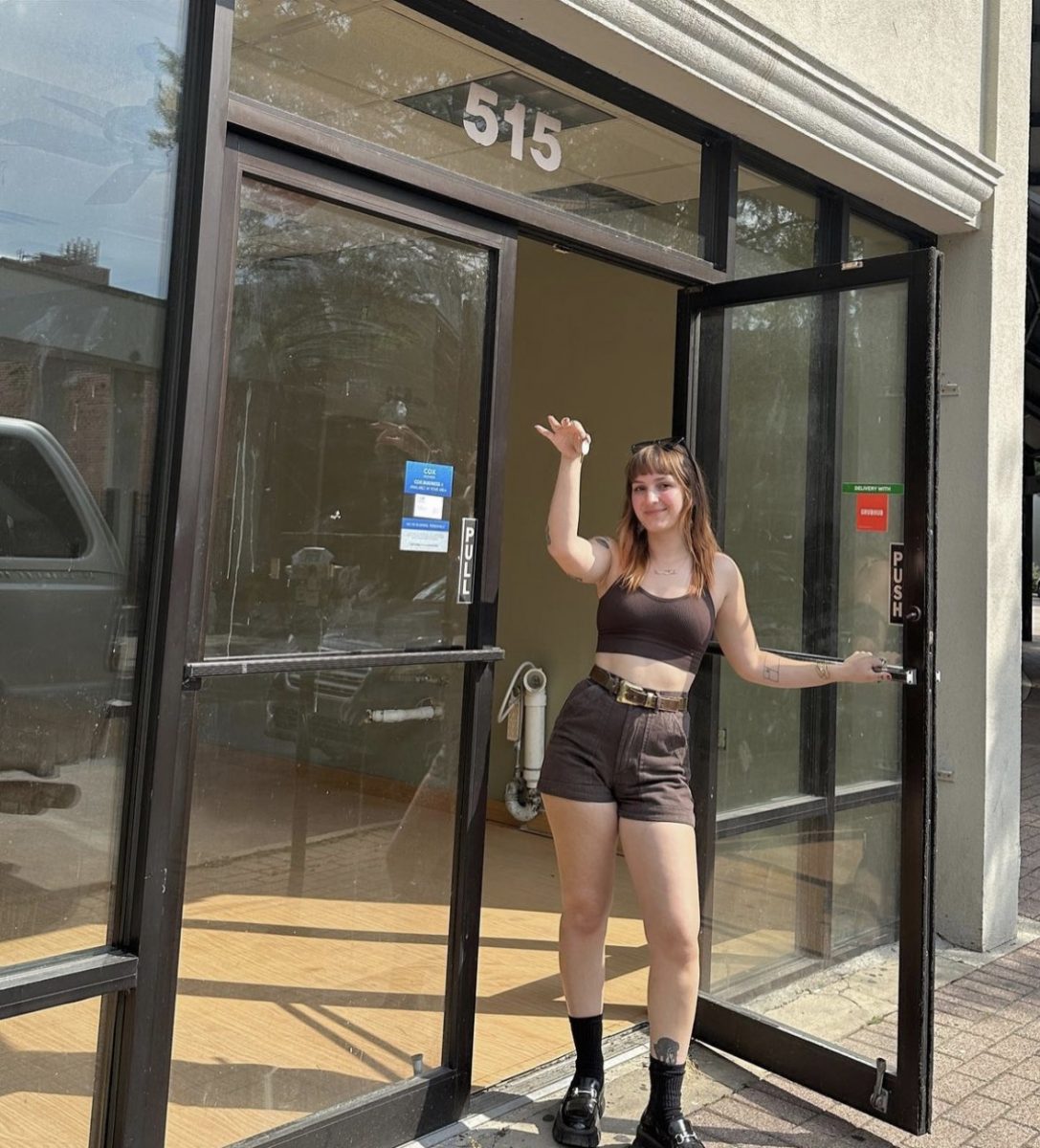 Photo of Artist Colette with store keys
In pursuit of artistic exploration, Colette attended Pratt Institute in Brooklyn, New York graduating in 2021 with a Bachelors in Fine Arts, specializing in Sculpture and Integrated Practices. In addition to her sculptural work, Colette has gained a sizable following of over 350k for her easily digestible and accessible art-related videos on TikTok. Segments such as "Artist of the Day," "Public Art Series," and "Art World Drama" have also caught the attention of publications such as the New York Times and ArtNet News, which is no small feat for artists.
No tentative opening date has been set yet for Cocodrie. However, there is a way to RSVP for the launch party as well as applying to become a vendor.
You can learn more by visiting & following the instagram @cocodriebycolette. You can also follow Artist Colette's IG @ArtistColette. Here is the link to RSVP or become a vendor, https://docs.google.com/forms/d/e/1FAIpQLSdCQZeXrhfOXTWSVQv_qJOM119W4_k1jy2RBxI5MVoSyT07Uw/viewform.