Cardiovascular Institute of the South (CIS)—founded in 1983—will soon unveil a new, first-of-its-kind cardiac rehab facility in Lafayette located at 425 Settlers Trace Boulevard, Suite 200.
Tentative completion date is set for September 2019.
Cardiac Rehab at Cardiovascular Institute of the South will focus on modifying lifestyle behaviors that relate to cardiovascular disease, such as physical activity, nutrition, stress management and more. Through a holistic approach, the program is tailored to improve health and quality of life and achieve optimal recovery.
The program will offer nutrition, exercise and behavioral workshops, including cooking demonstrations, one-on-one consultations with a dietician and health coach, fitness assessments, exercise training and classes with clinical exercise physiologists, and much more.
Patients who can benefit from cardiac rehab include those who have had the following:
• Heart attack
• Bypass or open-heart surgery
• Heart valve repair or replacement
• Stent to a coronary artery
• Chronic chest pain
• Heart or lung transplant
• Congestive heart failure
 "For those who have recently experienced a life-changing cardiac event, we are here to help restore their physical and emotional wellbeing," explained CIS cardiologist, Dr. Wade May. "The Cardiac Rehab Program at Cardiovascular Institute of the South is designed to help these patients achieve optimal recovery and reduce the risk of them experiencing another cardiac event."
Patients must have a physician referral to join the program. Those interested should ask their physician if they qualify.
For more information, call CIS at 337-291-6982.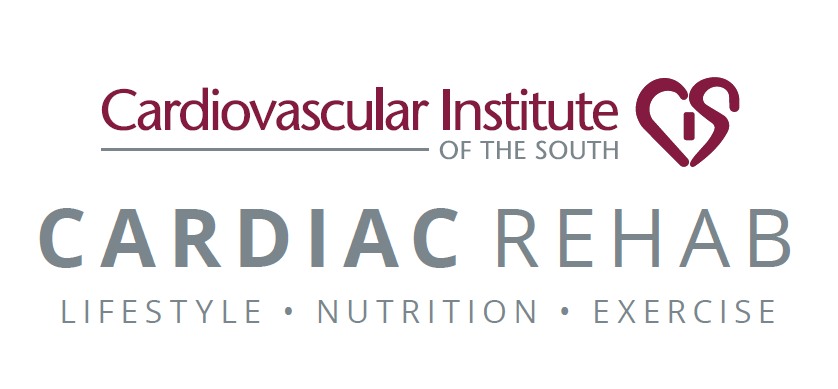 Rendering image, courtesy of CIS.