Last February, we posted about an upcoming Frozen Yogurt shop, called Chill-House, located at 9611 Maurice Ave. Well, they are now open, and we received an invitation from the owner, Jules Breaux, to come to chill out at this fantastic dessert destination to chat about the business and enjoy a sweet treat or two.
So maybe it was over two sweet treats. But being that there are 15 different Frozen Yogurt options, we felt it was absolutely necessary to try every flavor… for research purposes. With flavors like "Sea Salted Caramel Pretzel" and "Pralines 'n Cream" on the menu, I did my job properly. For kids, there's a watermelon sorbet that is fantastic.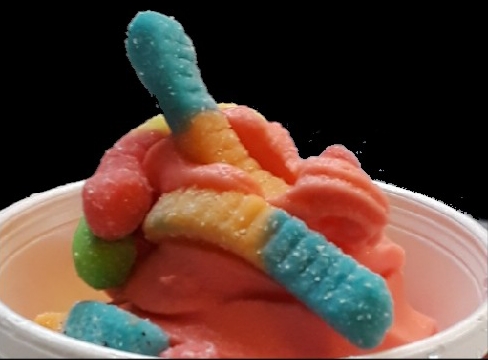 After trying all 15 flavors, we sat down with Jules because we had to know what it was that makes Chill-House's flavors so rich and unique. We learned that the cream they use is extremely fresh. This particular type of cream goes from udder to flash-frozen in just 12 hours. That is udderly amazing! Haha, forgive us.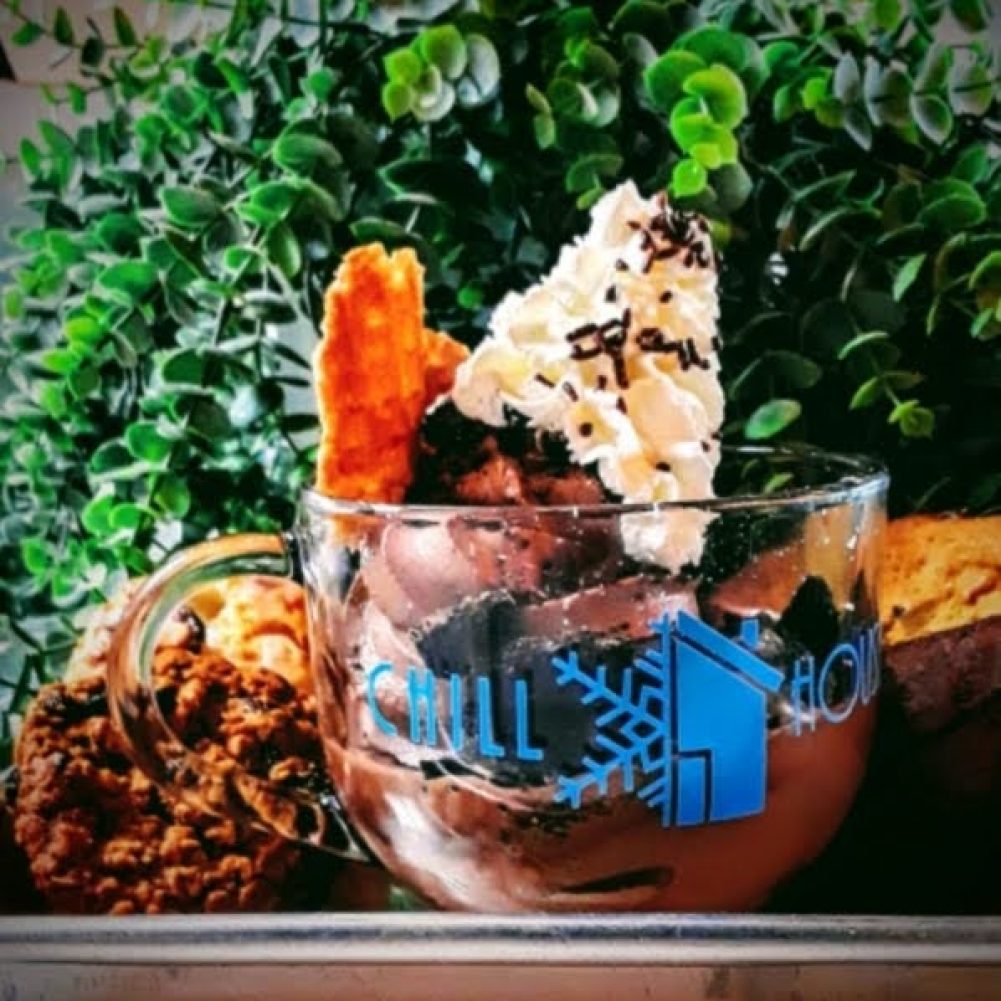 Not only do you get to decide between 15 different yogurt flavors, but you then get to pick from 35 different toppings with more to come. You can choose from a cup or a cone to enjoy your chill. And if you decide to put it in the cone, just know that they bake their cones fresh from scratch every morning. It all sounds pretty awesome, right? Hang on, we haven't even gotten to their specialty drink that is a mixture of creativity, brilliance, and obviously tasty.
Chill-House offers specials like "Taco Tuesday" and "Waffle Bowl Wednesday", so there are plenty of reasons to visit and become a chill member of their loyalty program "Club Chill".
The entire atmosphere of Chill-House is super chill with a calming coffee shop kind of feel. It's somewhere you can hang out, enjoy the company of others, hear live music, or choose a game to play from their game shelf (yes, they even have Vermilion Parish-Opoly). You can even sit on their fantastic patio to enjoy your sweet treat. It's a coffee house vibe but with a much tastier treat.
Again, located at 9611 Maurice Ave Chill-House, a bit tucked off the road, so be sure you don't miss it. It's Maurice though, so you should already be driving slow enough anyway.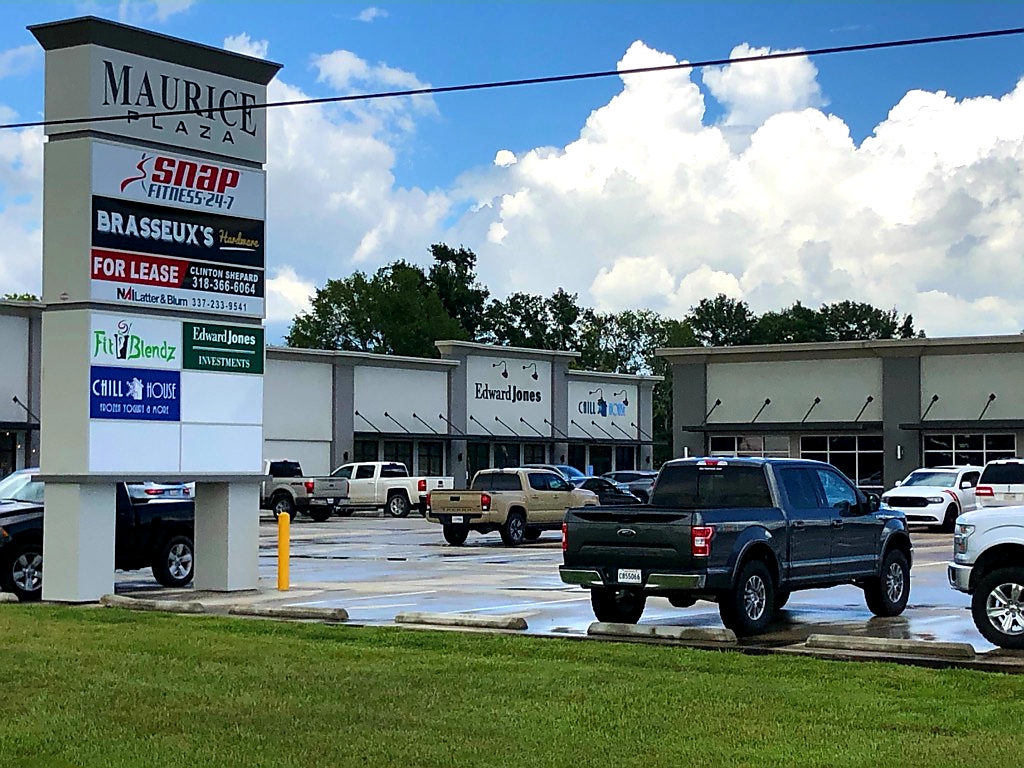 Now for the best part, their cool specialty drinks. These masterpieces are called "Snow Storms". I can't tell you how or what ingredients they're made of but, one thing I can tell you is that it is partially because of that utterly amazing cream mentioned earlier. Instead, I'll try to explain them to you. First, let me preface, I dislike coke floats… it's a texture thing. But think of a 'Snow Storm' as a coke float but with the consistency of an iced coffee. There's no odd texture. If you aren't a coke fan, there are plenty of other flavors, they've mixed to create their brilliant concoctions. Some options being a "Red Brick", which is described as a mix of Dr. Pepper and Almond or a "Chill-Slice" that tastes similar to a Fanta and vanilla float. They are still creating new flavors as they go too. We enjoyed the Snow Storm because it was like sipping an iced coffee, but with a much better taste.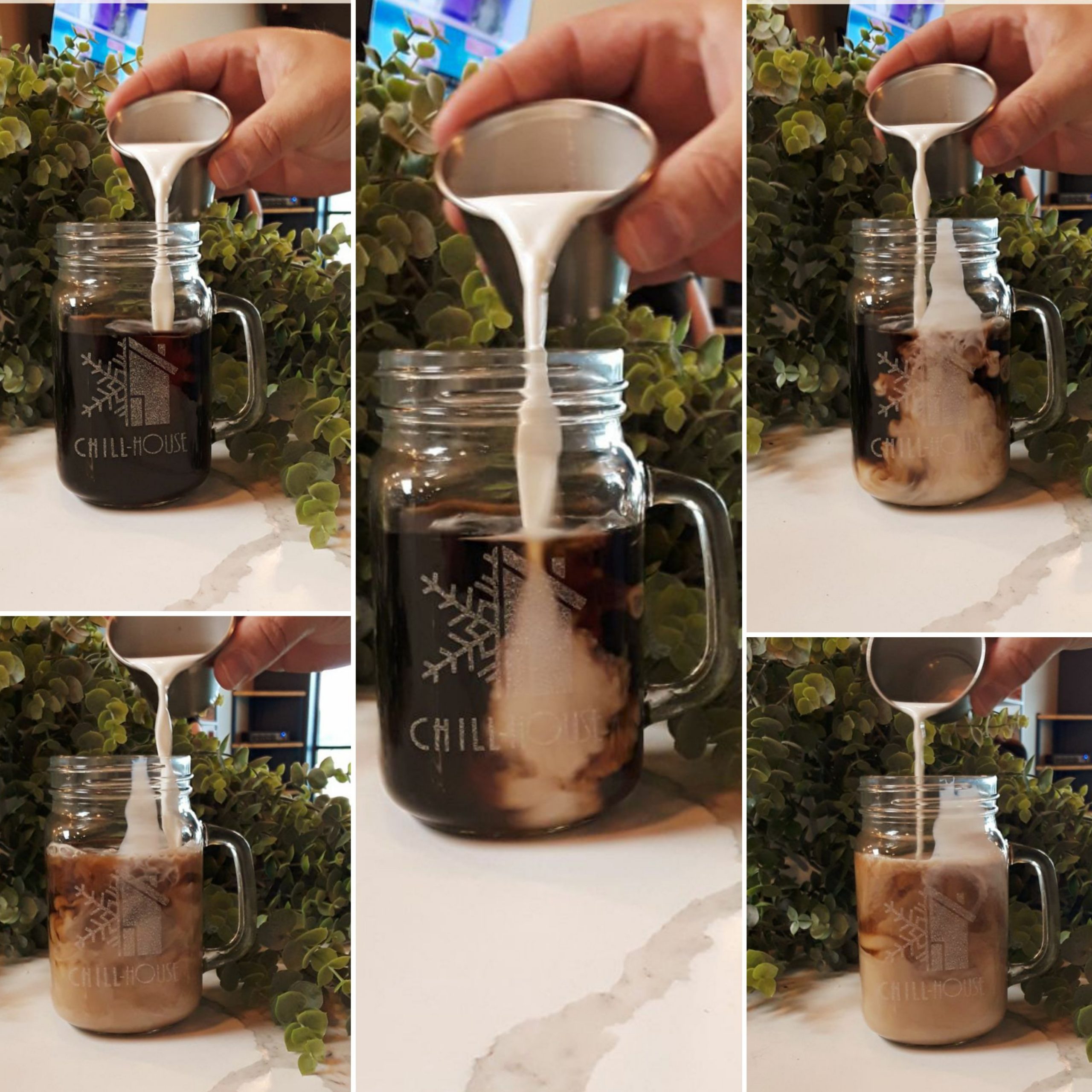 For us, our visit to Chill-House was a refreshing break during this time of chaos. Hopefully, everyone gets the chance to visit Chill-House soon as well. If you are able; during the next two weeks, mention "DevLaf" at check out and you'll get 5% off your order.
This place has got it going on, it's worth a visit to try out and taste what they offer. You will not regret it.
Be sure to check out their Facebook at https://www.facebook.com/ChillHouseFROYO/.