Back in 2016, a new Acadiana company, called Cajun Crate, a curated subscription box service with a mission to promote Louisiana local on a national level was created. Today, Cajun Crate has shipped over 2500 Crates via their subscription model, but their online a la carte store has shipped well over 2500 packages. All 50 states, plus Military Mail has received packages from Cajun Crate!
Cajun Crate is partnered with over 70 brand partners, and has featured over 100 different unique Louisiana products.
Each month, Cajun Crate configures their offerings around a particular theme ranging from things like grilling, Mardi Gras, and their most recent—brunch. Each box includes recipe cards, because Maw Maw wouldn't be too happy if you didn't include those. The crates also include product guides highlighting where the Louisiana product came from and the history behind that item. Cajun Crate also offers brand exclusives that are only available through Cajun Crate like, Smoked Cane Syrup from Smoked & Spice, for example.
Some fun facts:
75% of Cajun Crate's customers live outside of Louisiana.
Cajun Crate is a representative(not politically) for Louisiana, offering products from all over the state, not just Acadiana.
Both larger company brands, and small batch artisans have been featured inside of a Cajun Crate.
Want to give Cajun Crate a run, or know someone that may? Check out their website here https://www.cajuncrate.co?rfsn=822810.463e0
Check out their Facebook, too. facebook.com/cajuncrate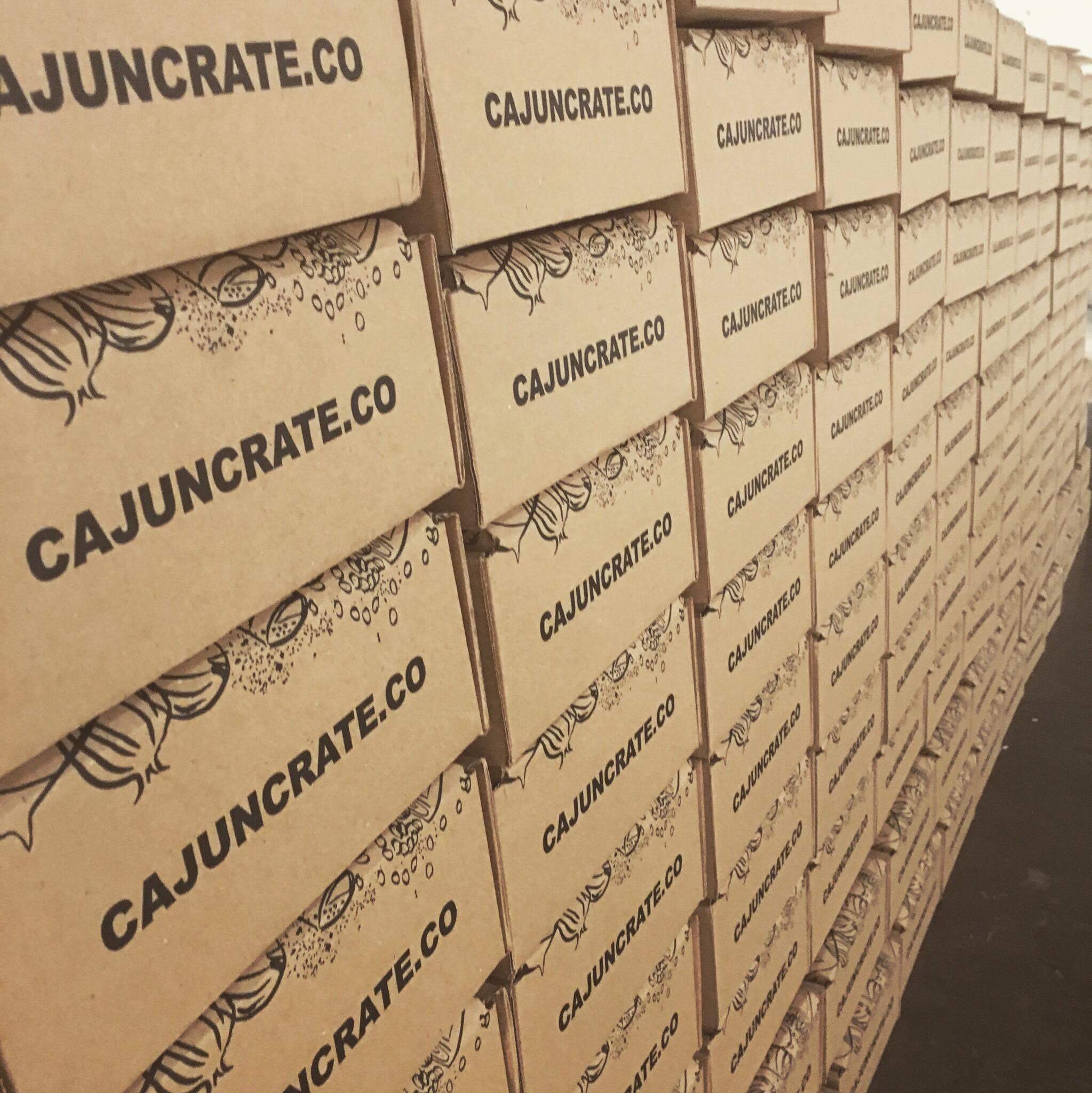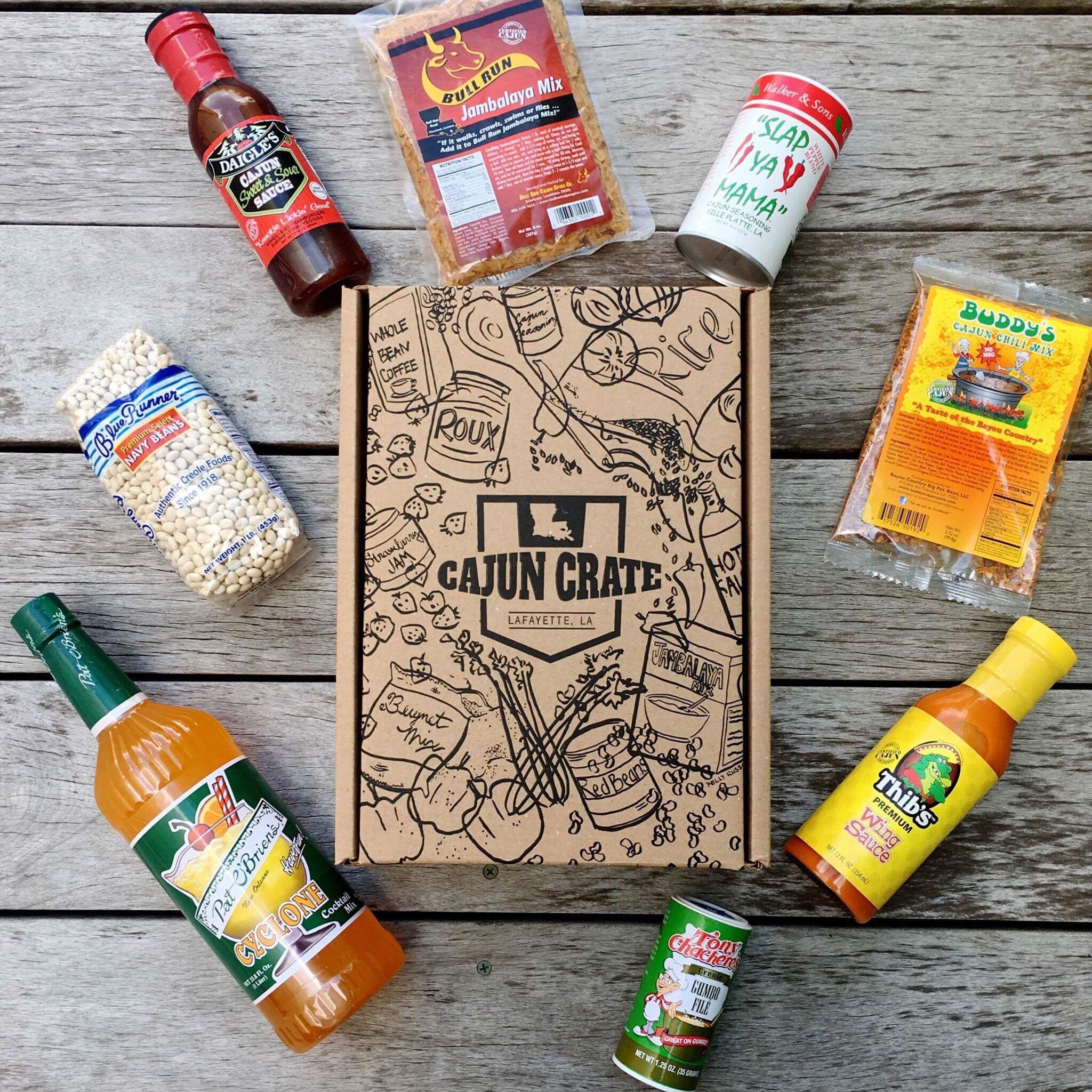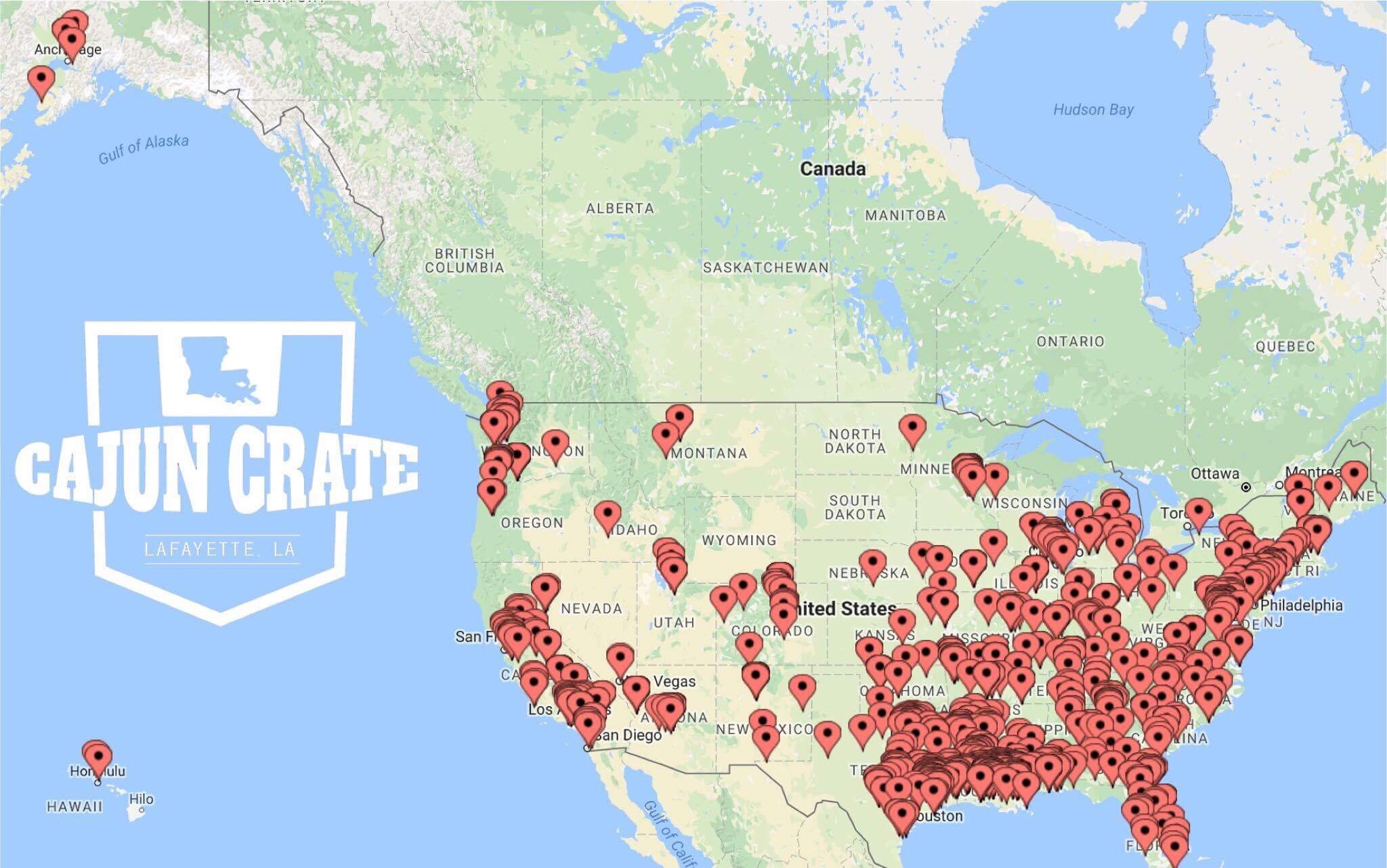 A map of all the active recipients of Cajun Crate.