A lot of our followers have been asking us what this development is going to become. So we are here to provide you guys with a simple update.
Located across the street from On The Boulevard shopping center at the corner of 3605 Johnston Street & Roselawn, formerly La Promenade Mall, will be the new Cajun Clean Carwash.
In a previous post, it is said that the Stoma family purchased the property to construct the new car washing business.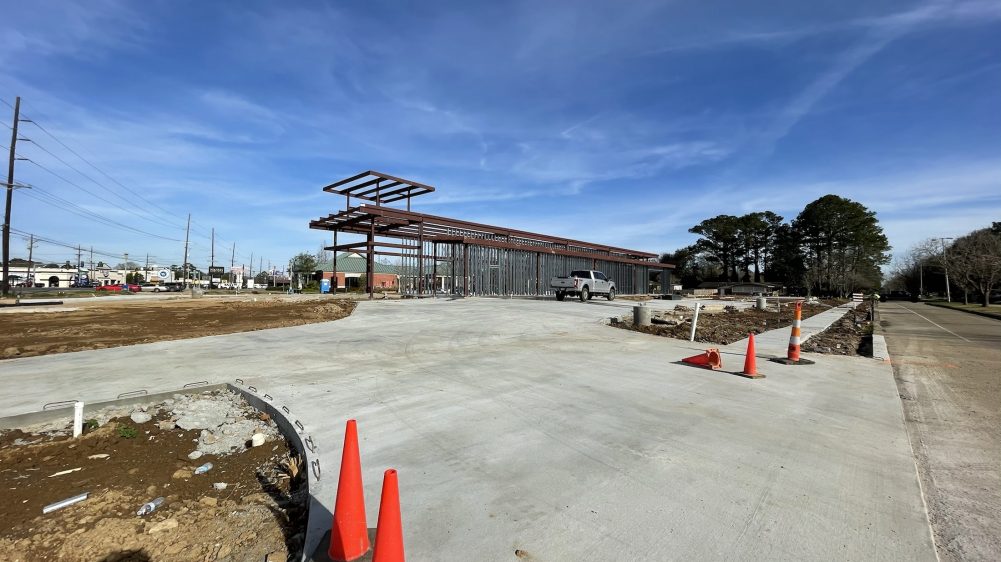 It appears to be about 45% completed as the structure is still pretty skeletal looking. Most of the driveways and paths to get in and out of the carwash appear to be completed.
Just down the road is another new carwash, called Mr. Bubbles, which is owned by Bob Giles of Giles Automotive. The progress there has been much quicker.
We estimate Cajun Clean Carwash to be up and running within the next 2-3 months.