The new Be Jiu-Jitsu(BEJJ), coming soon to 426 Jefferson Street in Downtown Lafayette, has made a ton of progress renovating the former tattoo shop space. See initial post here.
Earlier this week, we stopped in to view the progress with Julian Smith, co-owner/trainer of BEJJ. The space has been cleared out and new impact flooring(not the official term) is being installed along with cubbies added for storage.
"We offer guided self-defense for everyone, with a serious focus on clear instruction to make anyone feel like they understand, no matter their experience level," says Smith. "We start classes as young as 3 years old and welcome all who are interested in learning more about self-defense."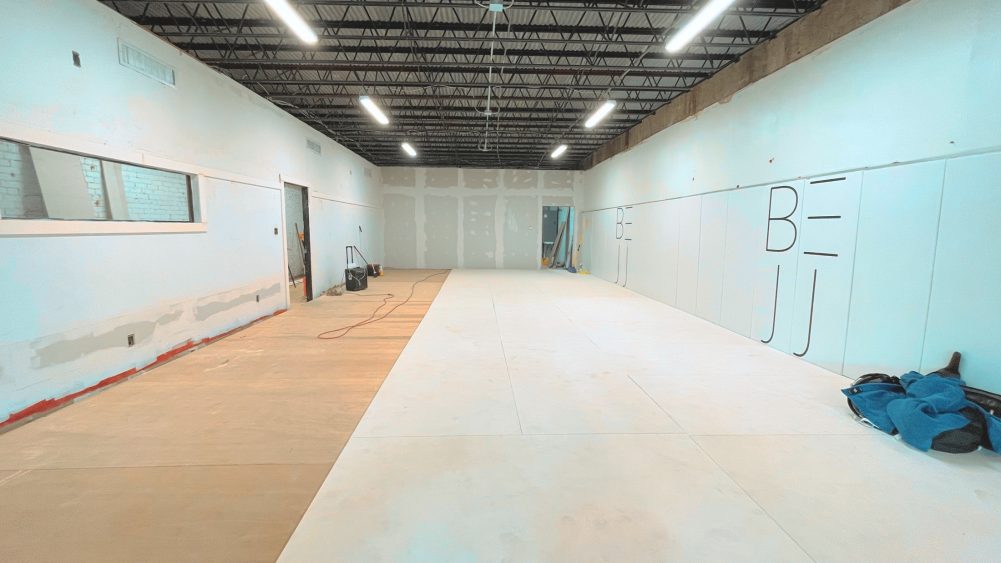 The training at BEJJ is leverage-based, according Smith, so speed & muscular strength plays less of a factor for most individuals looking to get into training.
"No matter what your schedule is like, we can fit you in," says Smith. "We offer early morning, noon, early evening, and late evening classes. We will also be offering a free two-week trial to help encourage everyone to come by and check us out!"
The owner of BEJJ are Cutter Kates of CK Construction, John Jordan, and Julian Smith. John, lead instructor, brings over 10 years of highly experienced Jiu-Jitsu training.
Be Jiu-Jitsu is tentatively set to open mid to late Summer as they are nearing the final stages of renovations.