On the 12th of July, Bath & Body Works officially reopened their doors, in the Acadiana Mall, after a multi-month expansion to bring in their sister company, White Barn.
On a recent visit to the Acadiana Mall—a visit to collect data for H&M's announcement—we stopped into the new Bath & Body Works & White Barn to check it out and to grab photos for you guys. It's a beautiful expansion with bright colors, inviting staff and, of course, the smell goods.
The layout is interesting in that the first 'layer' of the retail floor is all Bath & Body's products with a wide array of skincare items. And the second 'layer', White Barn, feels as though you have just walked into another store within a store; very well designed. While Bath & Body has a fun & bright vibe, White Barn is a little more rustic in nature with dark, earthy colors. As you walk toward the counter to checkout, a large array of TVs add a sense of movement in the space with different graphics and products being shown.
All in all, we are excited to see continued renovations of existing stores, and even new stores opening in the Acadiana Mall.
All photos are the property of DL, mmkay!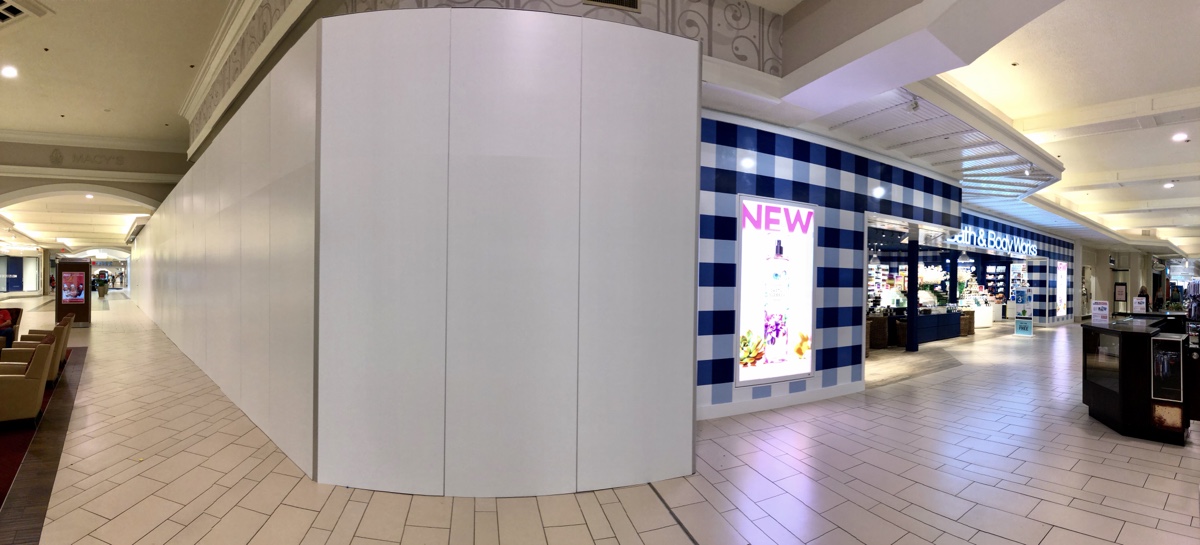 The photo shows new Bath & Body Works & White Barn's storefront with H&M's construction barricades in the left-hand portion.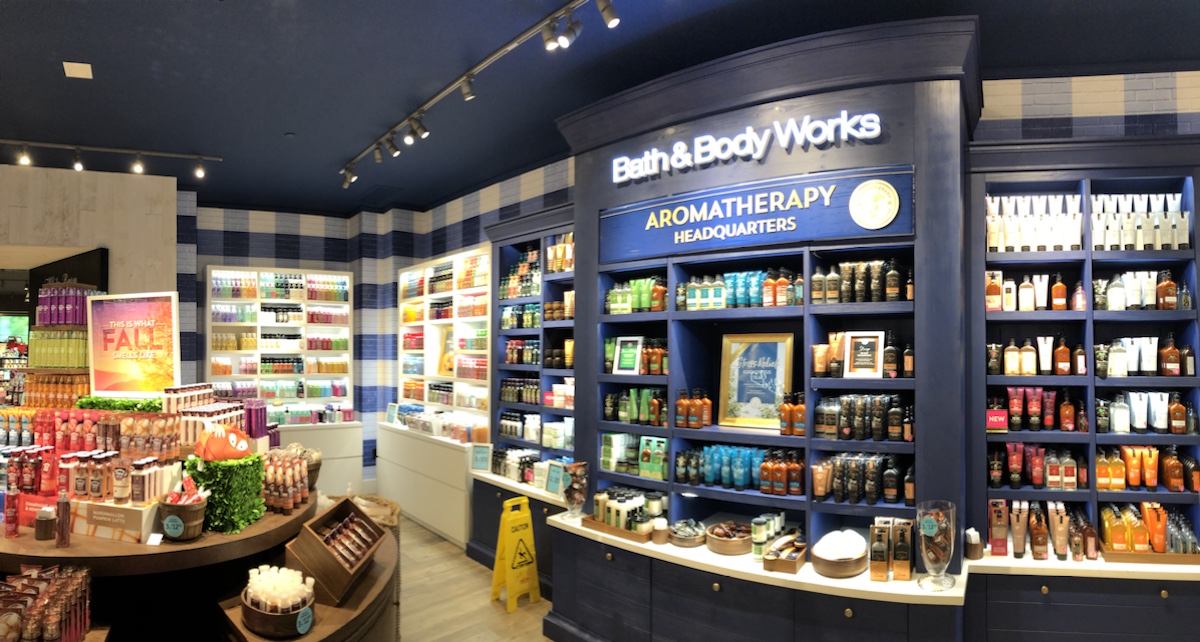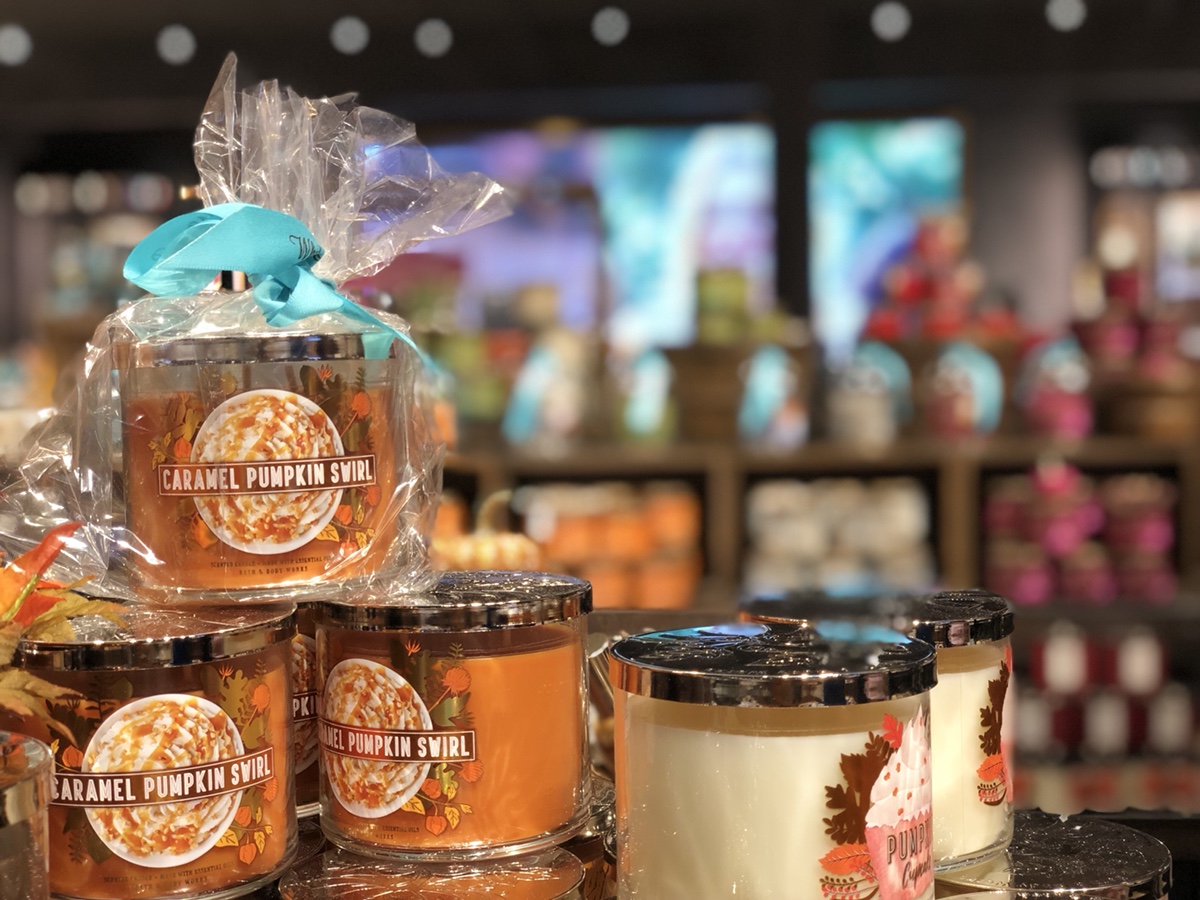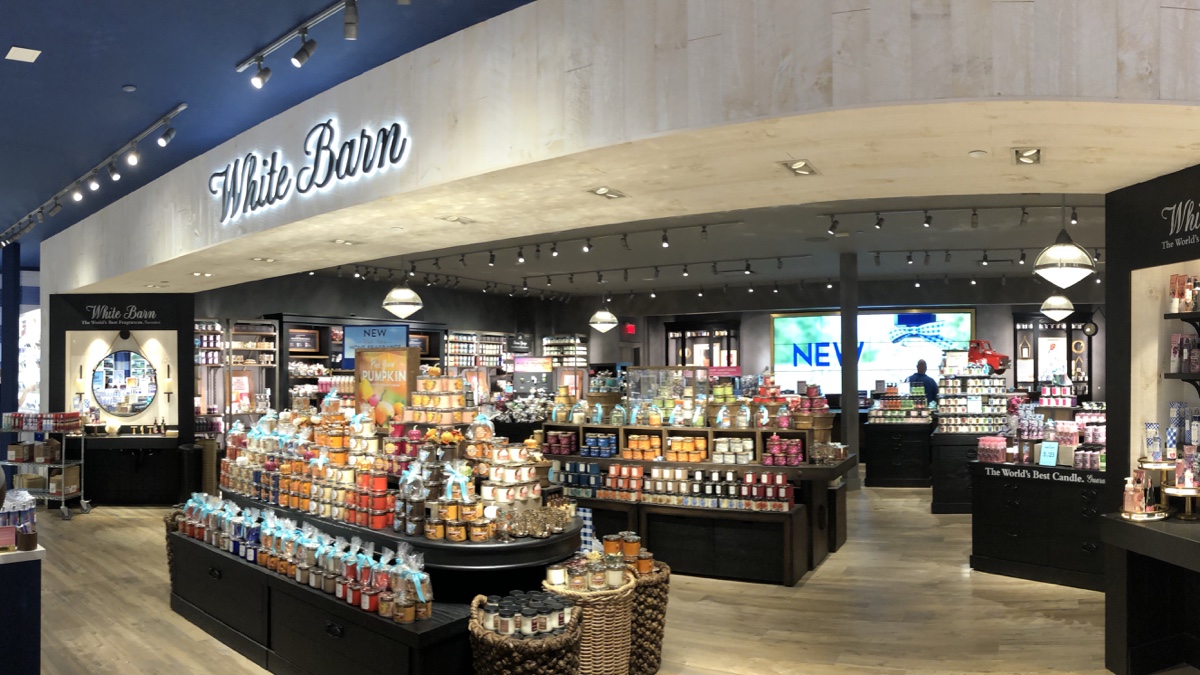 White Barn's Acadiana Mall entrance.