Aurora CBD & Hemp, Lafayette Parish's second-known designated CBD & hemp retailer, to be located in the Metairie Centre at 209 Centre Sarcelle Blvd. Suite 105 in Youngsville.
According to their facebook page, Aurora strives to be a staple in the community by ensuring that quality CBD and hemp products, as well as trusted information on hemp (The People's Plant), are made available to those in seek of more transparency into the Cannabis industry.
All of their products are sourced from Domestic, industrial-grade hemp.
Recently, we announced the arrival of Cajun Cannabis, a cannabis brand native to Lafayette is also opening a store with an opening date set for 4/20. (See that post here).
Many have expressed their concern & opinions on the legality of CBD & Hemp products, but these businesses will continue to move forward.
Featured photo courtesy of Nicole H.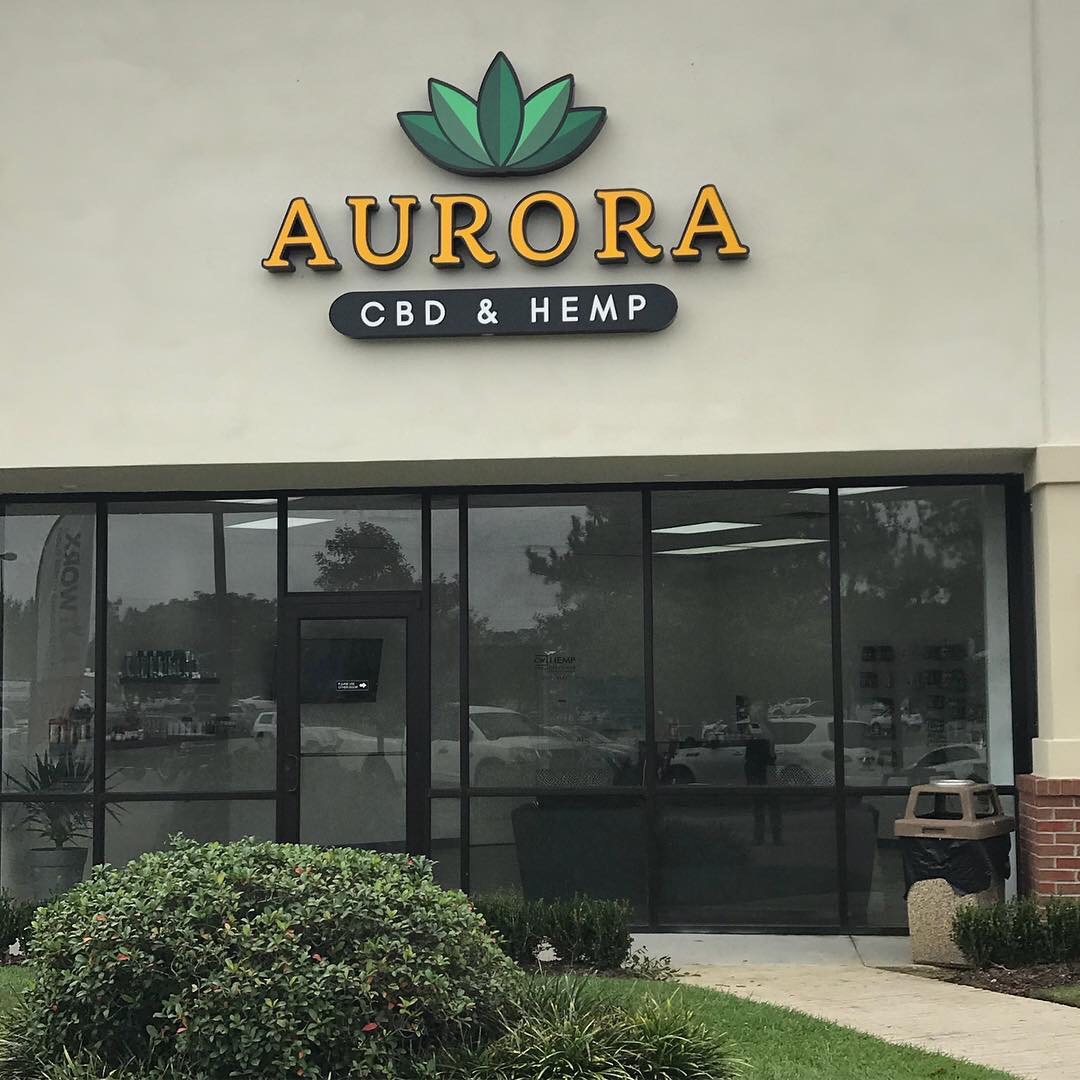 Aurora CBD & Hemp's storefront at the corner of Highland & Airline in Baton Rouge, LA.