If you have driven by the construction sites of the new FedEx, Walmart, Fat Pat's & CC's near Super 1, then you probably have wondered what it looks like from above.
Below are some aerials of all locations. My, the view from up here is amazing.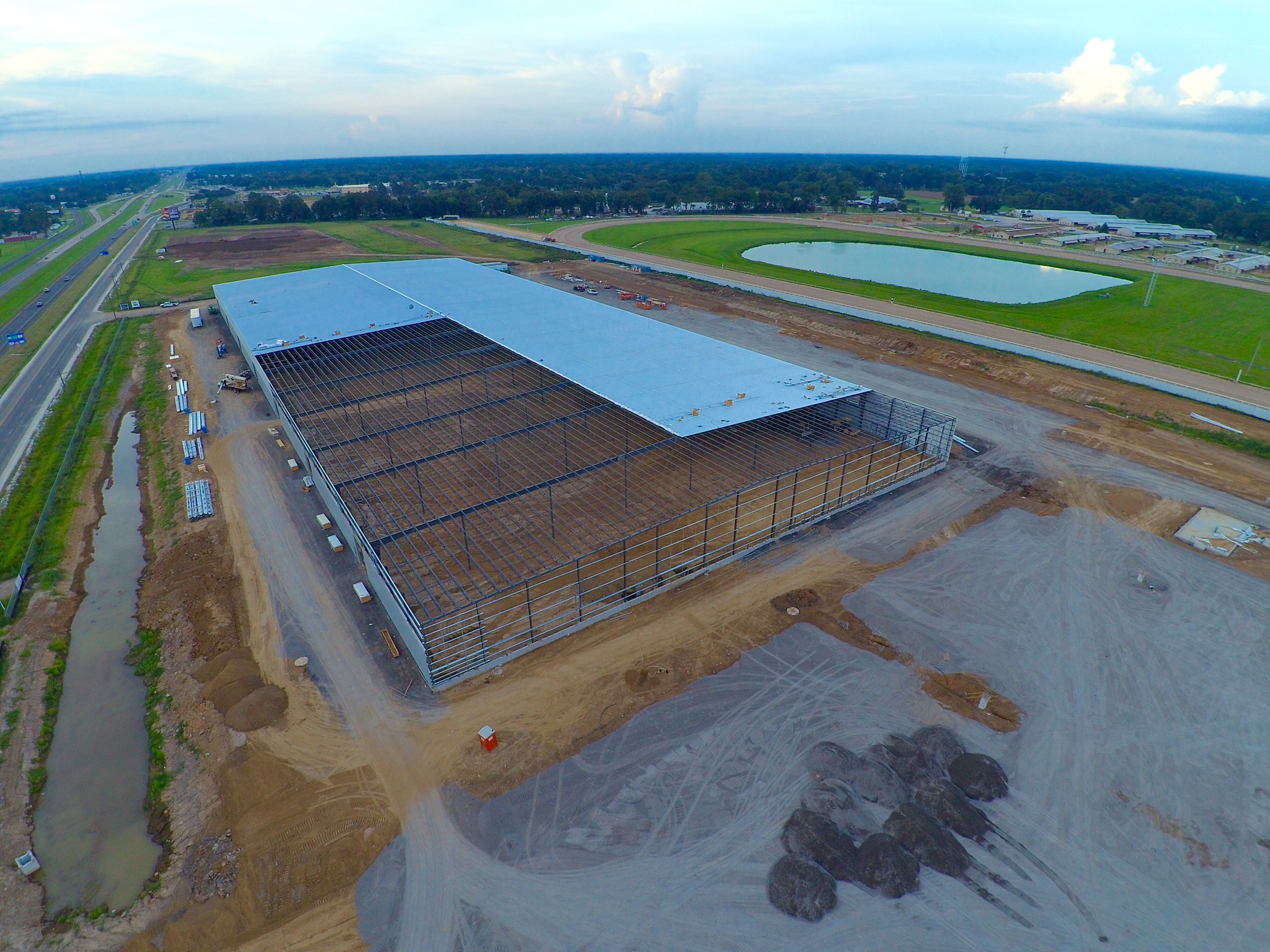 Partially roofed FedEx Distribution Facility.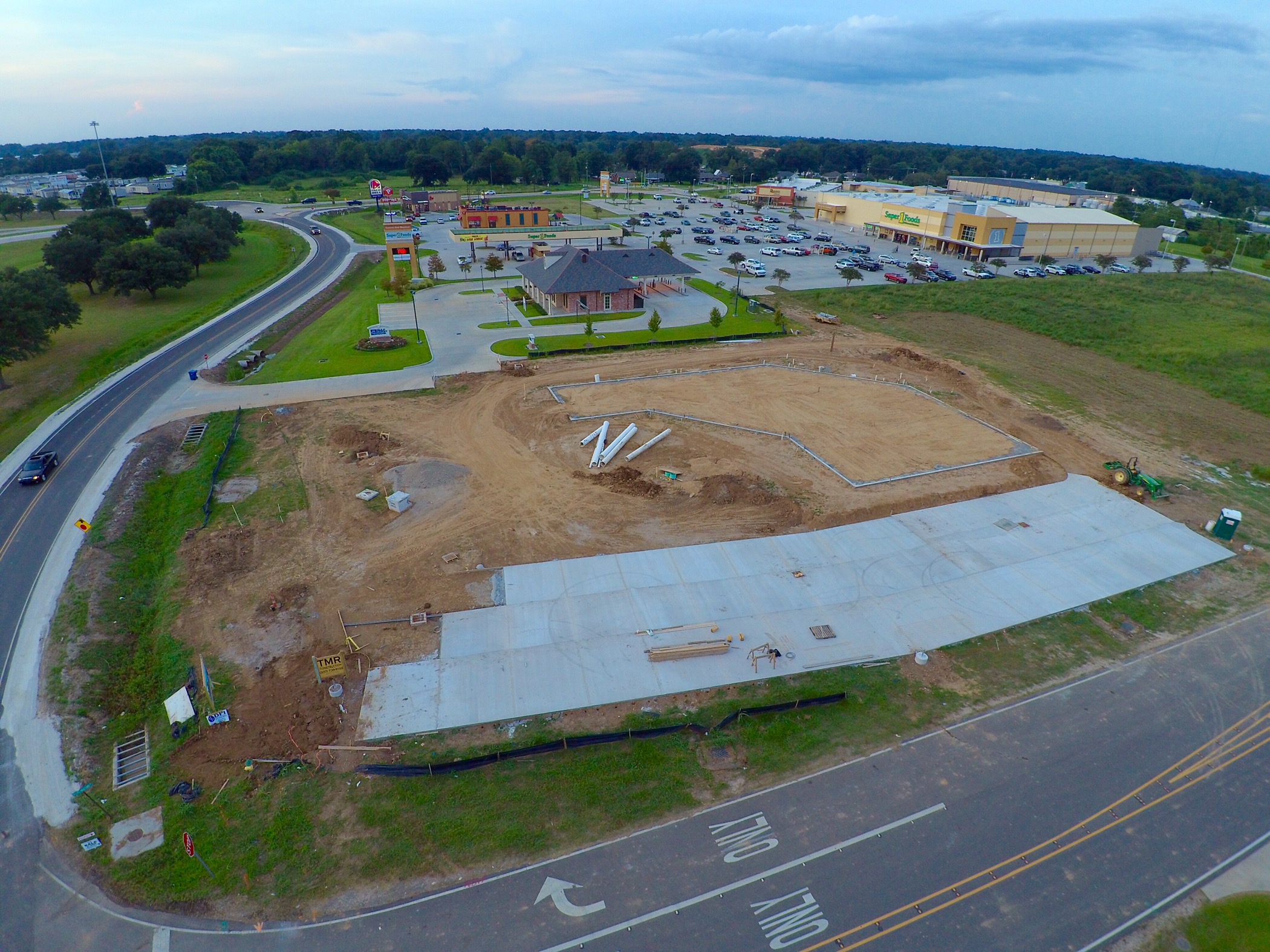 Beginning of the Fat Pat's & CC's Coffee foundation.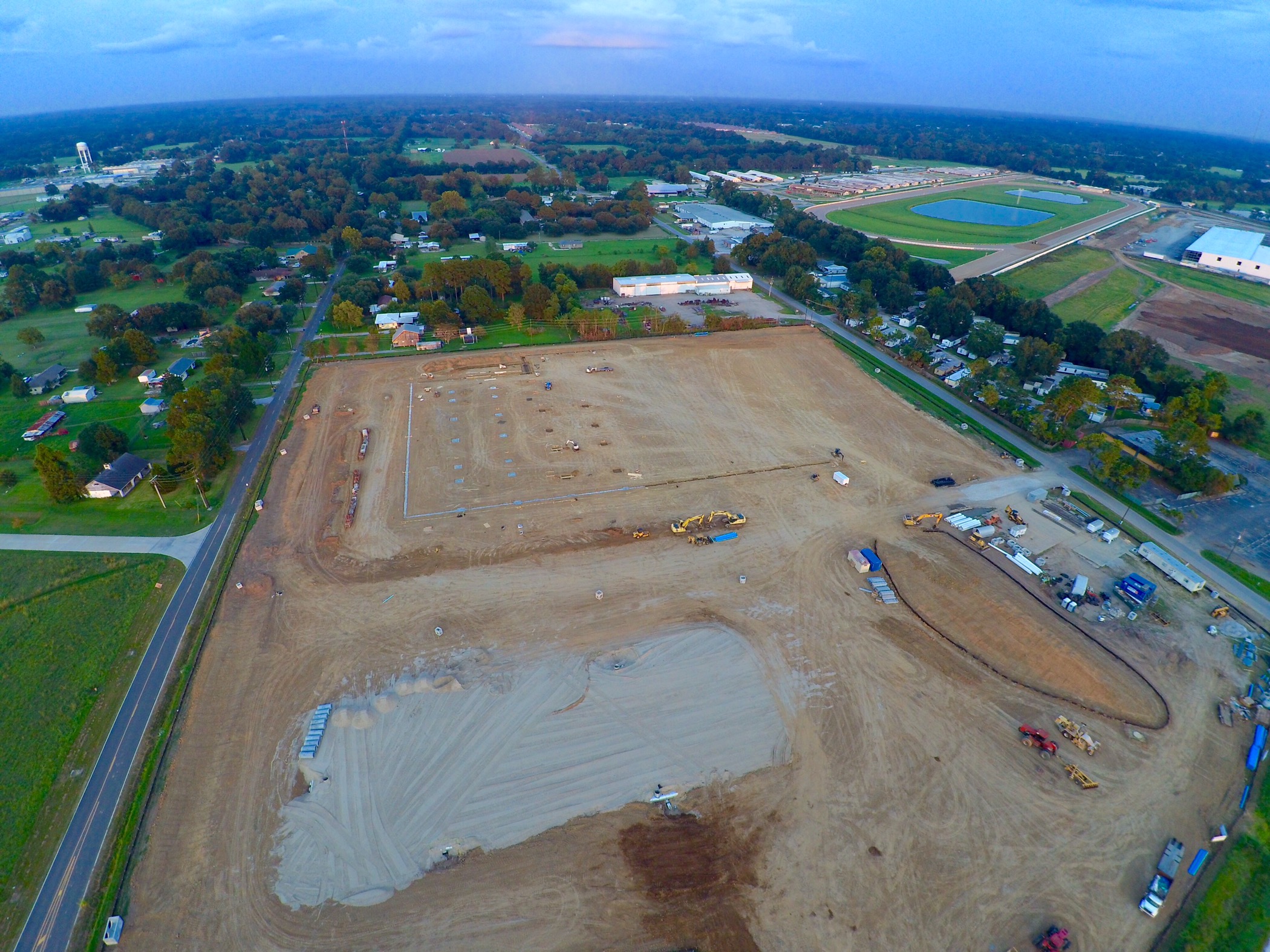 Max legal altitude shot of new Carencro Walmart.