Announced in June of 2022, Adopted Dog Brewing is the brainchild of the entrepreneurs who have also opened Tchoup's Midcity Smokehouse in Lafayette.
Adopted Dog Brewing, the only brewery in Lafayette, is located at 329 Dulles Drive, behind SLCC. Inspired by craft breweries from across the country, it brews ambers and pales. The brewery's name is a nod to the owners' adopted dog, named after Tchoupitoulas Street in New Orleans. The correct pronunciation of "Tchoupitoulas" is "CHOP-ih-TOO-ləss" or "CHOPS," which is also the name of their smokehouse, "Tchoup's."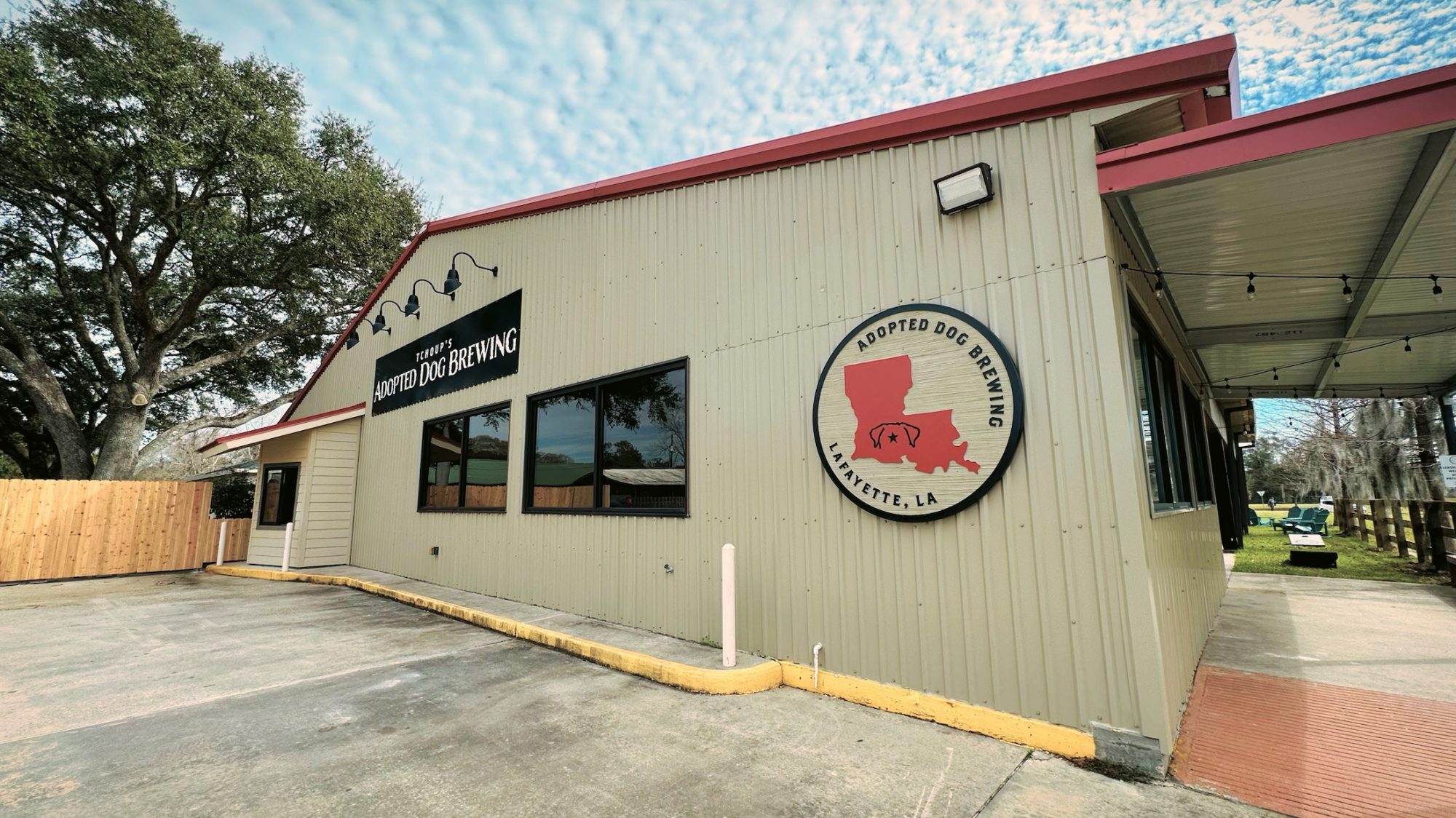 So what does Adopted Dog Brewery have? In short, they have craft beer & complementary food options like a cheese curds, pretzel burgers, sandwiches, flatbreads, salads, and more!
Adopted Dog Brewing features a large, open partitioned brewing space with a 7bbl main brewhouse and a 1bbl pilot system. The public portion of the brewing company features a variety of bar games with indoor seating and a great dog-friendly outdoor area with a ton of seating, all surrounded by live cypress trees right in the middle of Lafayette.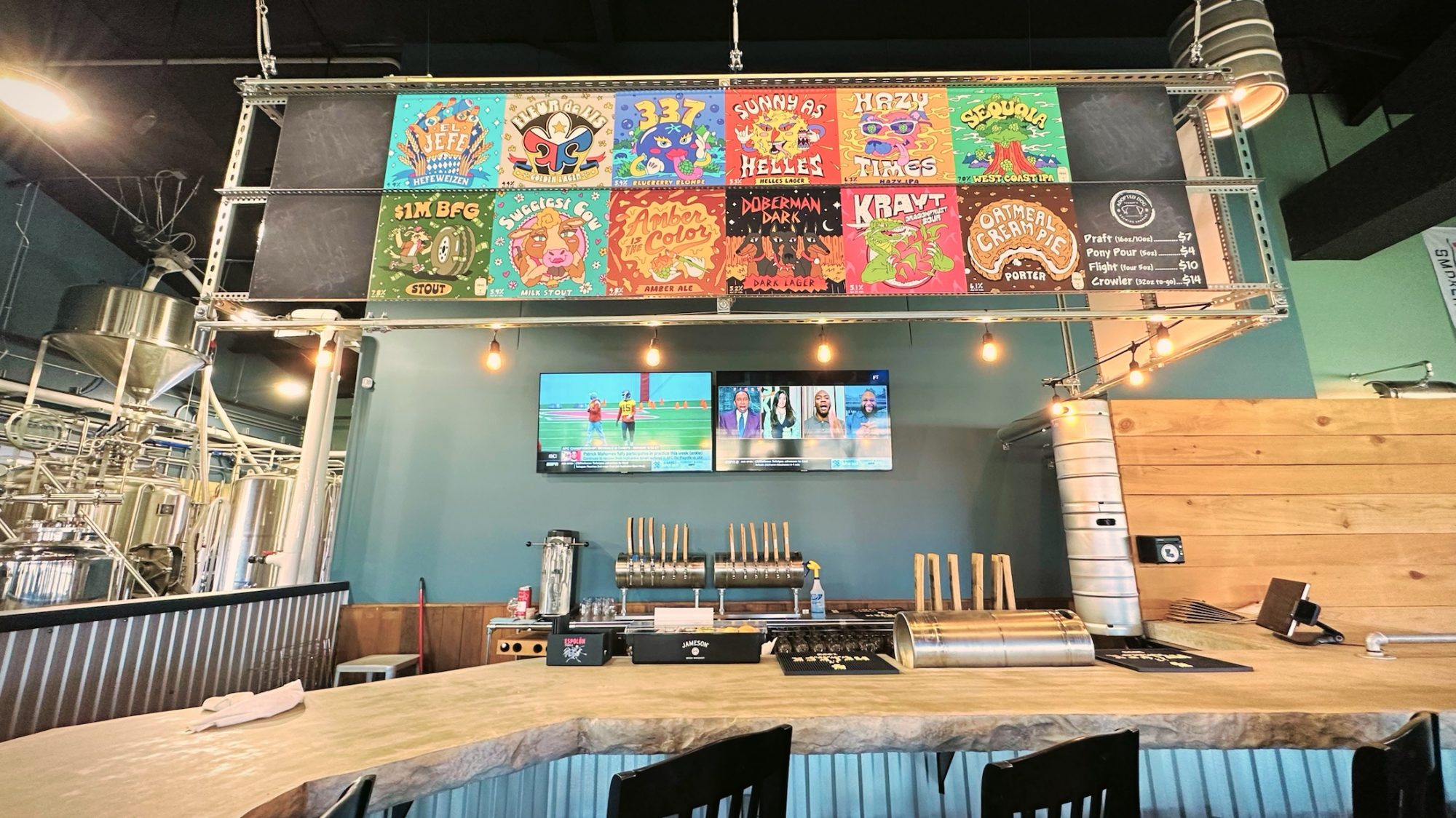 The local brewing company opened on Wednesday, February 1st and we were invited to their friends and family day on the Friday prior. We were kindly asked to keep the news of their opening under wraps until they could get through their first few days, but the company ultimately shared the news themselves without realizing that it would generate the level of excitement that it did. Either way, if you didn't know, now you do!
Visit their website at https://www.adopteddogbrewing.com. You can also follow Adopted Dog Brewing on IG at https://instagram.com/adopteddogbrew or on Facebook at https://www.facebook.com/AdoptedDogBrew/.