Acadiana GelSoft, a new local entertainment business offering a low-impact alternative to paintball and airsoft recently opened for business at 100 Roto Park Drive in Broussard, Louisiana.
The sport, known as gelsoft, uses small hydrophilic polymer gellets that are non-toxic, biodegradable, and explode on impact. This means that there is practically no waste left on the floor after each game, making it a safer and cleaner option than traditional paintball or airsoft.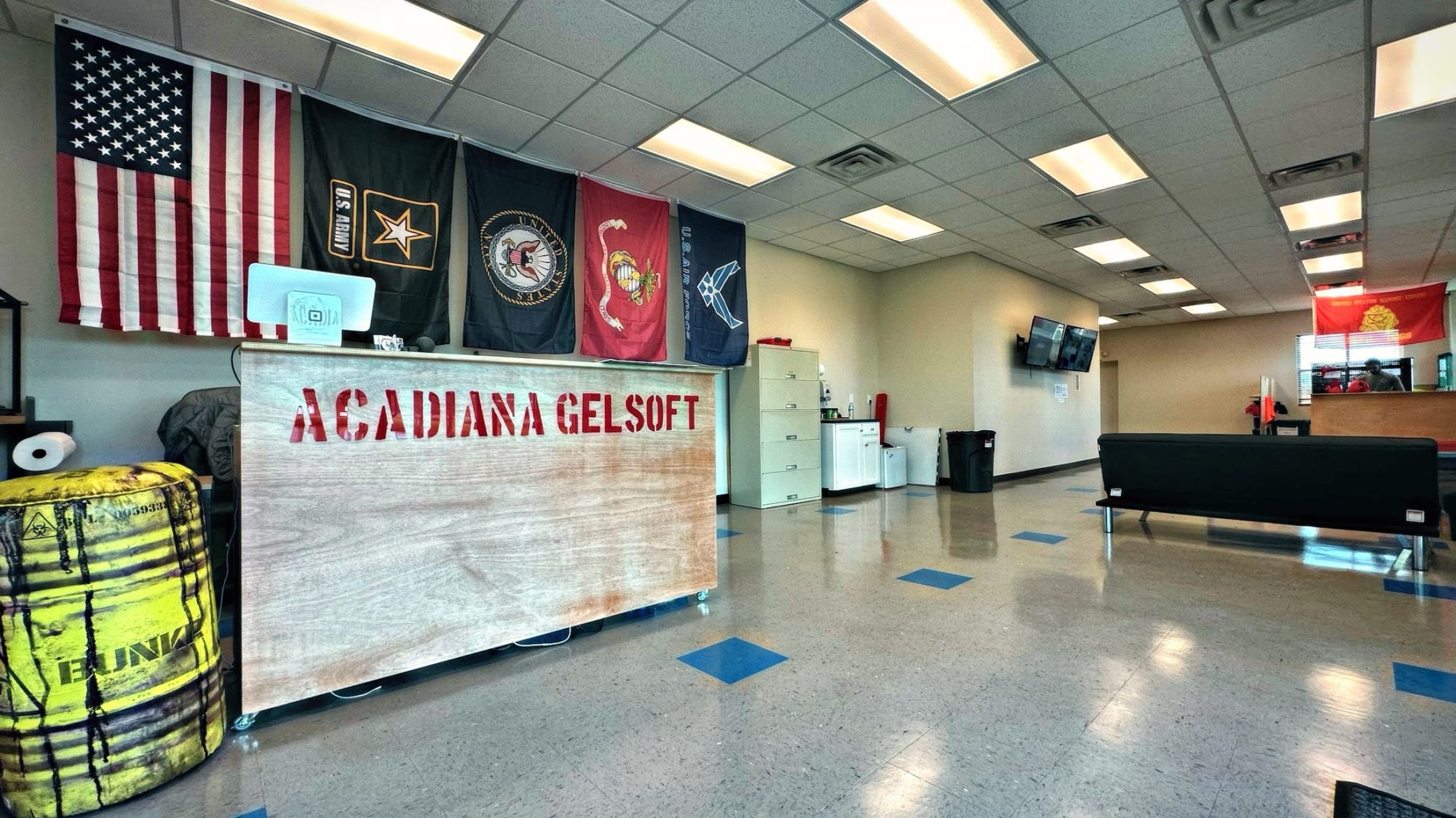 Acadiana GelSoft's founder, Tyler Guilbeau, a Corporal/USMC Veteran, came up with the idea for an indoor paintball facility during active duty in the Marine Corps (2004-2008). He wanted to give people a similar experience as he had with room clearing and urban operations during his deployments, minus any bloodshed. However, Guilbeau was later informed that indoor paintball was not possible due to potential slip hazards, but upon learning about gelsoft in 2022, his desire to be involved was reignited and he began researching it.
Tyler considers himself a "jack of all trades" having constructed his own GelSoft course made from wood framing with old repurposed billboard vinyls. In the photos below, you can see the obvious Billy's Boudin billboard used to cover some of the bunkers/obstacles. This is Tyler's way of incorporating some local flair into his businesses design.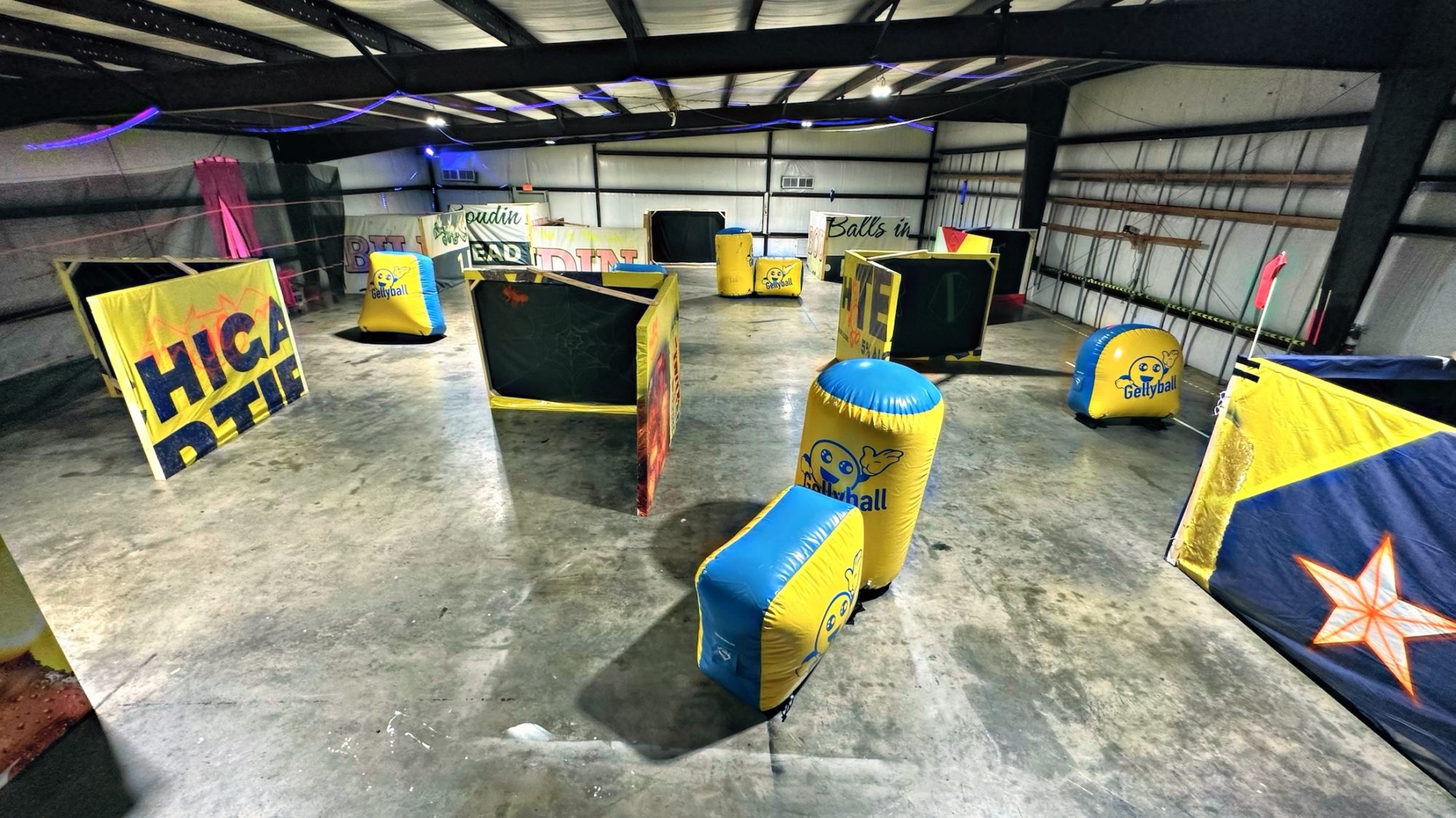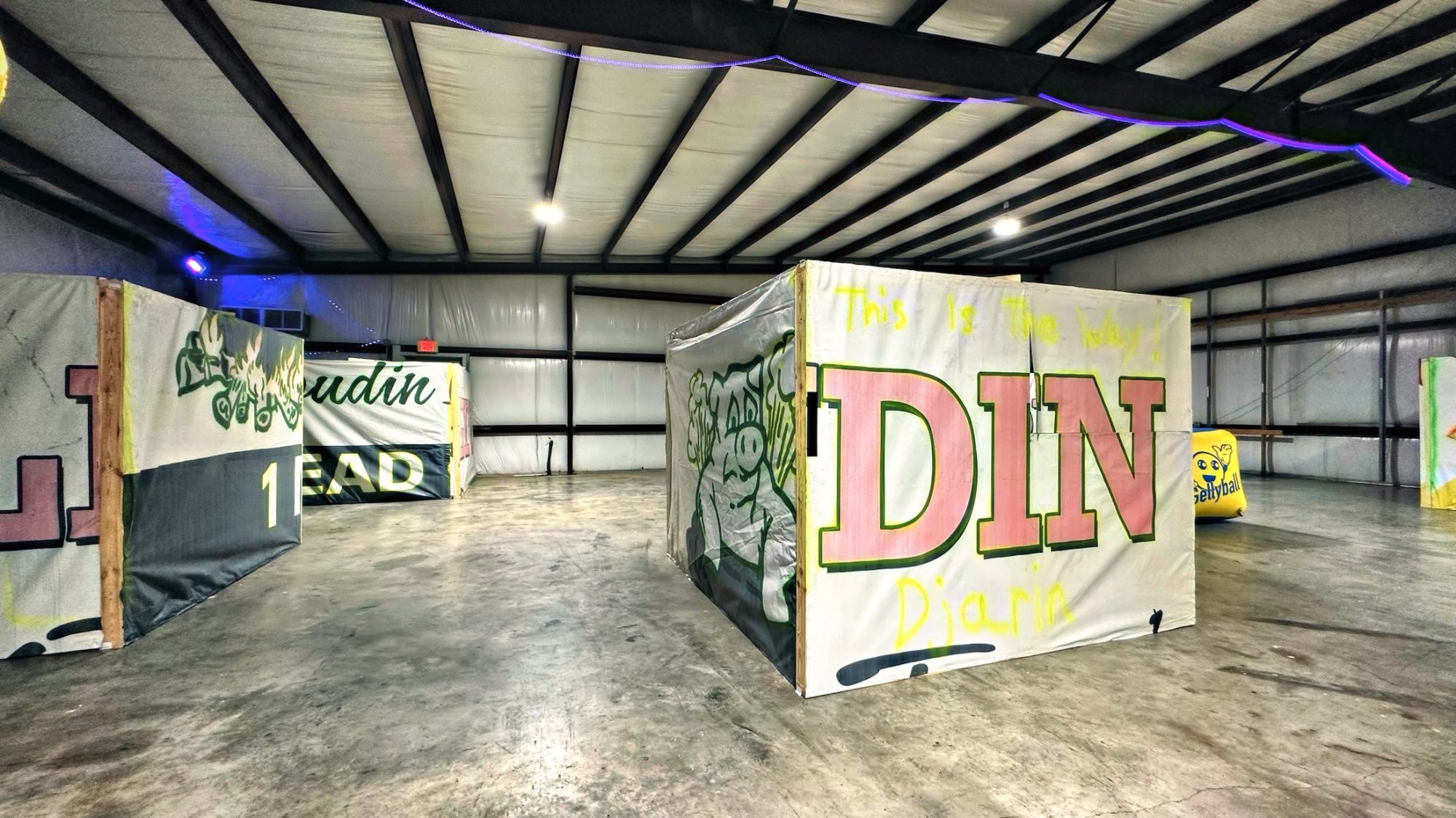 "We offer individuals the opportunity to live out the experience that they play in a video game or see on the movie screen. Many people enjoy shooting games and action movies but have never experienced what it is like to be shot at," said Guilbeau. "GelSoft is a safe alternative where you definitely feel the impact of getting shot without the dangers of war or the pain of paintball."
A frequently asked question many participants have is that "Will I get wet if I play gelsoft?" After having tried it out for ourselves and being shot many times, I can safely say that you do not get wet. The tiny gellets explode on impact and once dry they shrink down into dust that is swept up.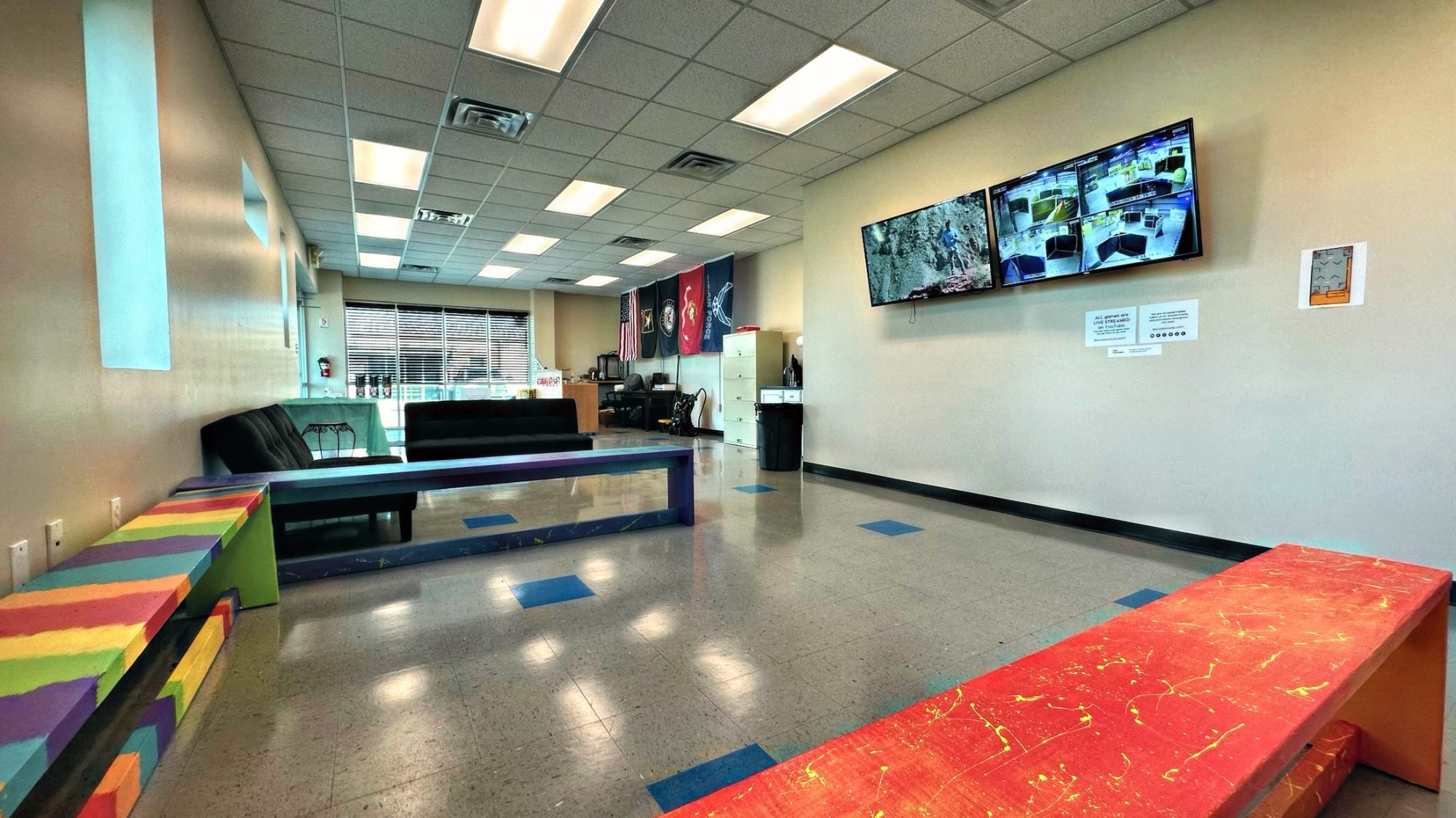 Acadiana GelSoft currently has 12 rental blasters and gellet ammunition on site and provides the necessary safety gear for players ages 5 and up. Gameplay is not limited to just children's birthday parties, as gelsoft is great for company team building as well.
For more information on Acadiana GelSoft, visit their website at www.AcadianaGelSoft.com or follow them on Facebook, Instagram, Twitter, TikTok and YouTube.
If you would like to watch, our session was live streamed on YouTube. Click here to see a little bit of the action. https://www.youtube.com/live/uJgNXrugfEE?feature=share.