Graze Acadiana, a local charcuterie catering company is now open in their new, larger location in the Boulevard shopping center at 113 Arnould Blvd. See initial expansion post here.
We took a tour of the new location of Graze Acadiana and it is beautiful! Our first impression of this farmhouse-style retail store is that Chip & Joanna Gains must have been here. It is such a warm and Inviting store filled with everything you need to host a charcuterie of your own. They offer tons of charcuterie DIY products for those looking to create their boards or to create gift sets. If you aren't a DIY person, then head over to the Grab & Graze cooler to pick up a ready-made charcuterie box. If you are hosting a larger event or party, you may want to call in an order.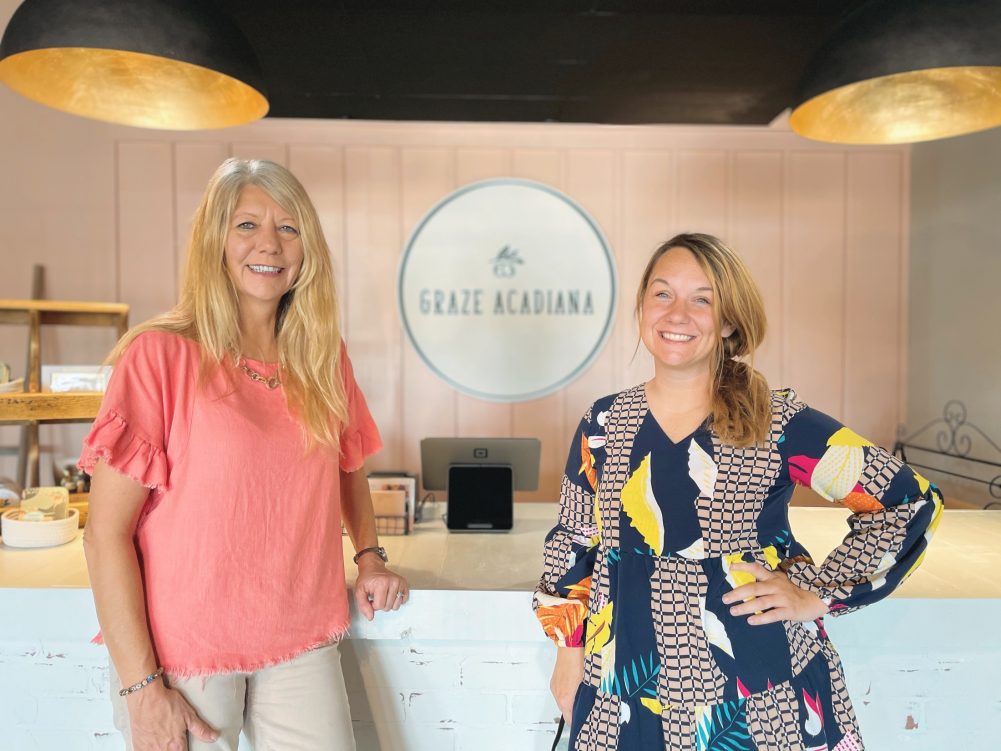 Keeping with the charcuterie theme of it all, Graze has created a "wine nook" where they will stock a selection of wine along with wine paraphernalia. It's legit. Then, nearby the nook is a selection of thick, real wood cutting & serving boards for creating that perfect board. There are even locally made cutting & serving boards.
Aside from the extensive selection of charcuterie board products, you can also get a sweet t-shirt or bag with the Graze logo or their cheesiest shirt, "But first, Cheese".
It's really a fantastic store, more then what we expected. If you want to know more, follow them on Facebook at https://www.facebook.com/grazeacadianalove/ or check them out on their website at https://www.grazeacadiana.com/.
Below is our full video tour as well as some still shots for you guys to sift through.