The new Waffle House, coming soon to Youngsville's Sugar Mill Pond, has officially started construction at 3100 E Milton between Taco Bell & O'Reilly Auto Parts.
To see our initial post of Waffle House coming to Youngsville, click here — https://developinglafayette.com/wp/waffle-house-is-coming-soon-to-sugar-mill-pond-in-youngsville/
Since this Waffle House is going into Youngsville, specifically Sugar Mill Pond, this location will have some of the aesthetics of the pond development. So no bright yellow. But they will still serve those amazing waffles and hashbrowns that we all know and love.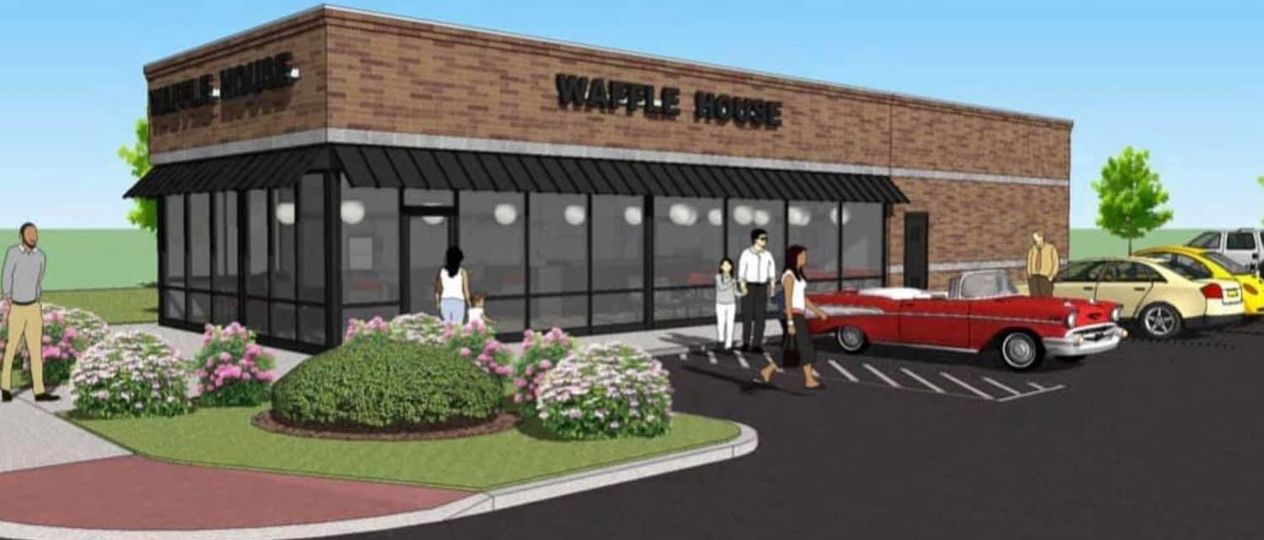 When we first posted about this new project for Youngsville, the comment section on Facebook did not disappoint! We saw a wide range of overall positivity coming from both locals in Youngsville to non-locals in other areas of the parish. There were a few less-than-positive comments like "it's going to bring down my property value! *shacks fist*", which is farthest from the truth. We would venture to say that it makes the neighboring properties even more valuable because it gives all of those weekend golf cart ramblers a new place in which to cart.
Perhaps some of our most favoritest comments were the ones saying that you need a good credit score to go to this Waffle House or the fact that there is always at least one server with a missing tooth. This is what makes Waffle House a staple in the communities they go into. It's just good food and good people, maybe a warrant or two, but overall good!
We expect the new Waffle House in Youngsville to open in Q1 of 2023.