Okay okay, we've already posted about the Dollar Tree Coming to Carencro but — breaking news — Waffle House is also coming to Carencro! What! It's only my favorite breakfast stop, alongside Another Broken Egg, and Denny's. IHOB is alright.
The new Waffle House in Carencro will be situated inside of the circular area between Hector Connoly Rd, and the new Dollar Tree anchored, Connoly Park at 151 Hector Connoly. In the aerial photos below, you are able to see that a new, right-turn only, driveway has also been added to the center for access.
As for Dollar Tree, we want to show you the progress of the Dollar Tree, but progress posts get seen less than new, coming soon posts. HA! Got 'em! Seriously though, it appears to have most of its branding on the windows, shelves are being stocked, and the outside signage will be going up soon. In fact, it could be going up today,
Let's not forget to share what all of the other great things coming to this center. See post (here).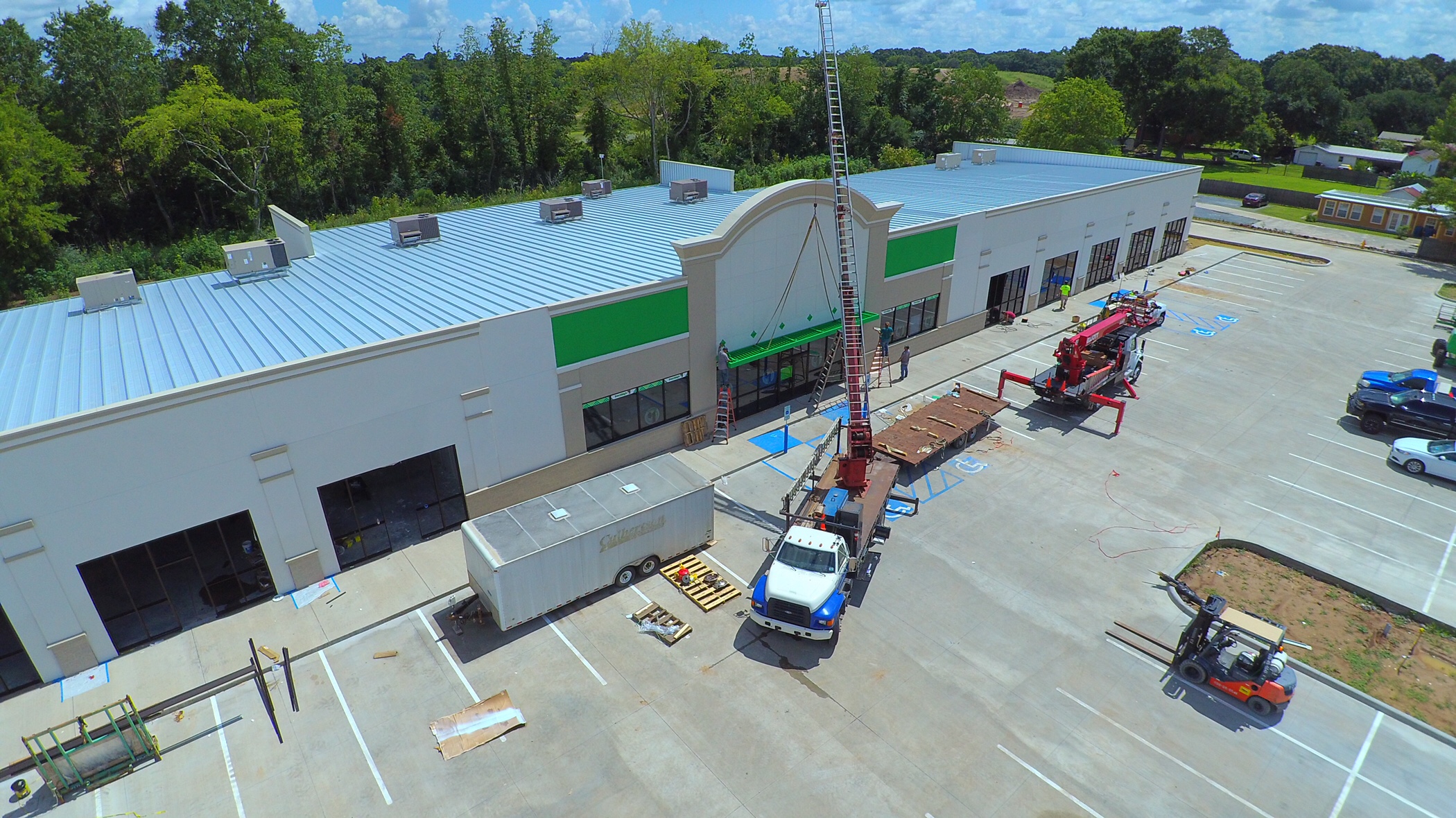 Dollar Tree's location made obvious by their bright green color scheme.