Popular in larger cities, a new locally owned Vitamin and Nutrient IV Infusion Clinic, called Vivid Infusion + Wellness, is opening soon at 500 Settlers Trace Blvd Suite 7.
We know what you're probably thinking. Do you mean people WANT to go get IV treatments?! For many, the therapy session through an IV clinic or "Hydration Clinic" is beneficial for increased energy, physical recovery, mental performance, along with many other benefits.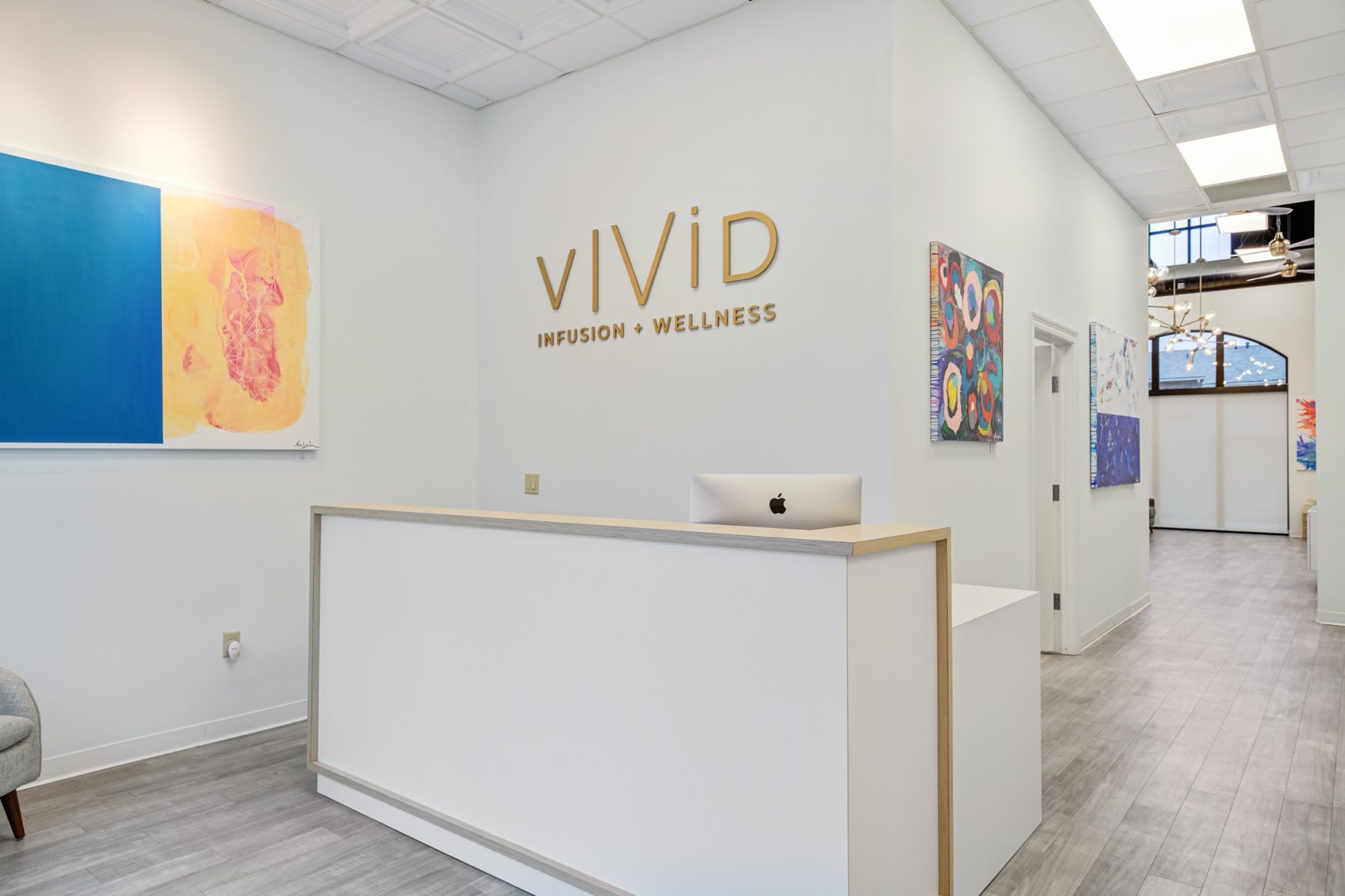 Jackie Hettich and her husband, Sean Hettich, owner of District South Real Estate Co., along with their business partner, Donna B. Wilson, MSN, APRN, FNP-C, are the owners of Vivid Infusion + Wellness. They are excited to offer this form of therapy to the city of Lafayette. "We have created an amazing atmosphere at Vivid: a careful balance of fresh, upscale luxury with a warm, welcoming feel. I can't wait to share this beautiful space with our clients," says Hettich.
"Our primary goal is to improve your overall wellness through the delivery of our custom IV Infusion formulas. We have carefully researched and chosen specific blends of micronutrients for the most popular aspects of peoples' health goals. Our blends are shown to increase energy, boost immunity, provide hydration, aid in athletic and physical performance, aid in physical recovery, boost mental performance, and improve mood. We use the highest-grade vitamins and minerals in combination with essential fluids in all of our blends."
Instead of relying on short-term solutions for our medical problems, Vivid is focused on full-body healing. Their medical team possesses an extensive set knowledge of both conventional and functional medicine and offers a comprehensive approach to wellbeing to their clients.
"Our staff, through the guidance of our Nurse Practitioner, Donna Wilson, can expand on our expertise with a tailored solution to your overall well-being. That may include a review of your daily nutrition, exercise routine, and lifestyle, so we can formulate a plan for you to be the best version of YOU."
"We are confident that you will feel revitalized, replenished, and energized after an infusion at our clinic."
The opening date for Vivid Infusion + Wellness is this Monday, February 14th, 2022.
You can check out Vivid on Facebook at https://facebook.com/vividinfusionla/ or on their website at https://www.vividinfusionla.com.