It's happening!
Viva La Waffle, the beloved food truck made popular back in the early 2010s, is officially opening their drive-thru at their new brick & mortar location tomorrow! To learn a little more about the return of Viva La Waffle, check out our original post (here).
Located at 101 Liberty, in the former DIX Daiquiris, Viva La Waffle will bring back local favorites like the Rosceaux Waffle, the Figgy Piggy, and The Pizza Waffle. They are even bringing back my favorites, the Waffle Dog and the Buffalo Waffle.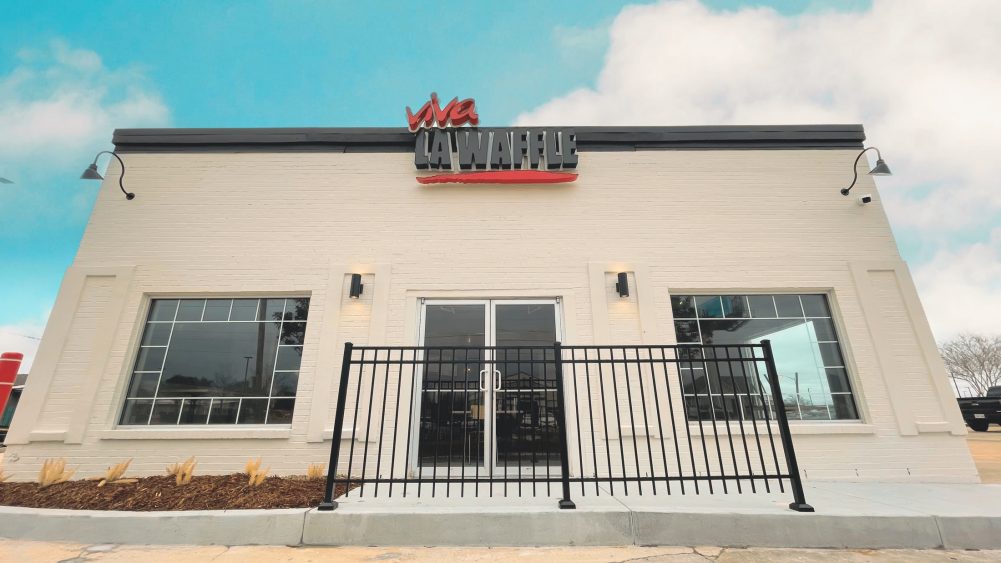 Earlier today, Viva La Waffle shared a very well-produced video(all of their videos are good) and it highlights their waffle lineup mentioned above. See that video below.
In the photos included below, you can see their drive-thru menu with pricing and it's about what you'd expect. A waffle item, a side & drink will run you around $12 bucks after taxes. Though, if you're a slim pickings eater, then you can ditch the side, get a water, and probably come out spending just under $10 for lunch. But you know ya boy's gotta get that combo and they better have Mexican cokes and sweet tea!
We would have shared some inside shots, but per request, we are only sharing exterior photos of the building at the moment. There are still some last-minute things that need to be done on the inside to make it a great experience for you hungry wafflers. Not sure if wafflers is a term, but if not then it's ours!
For now, you can familiarize yourself with the menu below, visit their website at https://www.vivalawaffle.com/ and also follow them on Facebook at https://www.facebook.com/vivalawaffle/.