Construction next door to Unitech Training Academy's Lafayette campus, located 3253 Ambassador Caffery, to be to parking lot expansion—according to sources.
Judging by the proximity of the construction to Unitech's building, a parking lot would make sense. Plus, Unitech has expanded in the recent past, so parking may have been pretty tight.
We have tried to reach out to Unitech a couple of times about the project, but have not received any information back from the company.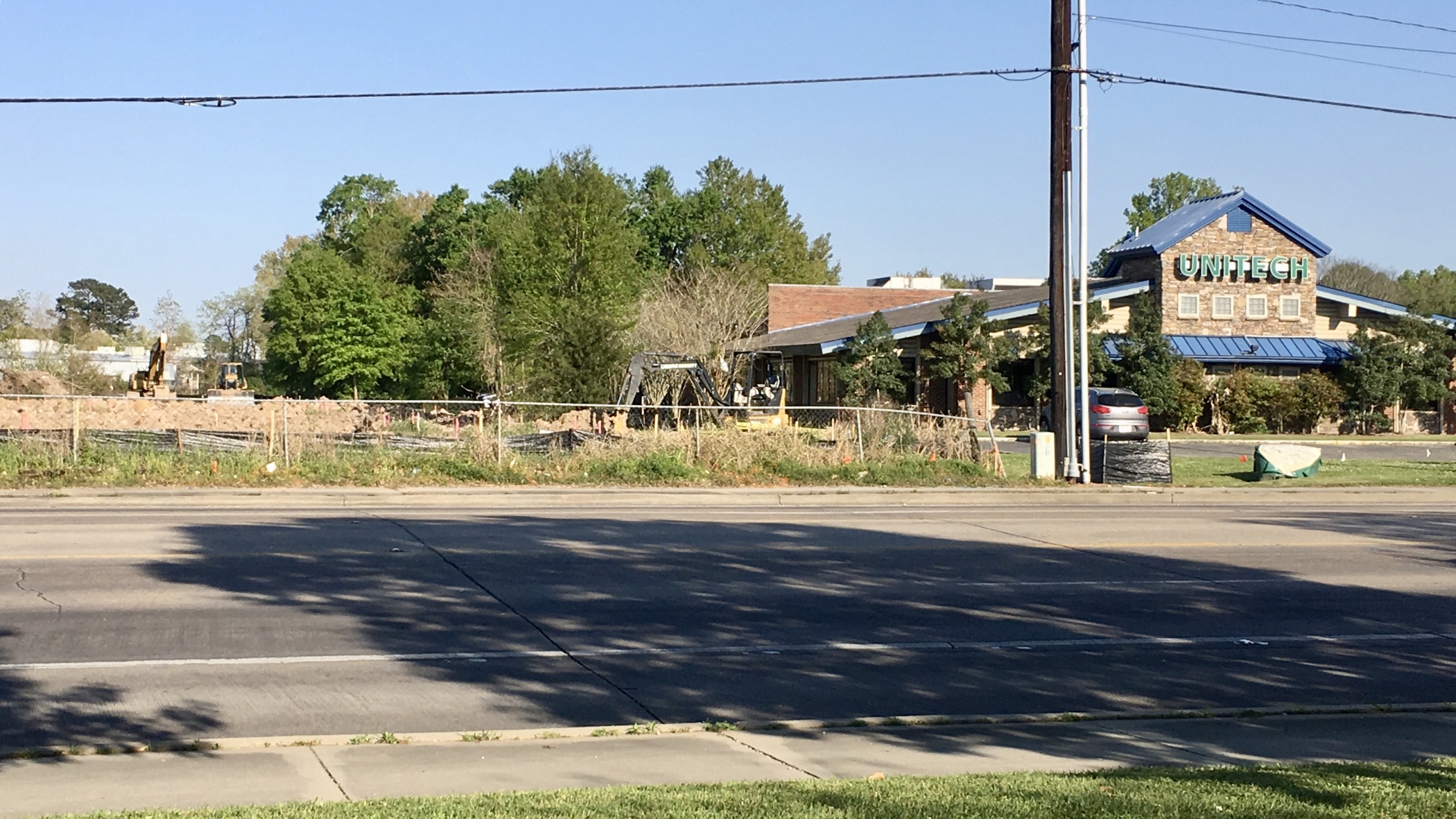 Submitted photo of construction at Unitech. Thanks, Les!