Super Target of Lafayette, located at 4313 Ambassador Caffery, is undergoing a full remodel of their store that will also bring with it a new in-store ULTA Beauty.
Lots of our followers have been asking what is going on with the Super Target and all of the containers and tents in the parking lot. We will be honest, we were pretty nonchalant about the apparent remodel as we see large big box stores remodeling from time to time. However, this remodel is bringing more than just some new lights, decor, and Feng shui to the mix; it's bringing in a whole nother retail store under the roof. Much like Target's relationship with Starbucks, ULTA Beauty & Target will give shoppers an added layer of reasons to spend even more money within it's stores; further solidifying that you aren't going in to just "buy milk & eggs", you're coming out with a new wardrobe, kids summer outfits, a new GRWM collection, and something from Joanna Gaines' collection. Oh, and you will forget the milk & eggs.
ULTA Beauty store shown inside of Target. Image sourced: corporate.target.com.
Liz Hebert, City Councilwoman said on Facebook that she contacted Target to inquire about the storage containers that have appeared on their parking lot.
Below is Target's response.
"Target Lafayette has been chosen for a state of the art Re-model which is now underway! Over the next few months we will be adding new product assortments, updating fixtures and décor, expanding key categories including local products and adding an ULTA Beauty inside our store!"
"Target is thankful for the support of our Guests over the years from our Lafayette and surrounding communities, and we are excited to be able to invest back into the community! Our newly re-modeled store will make it faster and safer than ever to shop in-store, or by selecting many of our same day services such as On-line Order and Pick-up in store, Drive Up or SHIPT. The inspiration for these re-models is always our Guests, and we are excited to create an only-at-Target experience they can continue to turn to for years to come!"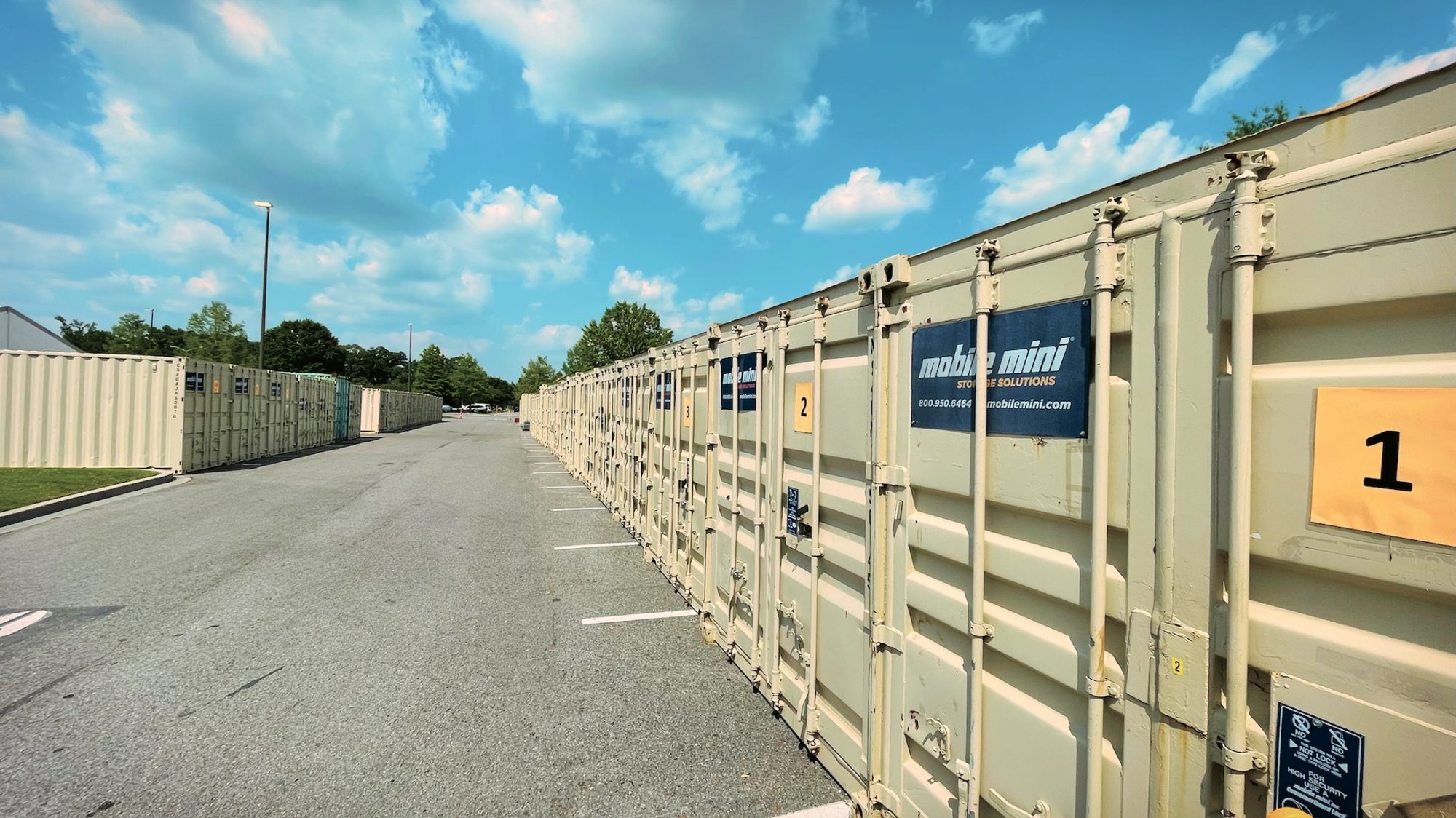 Containers outside of Target.
You may be asking yourself, "Didn't ULTA just move next to Whole Foods?" And you'd be correct. Look, those who go to Starbucks & ULTA outside of Target are probably not going into Target within the next 12 hours. And for those going into Target, you probably don't hit up Starbucks or ULTA all that much outside of Target, especially Starbucks, because you already know you're going inside of Target anyway. Seems like a proven system.
We don't have a tentative completion date yet, but it's Target, they are going to get it done quick.
To read more about Target & ULTA's rollout of in-Target ULTA's, click this official link from Target Corporate: https://corporate.target.com/press/releases/2021/07/Target-and-Ulta-Beauty-Announce-Brands-and-First-L.