There are two new restaurants in Scott, LA that you may not have heard about.
The first new Scott restaurant is located in the former Candy Cottage at 308 Hwy 93 N called Azul Tequila Mexican Restaurant. This is Azul's second location, denoted on their sign by the highway. The other Azul location is at 5535 Cameron, also in Scott.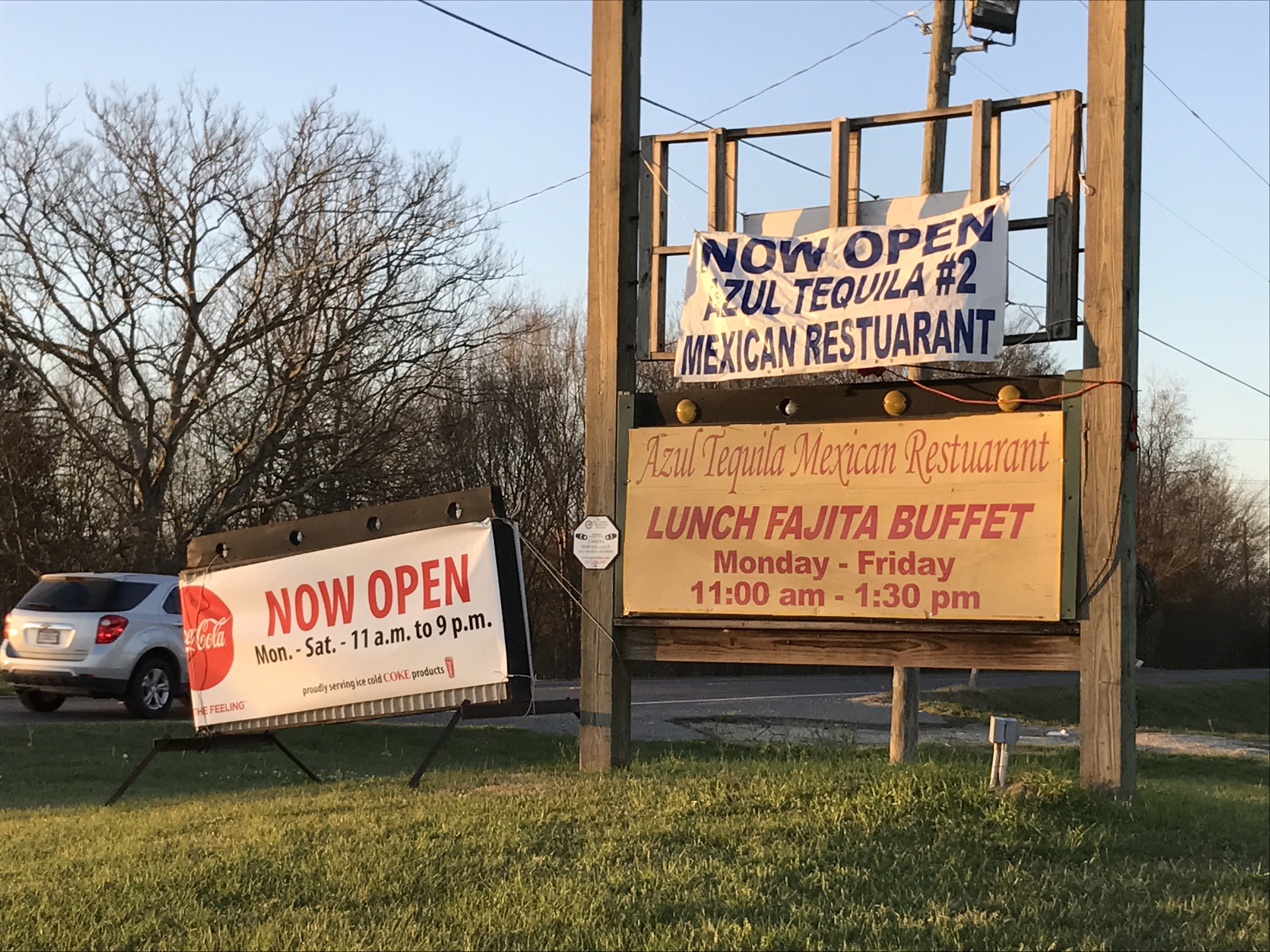 The second new restaurant change comes in the form of new ownership of the former Joe's Pizza aka the former Pizza Palace located at 5400 Cameron. The new name will soon be Boo Boo's Pizzeria & Cajun Cuisine. We were unable to provide social media presence at the time of this post, but we are told one will surface soon.