The Top's Appliances & Cabinetry store at 5826 Johnston Street is getting a facelift, both inside and out.
During the August 16′ flooding, Top's took on water via the roof damaging several building elements.
The renovations on the outside of the building are obvious and look great so far. We are loving the metal look mixed with the brick. But the biggest change for Top's is the addition of a "Makers Center" that will help small & local businesses get started. The rent will be relatively inexpensive compared to traditional rent in a small shopping strip or larger space.
The renovations to Top's will conclude shortly after the new year, maybe sooner, but the clock is ticking. Bring on 2017!??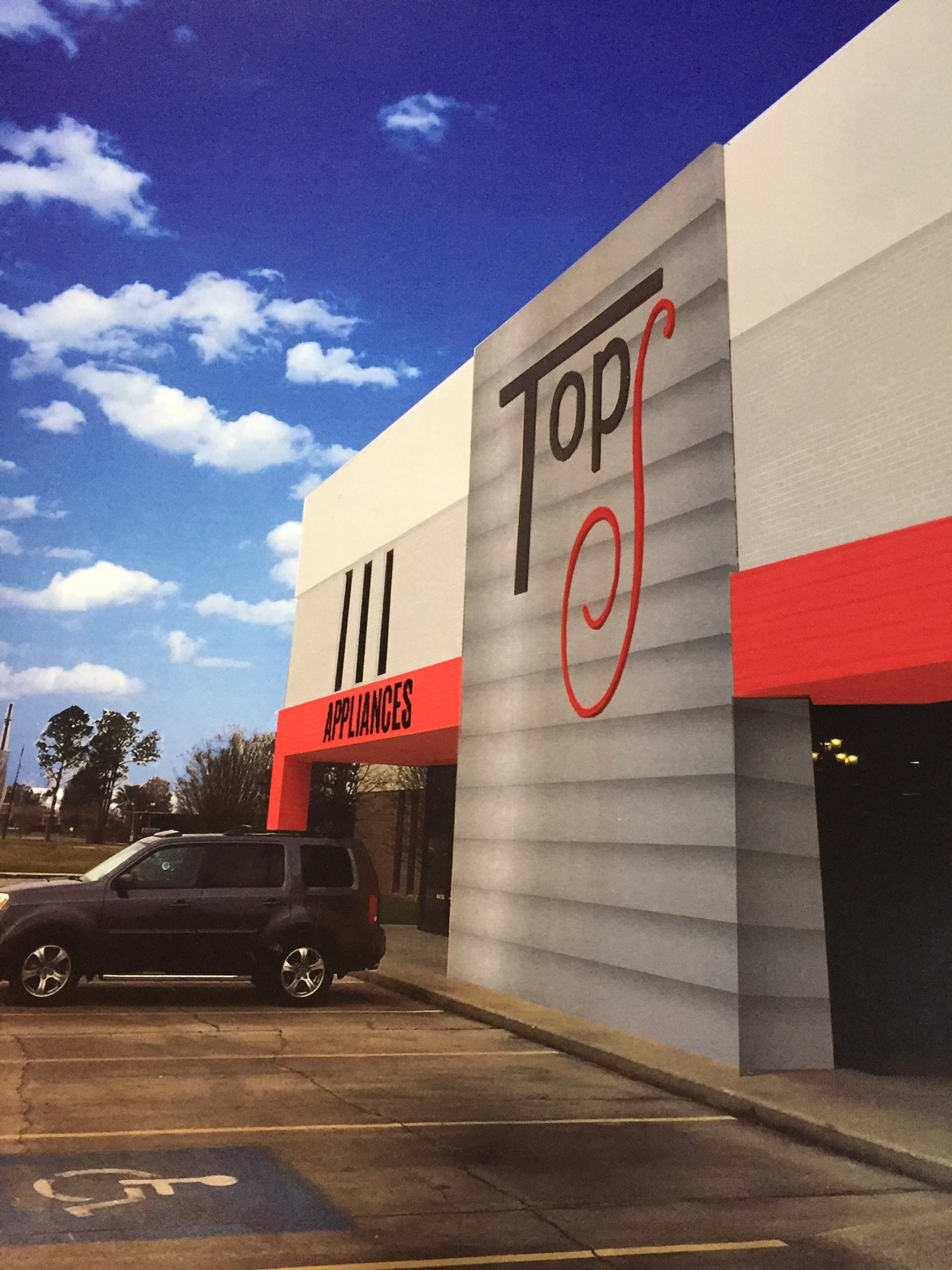 Rendering of complete front.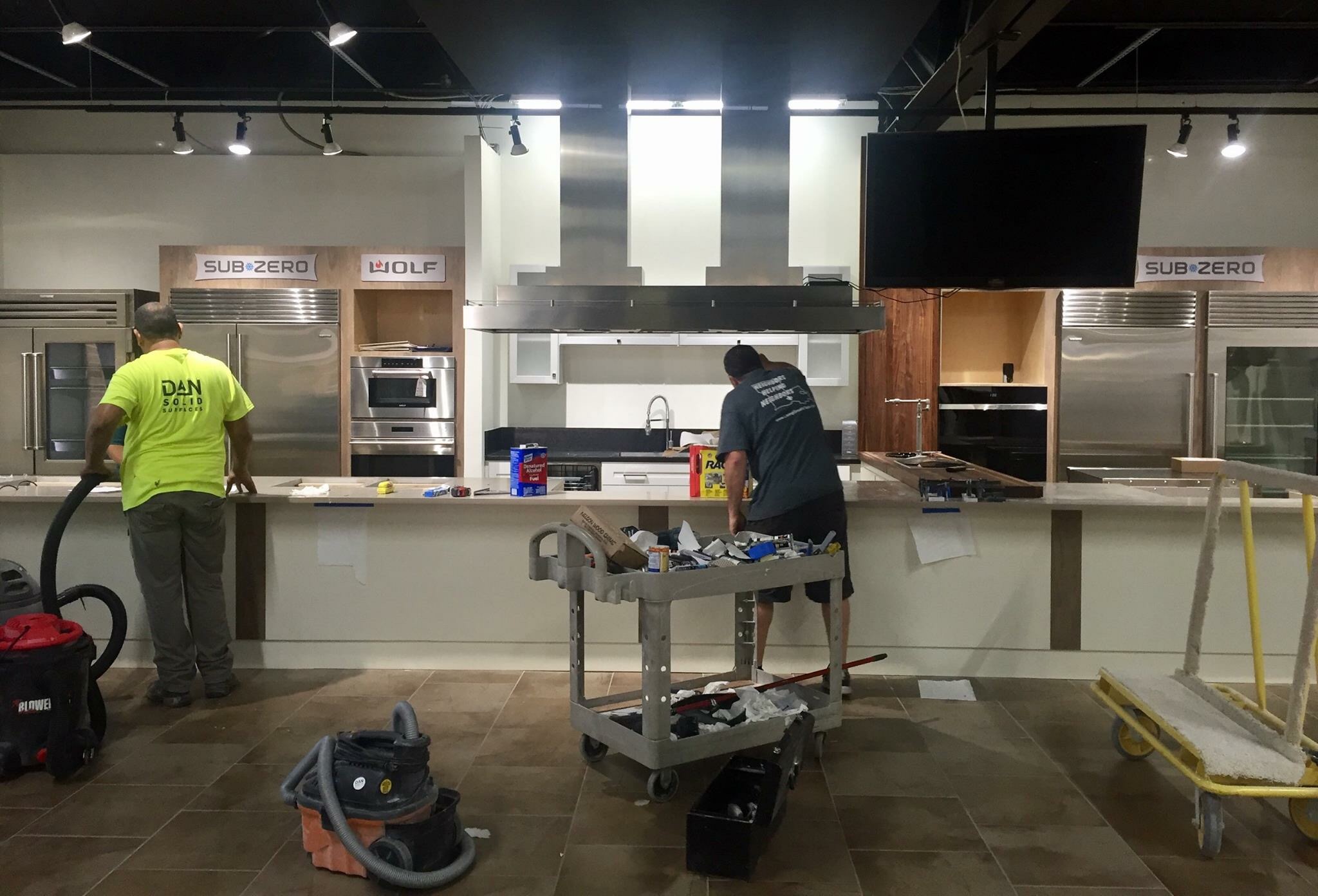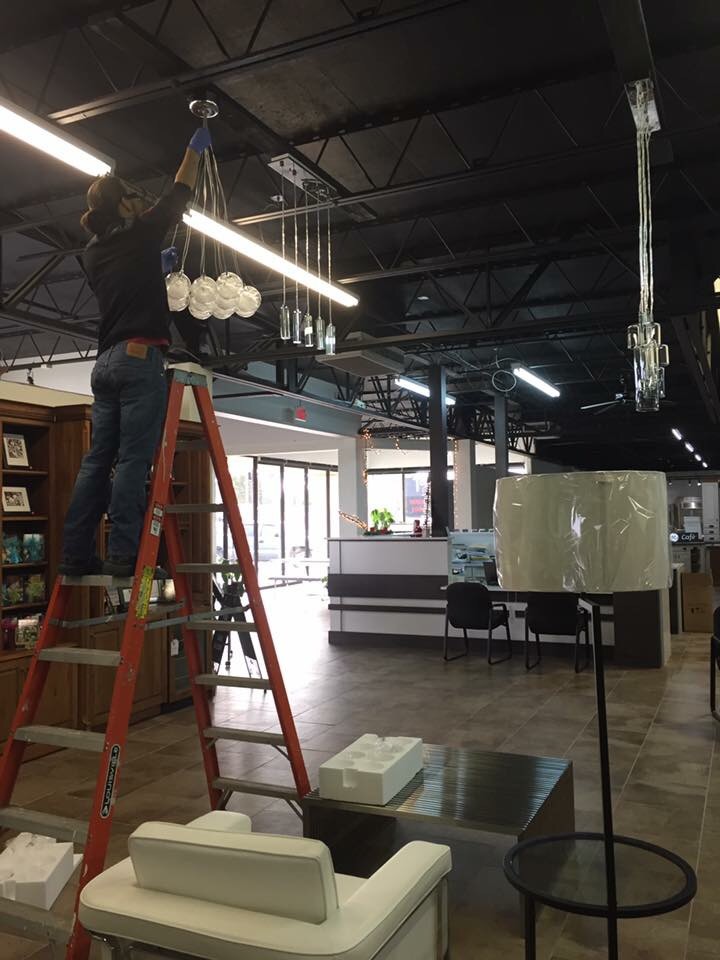 Inside working shots provided by Top's
Snip of press release –

In our renovation, we are subdividing our showroom to include space for "Makers" or small businesses who can't afford large rental space. We already house a local children's author, Arlene Hebert with "Angeltales Adventures"; a young entrepreneur, Jana Coldren with Jana's Memory Bears who turns clothes from loved ones into "Memory Bears" or "Dancing Bears" from dance costumes; and a local dietitian, Daphne Olivier of My Food Coach who teaches nutritional classes, as well as, hosts cooking demonstrations in our live kitchens.

We are also working to create a certified kitchen and a large event rental facility. Our hope is that our renovations will be complete within the month.