Tokyo Japan, A South Louisiana-based Sushi, Hibachi & Steakhouse with 4 locations in Acadiana is expanding into Youngsville, Louisiana's Sugar Mill Pond with its 5th location. The other locations for Tokyo Japan include Jennings, Crowley, Abbeville, and their most recent location, Carencro.
The new 4,500-square-foot Tokyo Japan restaurant & bar in Youngsville will be located inside a new 10,800-square-foot, 5-unit commercial building to be constructed by Van Alan Companies, LLC off Chemin Metairie Parkway.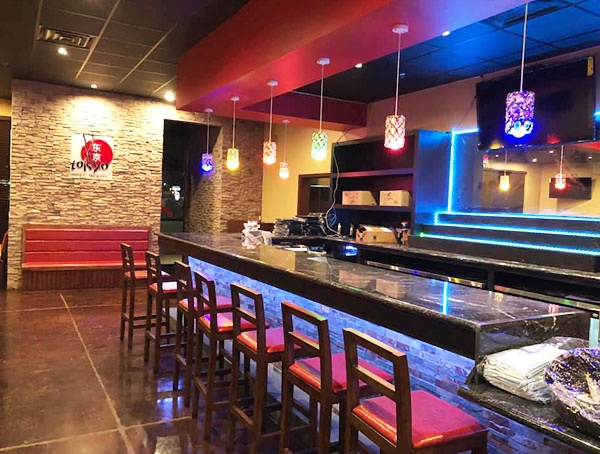 Images from Tokyo Japan Carencro Website
"We chose Youngsville for our 5th location because it's a beautiful, growing city," says Chen. We also love Drew Brees, and his investment in the growing city along with the sports complex played a huge factor in our expansion decision."
Anchoring the center, Tokyo Japan's $1.2 million investment into Youngsville will further expand dining options in the city beyond just pizza & Mexican—it's a joke y'all, simmer down. The new restaurant & bar will feature 20ft ceilings with 10 large hibachi dining tables, you know with the flames and the onion volcano, or the onion choo-choo depending on your chef's routine.
"It's going to be fancy, much fancier than any location we've built in the past," says co-owner Chen.
Video example of project walls
The space will also feature a state-of-the-art, full-wall display with beautiful nature motion graphics & ambient music throughout the restaurant & bar. The sushi bar area will feature a large garage door that opens up to the large 1,500-square-foot patio where guests can enjoy a nice dinner & cocktail during those good weather days in South Louisiana.
Tokyo Japan of Youngsville is tentatively set to be complete in the late Summer of 2023.
You can check out the Carencro location website at https://www.tokyojapancarencro.com or the Facebook page at https://www.facebook.com/Tokyo-Japan-Carencro-420187255140814.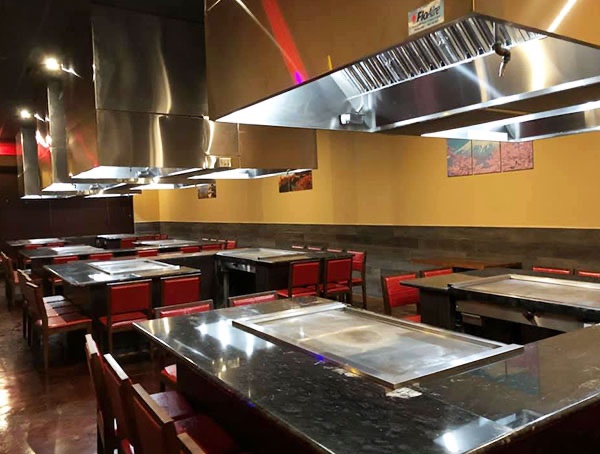 Images from Tokyo Japan Carencro Website