The Stage Karaoke Bar, Lafayette's newest entertainment business is coming soon to the former Coyote Blues bar space, located at 5741 Johnston Street. The new karaoke bar will offer its guests a fun, friendly evening full of music, patio games, adult drinks, and a whole lot of laughs & vibe.
Jeramie & Rachel Kinnerson, the local husband & wife team that is bringing the new entertainment destination to Lafayette is known throughout the Acadiana area for bringing Karaoke fun to many parties.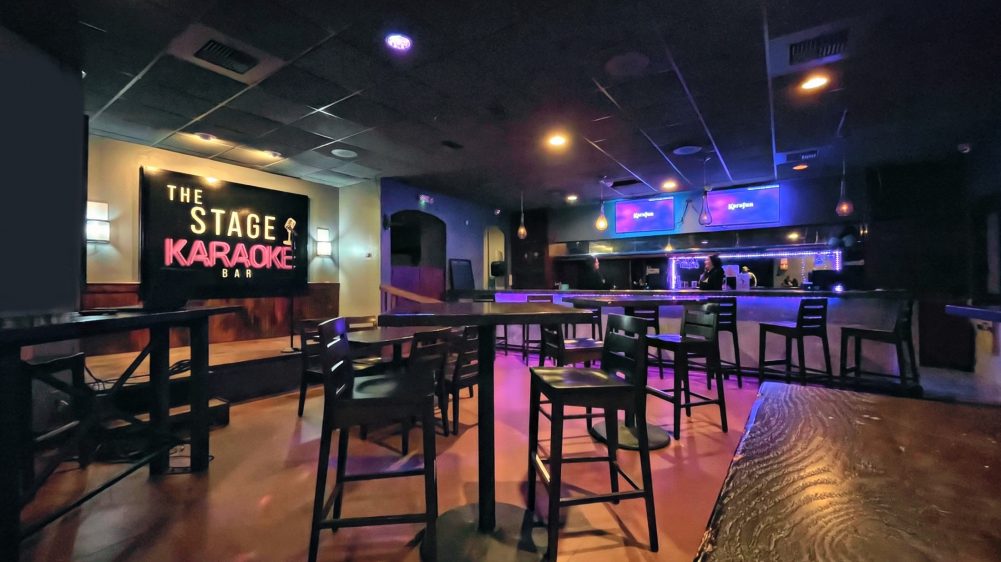 So what can we expect from The Stage Karaoke Bar? Well, for starters, you can expect to be invited in by a friendly staff who is ready to serve up cold beverages to help get you in the 'stage' mood while enjoying one of the largest karaoke music libraries in Louisiana. And you already know that it's not polite to be 'good' at karaoke, it's meant to be a fun, goofy time. You can also expect a wide range of musical genres from pop, hip hop, classic rock, country, and whatever John Denver is. If you're lucky, you may catch me belting out to Garth Brooks and Brooks & Dunn. My, that's a lot of Brooks going on but, it's what I like; okay!?
The Stage will have a large patio featuring a variety of party games like corn hole, Jenga, Connect 4, a pool table, and of course, music. On the inside, there are several TVs with all of the lyrics of the songs being performed by the karaoke participants, several tables, a larger bar, and a reservable VIP table for birthdays or large parties. The VIP package will serve up to 10 seats at $10/seat and have the option for shot or drink trays ready for your party upon arrival.
As many of you may know, most karaoke shows start at 9 PM. However, The Stage will offer a "REHEARSAL" time aka their Happy Hour that starts at 3 PM. This is a good time to catch great drink specials while enjoying the patio, the games, and to maybe sing some karaoke… or not, up to you.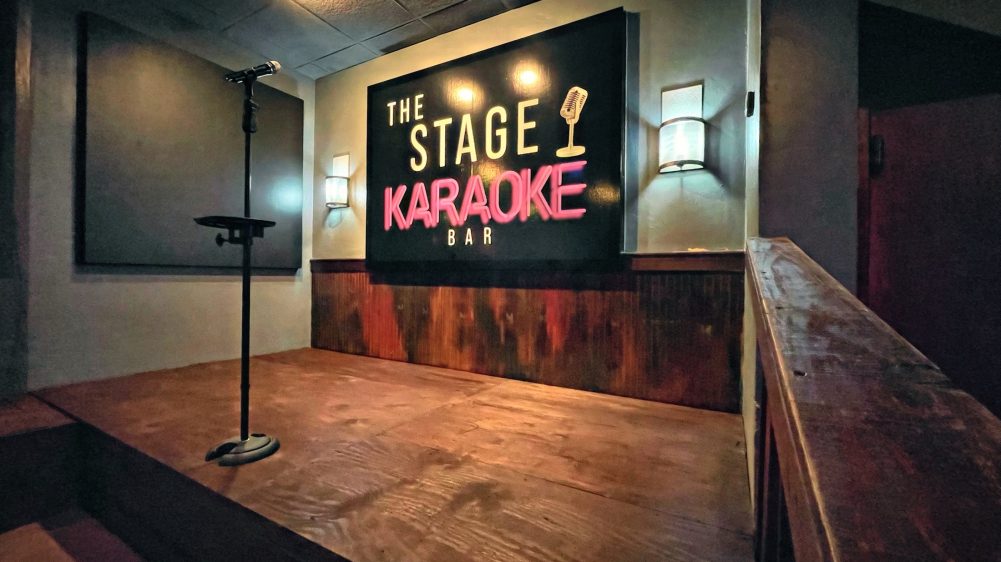 So what are the requirements to get in? If you're between 18-20 years of age, you are allowed to come and sing but there will be a $10 cover charge. Anyone 21 years or older is free to enter. They will I.D. you here, so do remember you bring you I.D.
As far as food goes, The Stage is located in the same building as GL Mongolian, an Asian restaurant where you can order food to bring into the karaoke bar if you must.
The Stage Karaoke Bar will open Friday through Saturday from 11 AM – 2 AM, Sundays from 11 AM – 12 AM, and Mondays from 11 AM – 2 AM. They do plan to open 7 days a week.
So the big question is, when are they going to open?! Well, the Grand Opening is set for Friday, January 21st, 2022! For more information, you can check out their Facebook page at https://www.facebook.com/thestagekaraokebar.