The Grouse Room, currently located in Parc Lafayette at 1919 Kaliste Saloom Road, will soon relocate into a 10,000 sq ft ballroom space at 417 Jefferson Street in Downtown Lafayette.
"The space is perfectly designed to continue our vision."
The downtown Lafayette space offers The Grouse Room capacity for over 800 patrons. With this larger capacity, the venue will be able to produce shows featuring larger, national acts and concerts. The larger space also features an upstairs VIP Room overlooking the stage and dance floor. An outdoor space directly adjacent to the Parc International entrance, will be designed with a welcoming "courtyard" ambiance, perfect for an outdoor drink, bite to eat, and outdoor music.
"Our vibe, look, and inspiration will remain the same."
The look & feel of The Grouse Room features a combination of Chicago, Broadway, Prohibition, and Speakeasy styling, along with the continued gallery display of work from the late world-renown photographer, John Chiasson, featuring shots from around the world.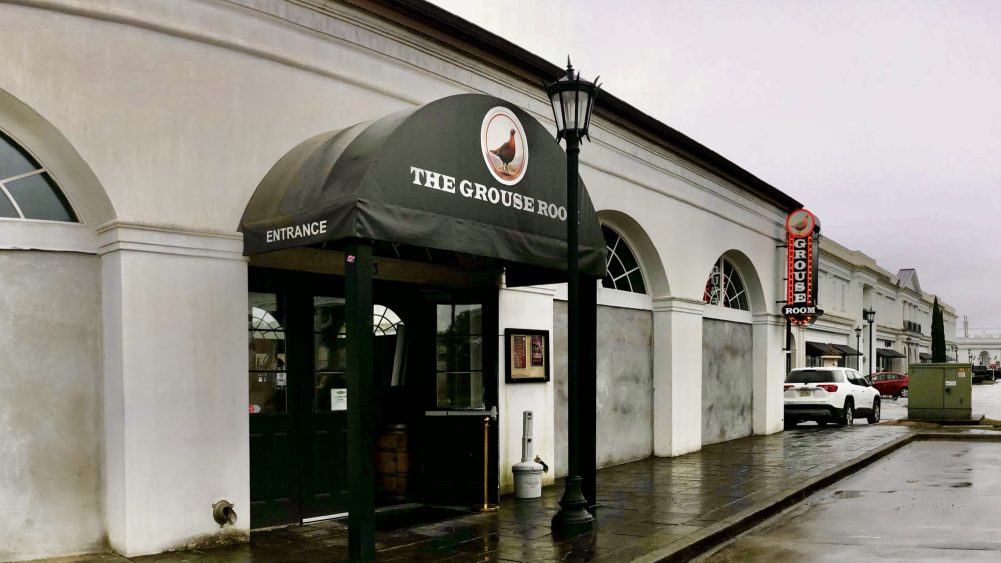 So why Downtown Lafayette? "Through the efforts and support of our community and the Downtown Development Authority (DDA), along with many well established and long-standing businesses and associations, Downtown Lafayette is in a major revitalization cycle with rapid growth and attracting a multi-generational customer base." said Matt Chiasson, founder & owner of The Grouse Room.
Matt continues, saying that "this revitalization approach, along with many meetings with the DDA, and other downtown leaders, business owners and stakeholders made the decision to relocate an easy and natural reality! This movement simply fits our approach and we want to be a part of Lafayette's music culture's growth and movement, especially in the downtown area!"
The Grouse Room is aiming to be open for festival international.
"I would like to thank Downtown Development Authority for its efforts in guiding us during this process, and to John Hundley, Angelle Dueitt, and Victoria Garriga of HUNCO REALITY for their professional and aggressive work and efforts in helping us make this exciting move to our city's cultural core!"
For more information about The Grouse Room, visit their Facebook at facebook.com/thegrouseroom.