The Family Church, located at 223 Stone Ave. across from Lafayette Christian Academy(LCA), is expanding with a new, high-tech kids facility, called Kidzworld.
The new 28,000 square foot expansion will include an indoor playground, outdoor playground, and splash pads. It will also feature 3 kids' auditoriums, a coffee shop, and nursery room additions.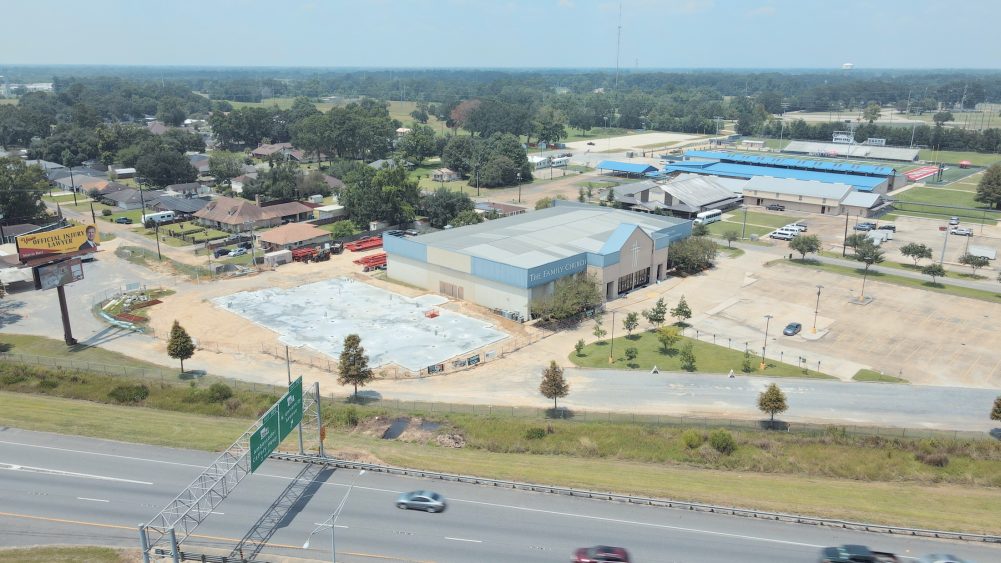 Jay Miller, Pastor of The Family Church and the President of Lafayette Christian Academy, says that the facility will be used on Sundays as well as for youth programs during the week, and their Mother's Day Out program during the school days. Miller also states that in the new Kidzworld facility, kids will also have a chance to learn videography, sound engineering, theater/acting, and so much more.
The tentative completion date for The Family Church's Kidzworld is set for January of 2022.
For more information about The Family Church, check out https://thefamilychurch.org/.