The brand spankin' new Downtown Lafayette gateway sign went up today at the entrance into Downtown on Jefferson & Cypress.
This is really cool for Lafayette and the creative arts scene. I believe that this is only one part of the sign, but regardless, I love it!
For a prior post of the sign, click (here).
Photos courtesy of Downtown Lafayette's facebook page.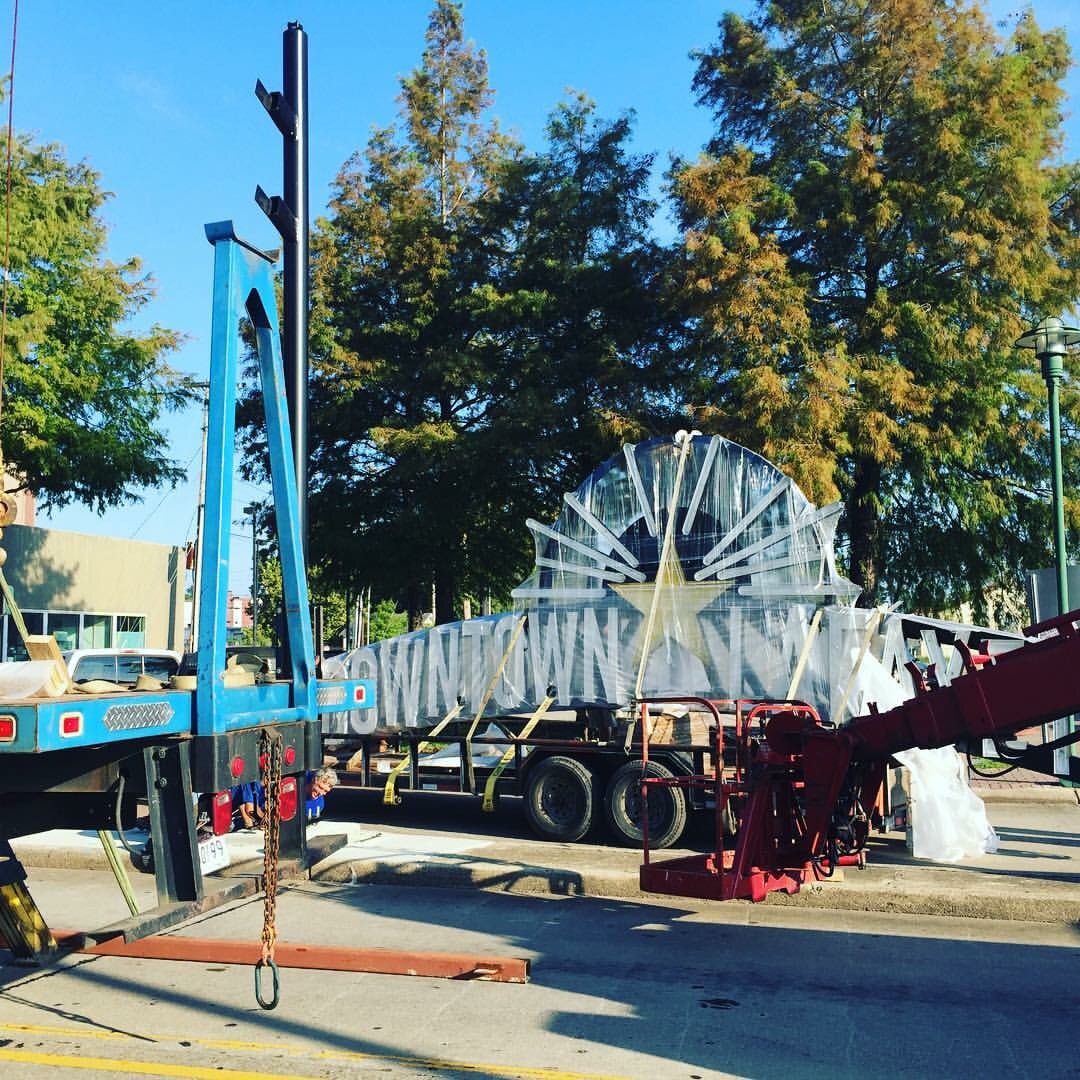 Ready to install