New construction at the 6800 Block of Ambassador Caffery in Broussard is for the all-new, 6,000 sq. ft., Sterling Premium Select dealership.
This is the second location for Sterling Premium Select. The first location is in the 'V' between 2611 Ambassador & Guilbeau Rd.
Estimated completion(our guess) for this new location is Summer 2019. Could potentially be Spring of 2019, we should know more soon.
Here is their website sterlingpremiumusedcars.com.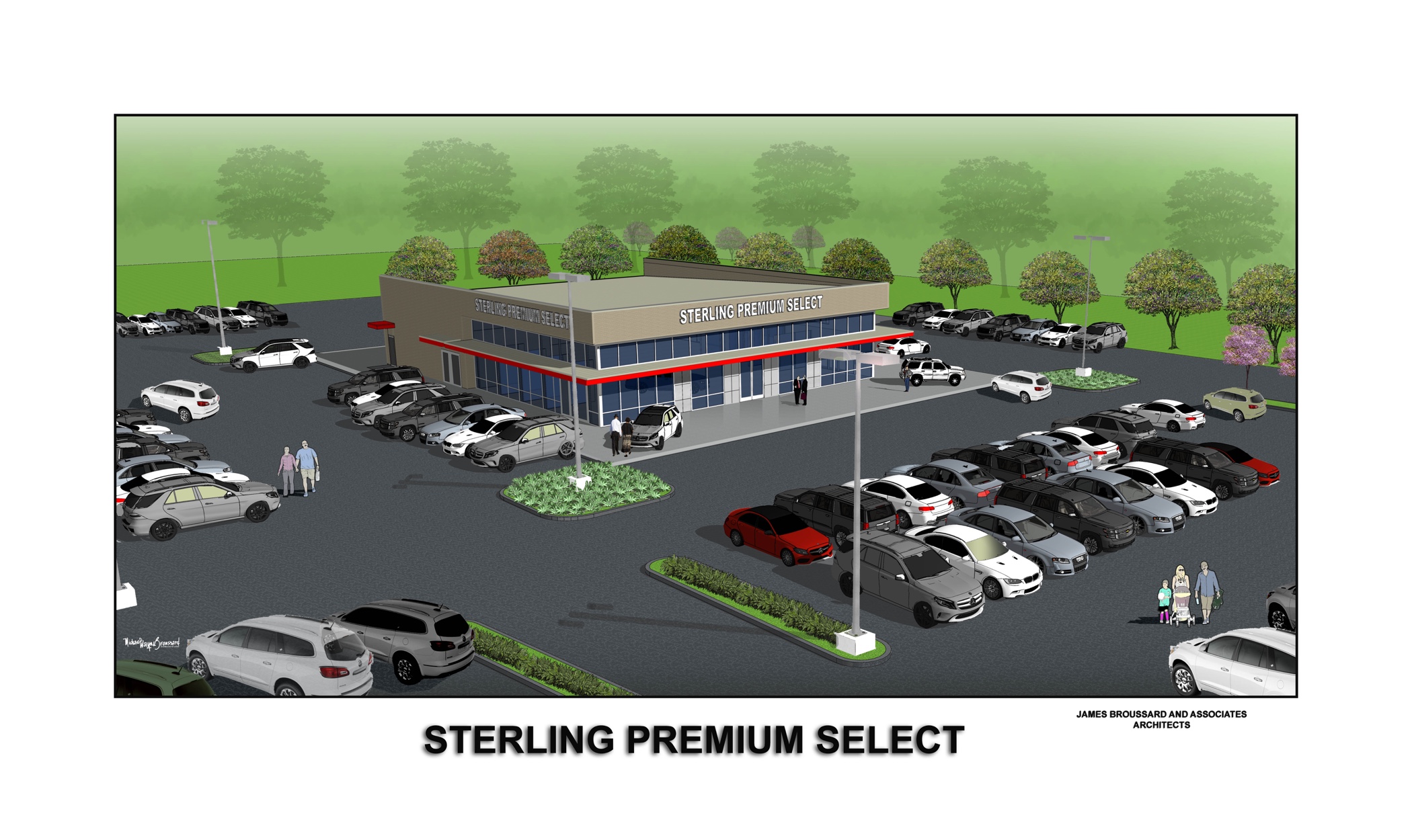 Rendering kindly provided by James Broussard & Associates.