Over the past several months, St. Peter Roman Catholic Church at 102 Church St. in Downtown Carencro, has been getting a facelift.
St. Peter was built in 1904 and has been through several minor, and major renovations.
Some of the renovations happening currently are a new entry porch drive thru, restrooms, mixed inside work, leveling of the building, exterior restoration, steeple repairs, and added working clocks.
Check out the photos below courtesy of Matthew A. The photos show how the building looked way back when, most recently, and today. Really cool to see the changes.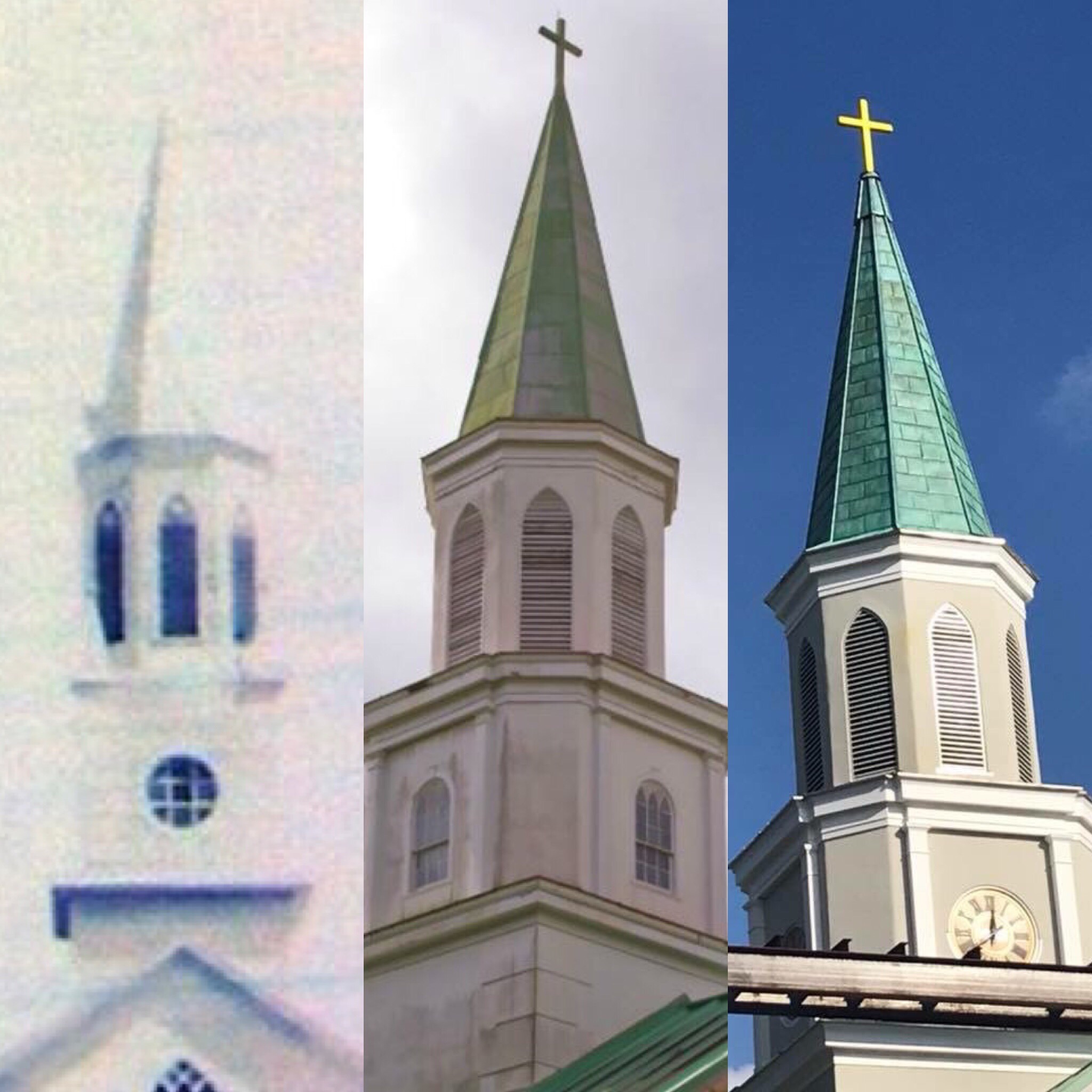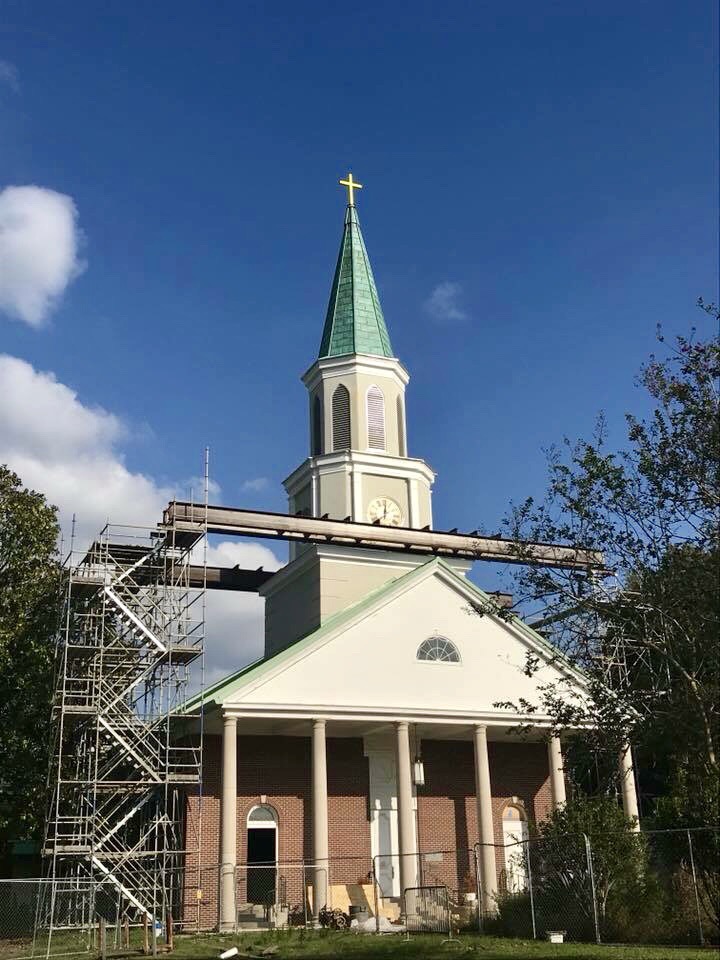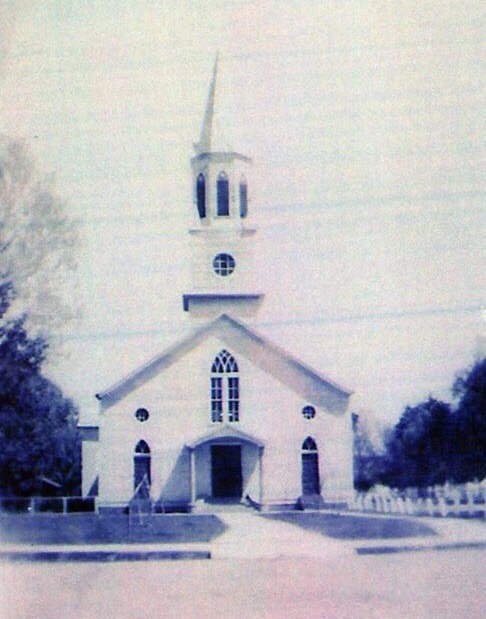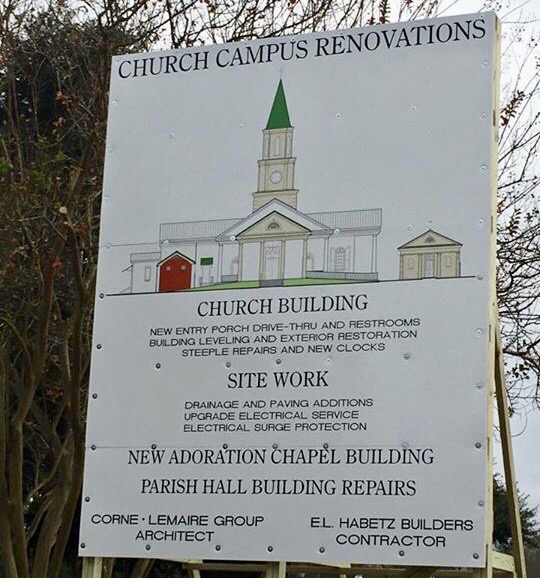 Sign of renovation projects and site work.