Something Borrowed Blooms(SBB), a local Lafayette-based online wedding company has expanded their existing 4,000 square foot facility, located at 102 Max Drive, with an additional 10,000+ square feet of warehouse & office space.
Founded in 2015 by cousins Lauren Bercier & Laken Swan, Something Borrowed Blooms has changed the way many couples purchase floral & decor for their big wedding day by offering a more affordable method that involves renting; a "rent the runway" concept. See https://somethingborrowedblooms.com/.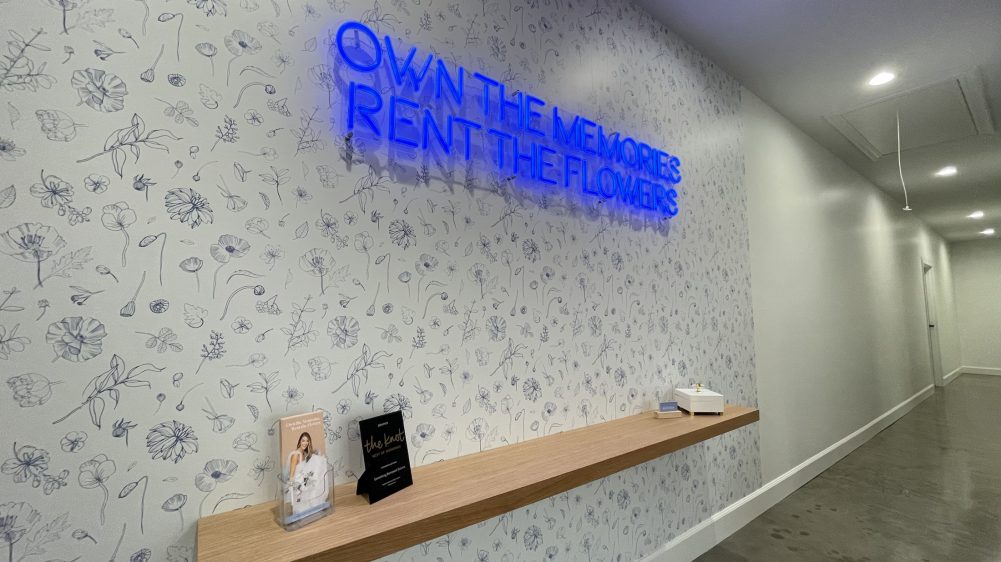 The newly expanded warehouse includes 3,000 square feet of design & production space where talented local designers create the next trendy florals and process those that are coming back in from having been "borrowed". The expansion also includes 2,000 square feet of office space and 9,000 square feet of picking & shipping warehouse space where ready-to-ship florals & decor are waiting to make someone's day.
Since its inception, the company has grown from just a couple of orders per month to a modest 900 orders on average per month. An average wedding order from Something Borrowed Blooms will cost the customer an average of $500 for the entire event including centerpieces, outfit florals, and the all-important bouquet. And the best part about these premium silk-based florals is the surprisingly realistic floral aroma that permeates the air. Once your big day has come & gone and you're lounging in a hammock somewhere in the Bahamas on your honeymoon, your rented florals will be sent back to SBB where they process the florals for the next brides/grooms to enjoy.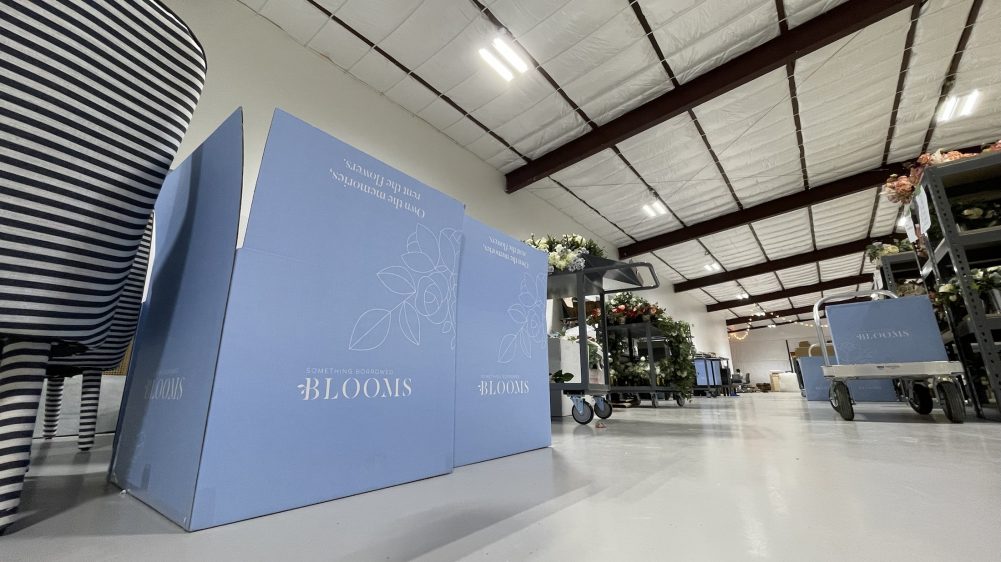 In 2018, Something Borrowed Blooms employed about 5 locals. Today, they employ over 25 and are still growing. Lauren tells us that 2022 is expected to be a record year for total weddings in a single year, outpacing the highest recorded year of 1984.
We can not wait to to cover the next big expansion of this local gem of a company.
To learn more about Something Borrowed Blooms and to order for your wedding, check out their https://somethingborrowedblooms.com/. You can also follow them on Facebook and IG.
Below is our video interview with Lauren Bercier back in late 2018 in their original location in the oil center.