A new gourmet soda shop, called Soda Pop Shop, is coming soon in the former Farm Stores Space at 700 Westgate Road Scott, LA.
Founded by long-time friends, Trevor Newbold, Ron Merrell, and Tyceson Low, the Soda Pop Shop will elevate popular soda drink flavors by combining unique syrup mixins, purees, fruits, and creams. With a wide range of base drink flavors, including beloved options like Coke, Diet Coke, Dr. Pepper, Pepsi, and Mountain Dew, customers will be able to enjoy a variety of soda concoctions. The shop will also offer popular Energy drinks and Soda mixed drinks, with the option to add caffeine shots to any order. The menu will also include a selection of tea drinks, water, and sparkling water beverages that incorporate the same gourmet twist with mixins and purees, ensuring a refreshing experience each time. And to complement all things cold pop, the Soda Pop Shop will offer treats such as large, warm chocolate chip cookies, as well as sugar cookies with chilled pink frosting.
"Over the last 20 years of knowing each other, we've all "grown up" together. Our families started while knowing and working with each other. Our kids have all become friends and have even helped in naming or being inspirations for our favorite drink names. Our wives support and take pride in our decision to partner up and take on a small business that we feel passionate about and want to see become successful."
The Soda Pop Shop features two drive-thru lanes to ensure that speed and quality are prioritized. As a one-stop shop for soda pop and cookies, the Soda Pop Shop plans to strive to exceed customer expectations with every visit.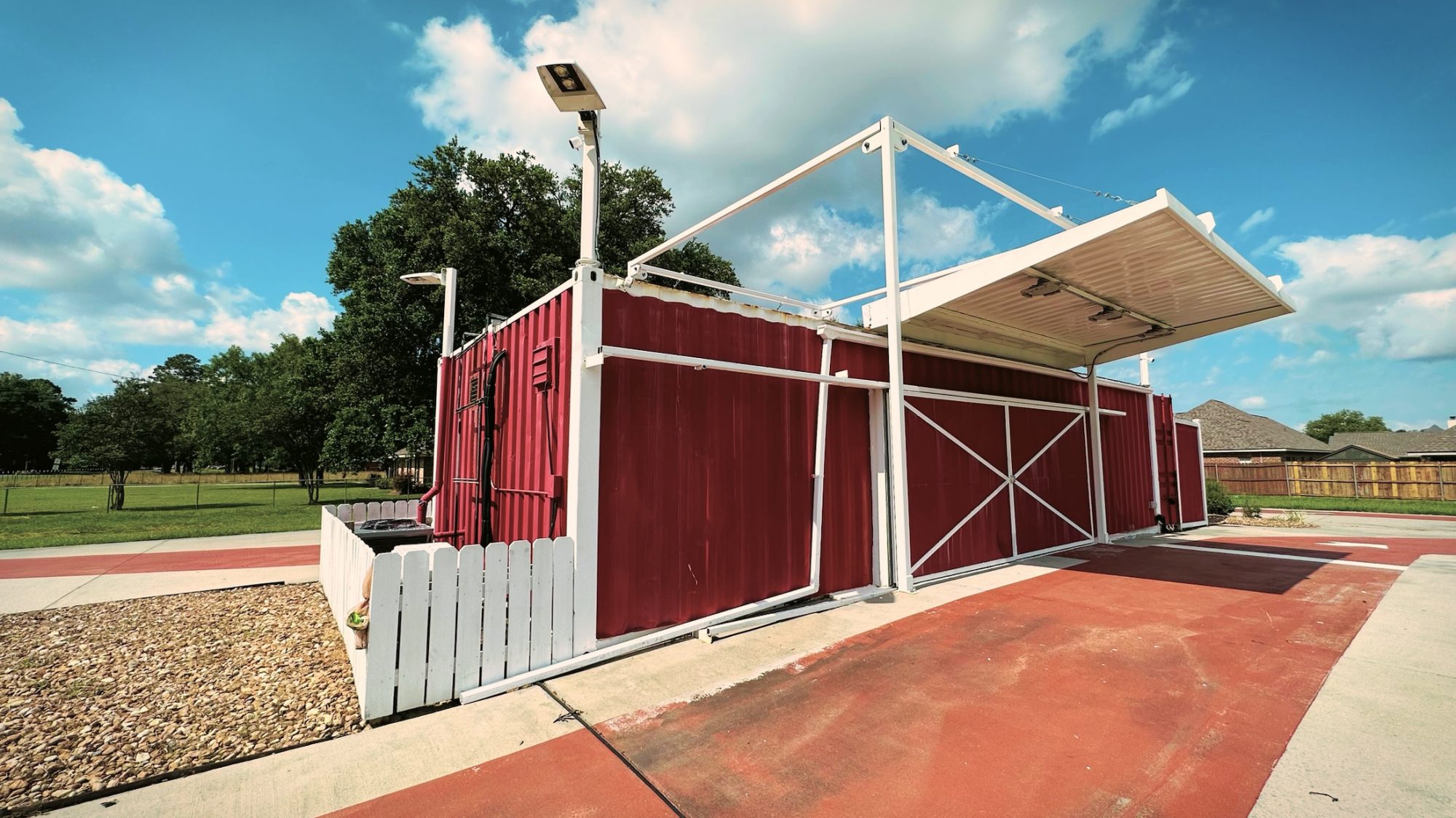 "With the three of us working in and out of the restaurant industry these past 20 years, we finally decided to work together and take on the dream of being business owners. We initially got the idea with the introduction of the "Freestyle Coca-Cola" machines that allow you to add flavoring to your base drink of choice. Well, why not do something similar but on steroids?"
The opening for Soda Pop Shop in Scott, LA is set for July 13th. Below is a detailed "what to expect" for that weekend's opening.
On Thursday, July 13th, the Grand Opening Day, all customers who visit and sign up for the free loyalty program will receive a complimentary 24oz drink of their choice. This allows you to experience the Soda Pop Shop's flavors firsthand. Then, on Friday, July 14th, customers can enjoy a Buy One, Get One Free offer on all beverages. This allows you to share the Soda Pop Shop experience with a friend or indulge in a second beverage for themselves. Finally, on Saturday, July 15th, the Soda Pop Shop is hosting the Cookie Delight promotion. For every purchase of any cookie from their selection, customers will receive a free 24oz drink. It's the perfect chance to satisfy their sweet tooth while enjoying a refreshing beverage from the Soda Pop Shop.
For more information, please visit the Soda Pop Shop's website at www.sodapop.shop or follow them on Facebook at https://www.facebook.com/profile.php?id=100086190417388 or IG at https://www.instagram.com/soda_pop_shop_scott.