Smoothie King at 4307 Ambassador recently completed their drive-thru expansion with the addition of a second ordering line.
If you have ever been to Smoothie King, especially on a Friday, then you know just how much a second drive-thru line was needed at this location. Lines tend to bleed into traffic flowing through the Target shopping center. But now, the extra line reduces the amount of time other vehicles seat in line while the car at the speaker decides on flavor.
So why are Friday's so crazy at Smoothie King? Simple. Every Friday is $5 32oz Smoothies. And these smoothies are good. I'll be honest, I had my first Smoothie King smoothie this week. Very good!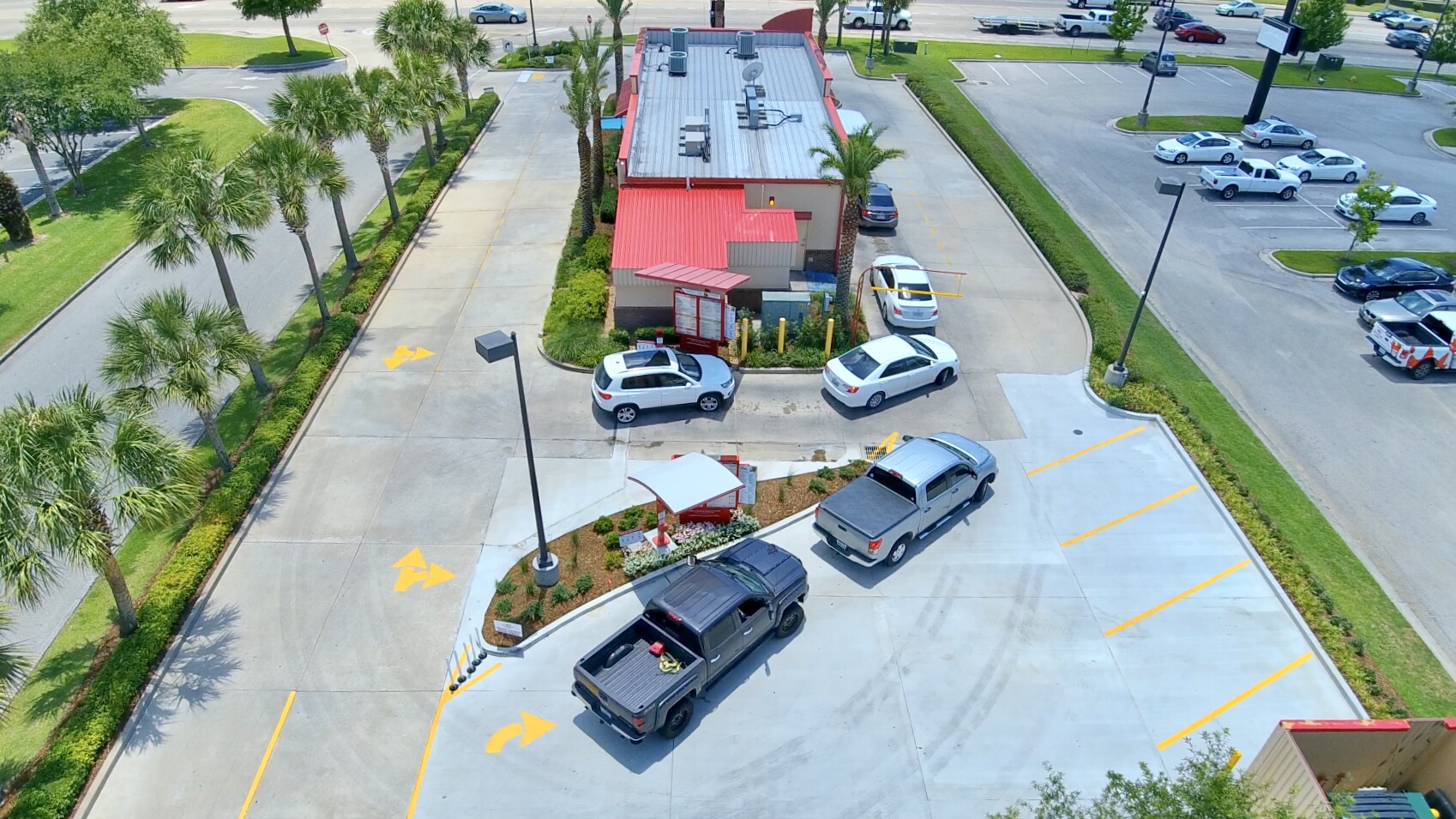 Aerial view of the two-line system at work. Smooth!
Short aerial video(no sound).