Baton Rouge-based franchise, Smalls Sliders is coming soon to Lafayette, Louisiana near Costco in the Ambassador Town Center Phase 2 development Between Kaliste Saloom & Verot School Road.
Smalls Sliders is based on a simple concept of serving small, premium cooked-to-order cheeseburger sliders with beef, cheese, pickles, and "Smauce" in a hyper-focused drive-through design. See link to menu or view menu images below.
Modeled after another well-known Baton Rouge-based brand, Raising Cane's, the Smalls Sliders menu is super simple & super focused; consisting of only 4 combo options. What are those options, you ask? So glad you asked, because get this, the number 1 has one slider, fries, and a cold drink. The number 2 combo has not 1 but 2 sliders, fries, and a cold drink. Starting to see a pattern form? The number 3 combo has what? Yes, it has 3 sliders, fries, and a cold drink. But this is where things start to slide…pun intended. The number 4 has not 1, not 2, not 3 but 4 sliders, fries, and a larger cold drink! Combos 1 through 3 have a 20oz drink while the number 4 has a 32oz drink. Y'all, it's that simple. Now, that's the combo meals. They do have things like simple milkshakes, queso dip for your fries, or what they are calling "Smauce", which is their secret sauce. It's like there is a playbook on how to become successful in a niche or something. Stick to one thing and one thing good.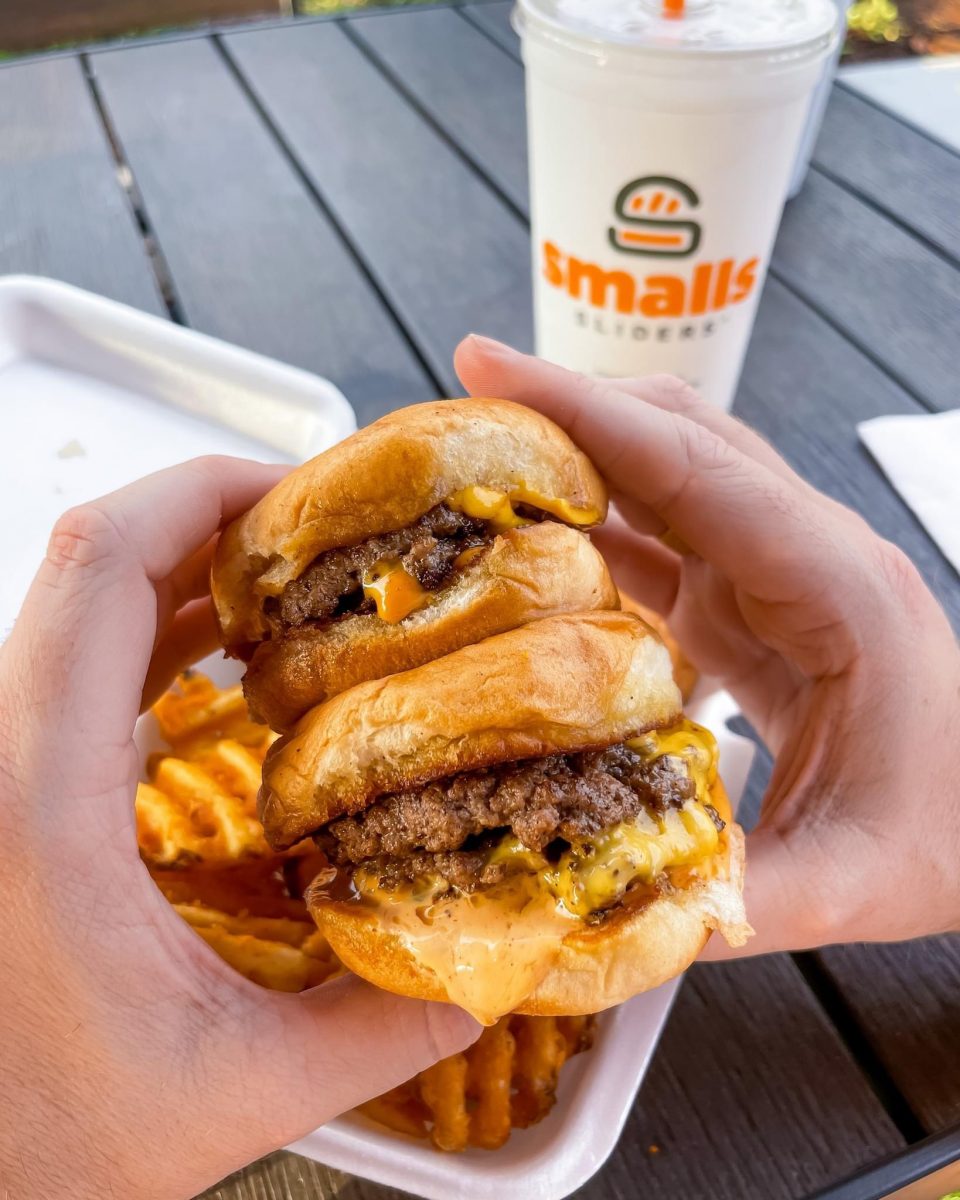 Photo courtesy of Smalls Sliders Facebook
Speaking of a playbook, as mentioned above, one of the founders of Smalls Sliders also founded Walk-On's Bistreaux & Bar, which is another successful Baton Rouge-based company; interesting. Oh, and Drew Brees is also invested into this company. HE IS LITERALLY IN EVERYTHING. Smart man he is.
When it comes to expansion, Smalls Sliders has two Baton Rouge locations(Home Base), a new location that not long opened in Thibodaux as well as Shreveport. There are two listed locations on their website, Prairieville(it's misspelled on their website) at 17329 Airline Hwy, and Slidell at 1640 Gause Blvd. I feel like Slidell was obvious here, like come on, SLIDE-ll. Guy's this post is writing itself. They are also planning other locations throughout Louisiana, which may include the obvious larger cities in the state like Lake Charles, Alexandria, etc. Then, as with any good franchise, they will go out-of-state, and eventually, have a small space on the Vegas Strip just like Cane's.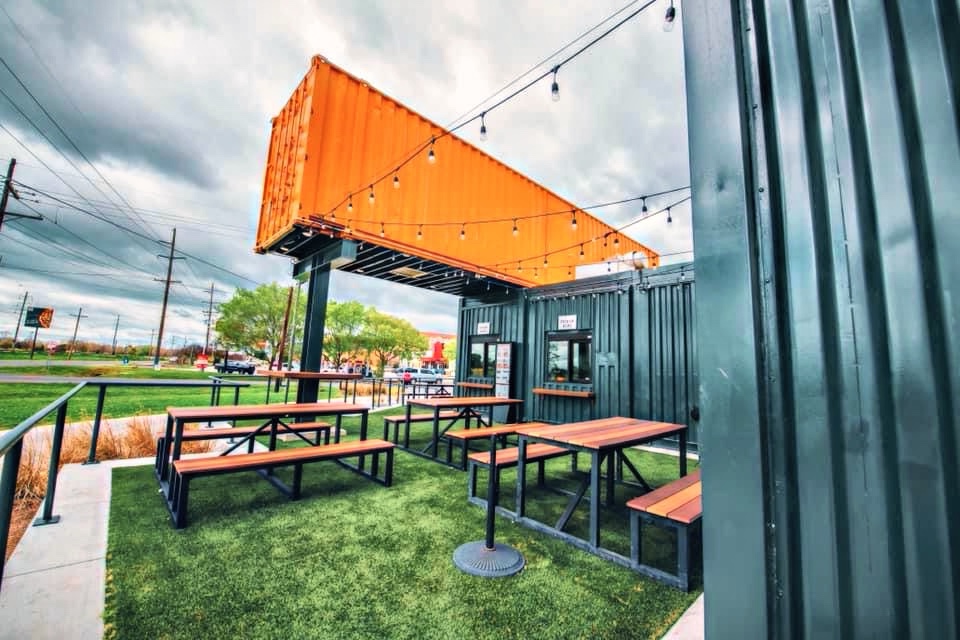 Photo courtesy of Smalls Sliders Facebook
A local newspaper mentioned the news of this company coming to Lafayette this morning. If you want quotes from Small Sliders, we don't have them, but what we do have are good accounts that Smalls Sliders is coming to Lafayette. Gosh, you're killing me, Smalls!
It's still too early to estimate when Smalls Sliders will open in Lafayette as the land isn't fully acquired for the space to our knowledge, but that shouldn't be far out. So, if we HAD to guesstimate, we say late 2022 or early 2023.
Here is their website https://www.smallssliders.com, and their Facebook page https://www.facebook.com/SmallsSliders/.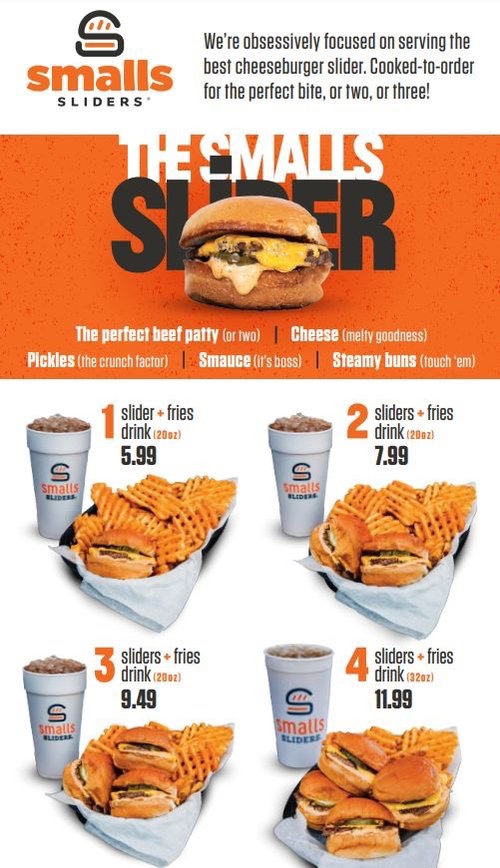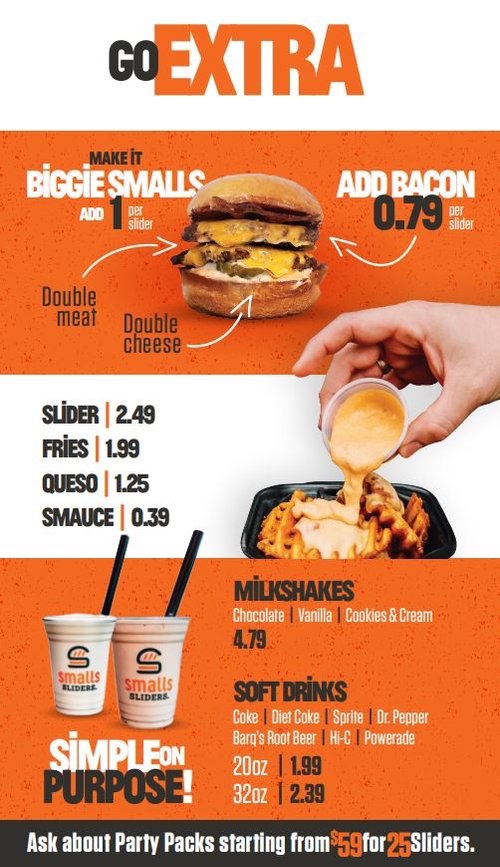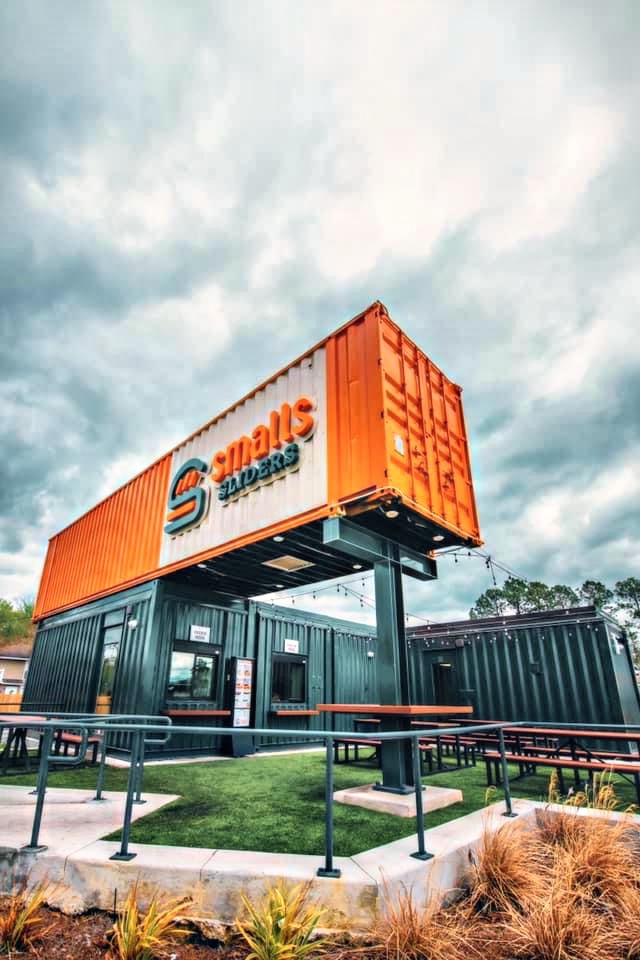 Photo courtesy of Smalls Sliders Facebook