A new, 13-acre, senior living complex is coming soon to the Ambassador & Verot School Road corridor, called Serenity at the Oaks.
Serenity at the Oaks will be a gated community project that is valued at $40 million. It will consist of both independent living as well as assisted living arrangements, in a gated community setting for those aged 62 and older.
Modeled after the traditional neighborhood concept that is similar to River Ranch and Couret Farms, which will provide a comfortable living environment that feels familiar. Serenity at the Oaks will offer independent living cottages with garages, apartments mixed with assisted living, and memory care services. Some of the on-site amenities that are planned will include activity centers, a restaurant, wine bar, library, art room, fitness & therapy rooms, a theater, business center, dog washroom, coffee bar, a courtyard, park & gardens, and a large pond for those nice days. Commercial restaurant & retail space will also be constructed in the front of the development for anyone—inside or outside of the complex—to enjoy as well.
The average square footage of the living spaces, according to preliminary plans, is 939 SF. At that size, it is consistent with the average apartment complex.
Below are some shots of the preliminary plans that were provided to us. Keep in mind, these plans may evolve as Serenity at the Oaks approaches the groundbreaking day.
Thanks to Kevin Keller for providing us this great infomation!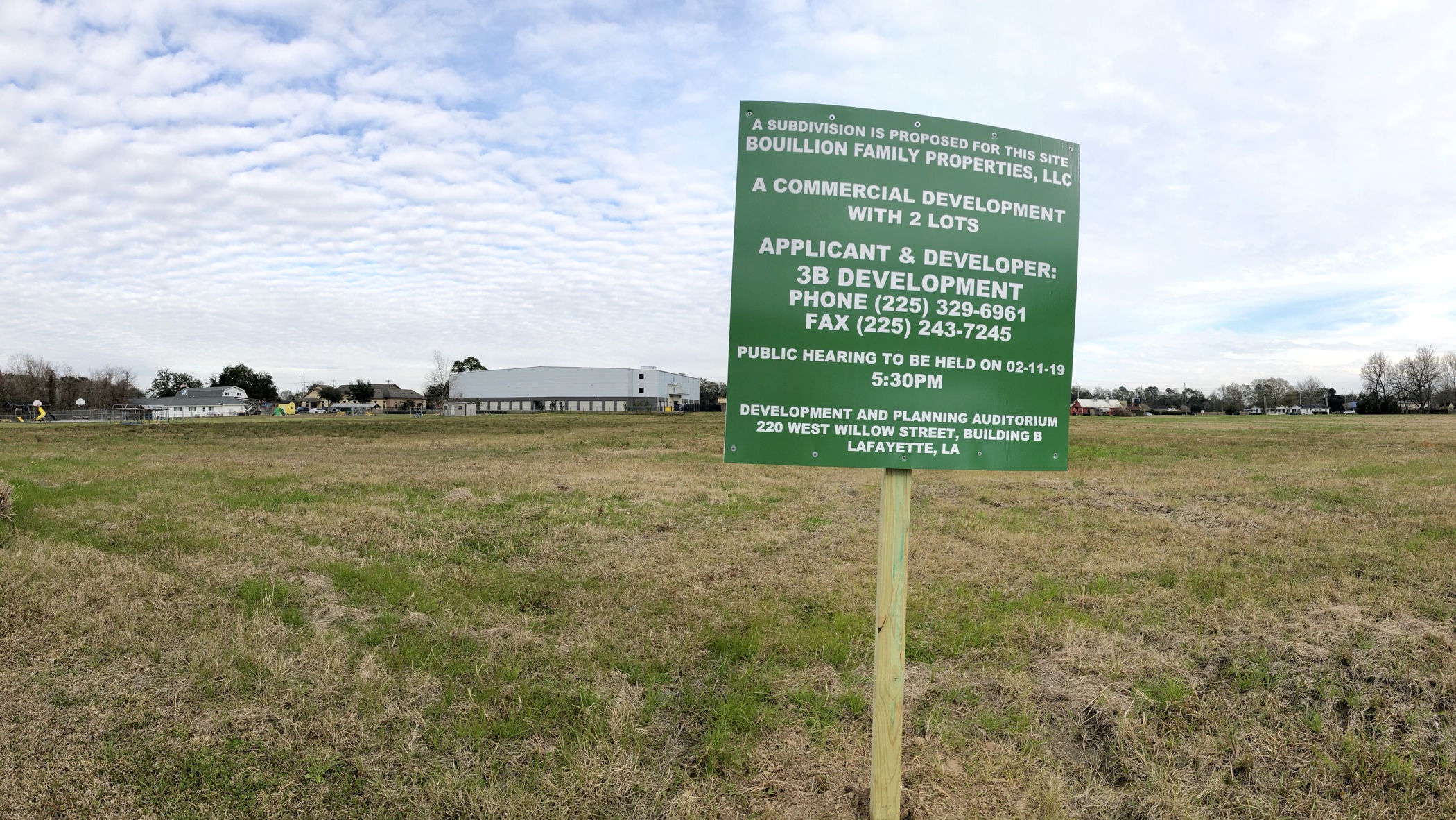 Sign at the future Serenity at the Oaks location on Ambassador & Verot School Road.
Below are renderings by Looney Ricks Kiss Architects.