Ruffino's On The River, located at 921 Camellia Blvd in Lafayette, is adding a new patio-sunroom that will serve as both dining & private party space.
Back in 2020, Ruffino's on the River suffered a fair amount of damage due to Hurricane Delta. "It literally ripped the former patio area to shreds," says Megan, Director of Operations.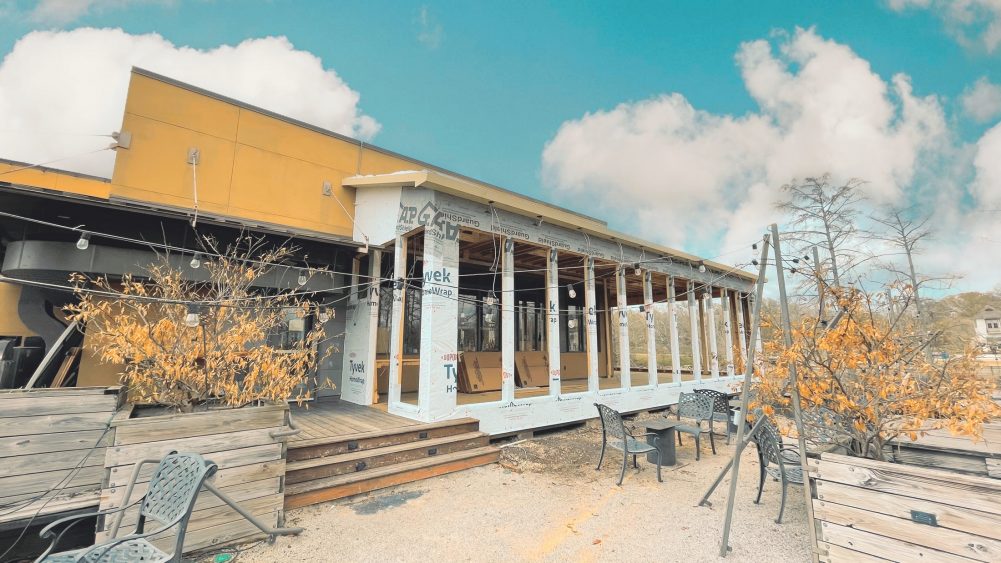 Needing to make repairs, the restaurant reached out to Kyle Braniff of Braniff Construction to perform the renovations. While Ruffin and Kyle were discussing the project, it quickly became a "what if we did this and I always wanted to do this." scenario. Braniff heard out Ruffin and Megan's thoughts as well as consulted with Chris Muffoletto, general manager, to sure up needs from an operational standpoint. Having all of the needs & wants checked off, Braniff designed a new enclosed patio area that will be "absolutely beautiful," says Megan.
"We believe it will be the most beautiful spot to dine in Lafayette. We are really excited about it."
The new 1,100 square foot patio & sunroom area will feature a raised ceiling complementing the new 9 foot windows. The space is designed to be opened up during days where the weather is beautiful for outside dining. It is also designed to allow the restaurant to completely close it up for dining and private parties during inclement weather.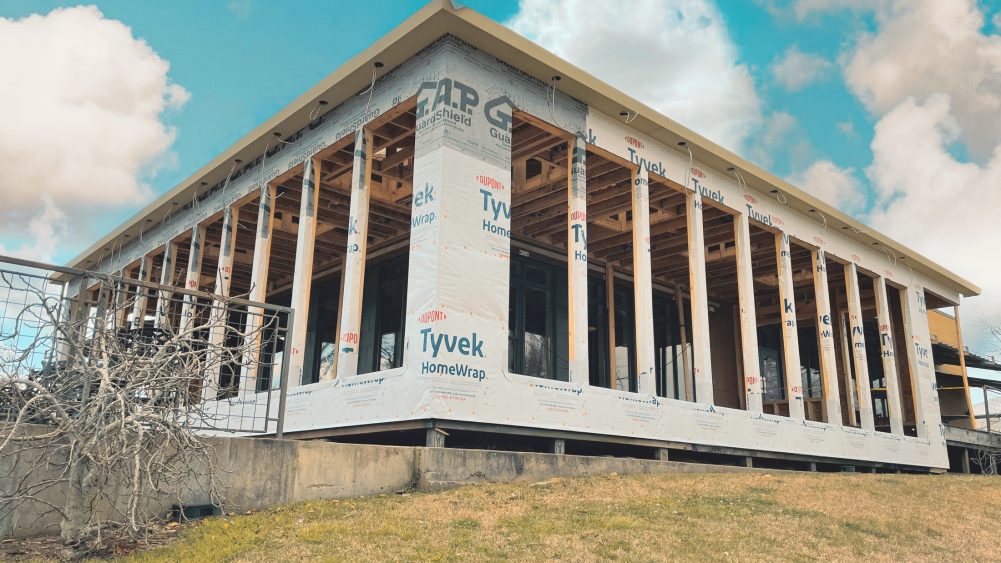 Ruffino's is also reworking the outdoor rock garden area to allow for guests to enjoy dining, cocktails, private parties, and live music on the river.
Megan says that, on a personal note, with the help of Kyle Braniff, Alison Rodrigue, and herself, they are honored that they get to make Ruffin's vision for the space come to life. "He would love it!!"
As we are writing this up, my wife and I's engagement diner date was at Ruffino's On The River on their opening weekend. How cool is that?! 🙂
The tentative completion date for the new patio-sun room at Ruffino's is set for April 26th.
For more information about Ruffino's On The River, check out their website at https://ruffinosrestaurant.com/.