In Lafayette, many are seeking to place their businesses in the hotspot areas of town, like the Ambassador Caffery and Kaliste Saloom corridor. And areas like the corridor of Hwy 90(Evangeline Thruway) and Pinhook Road seem rather forgotten. But local real estate businesses Southwest Funding, Royal Title & Escrow, and Andrus Appraisal Services saw a better opportunity for their community in which they serve. Instead of easily finding space for rent in a part of town that is quickly becoming the busiest side of town those three companies decided to invest in an area that is deserving of positive change for the future.
Located at 600 E. Pinhook Road is a building that was completely renovated and separated from an existing hotel that no longer remains in operation. A security team is involved in preventing homeless camps and other unwanted activity at the once active hotel.
Currently, one side of the recently renovated building is Southwest Funding, which is a residential mortgage company, and the other side is Royal Title and Escrow, along with Andrus appraisal Services. Renovations began in January 2018 and were completed in July 2018.
The renovations included first cleaning up the properties outward appearance but also cleaning the inside mess. Then, demolishing portions to expand for office spaces, meeting spaces, and other functional spaces for their businesses operate.
Did you know that this building is two-stories?!
Many in the area, including local businesses like Pack & Paddle, are said to be pleased that the building has been cleaned and being put to good use.
Be sure to check out the listed businesses at:
facebook.com/Southwest-Funding-The-Southern-Loan-Team
facebook.com/Royaltitleandescrow
Before: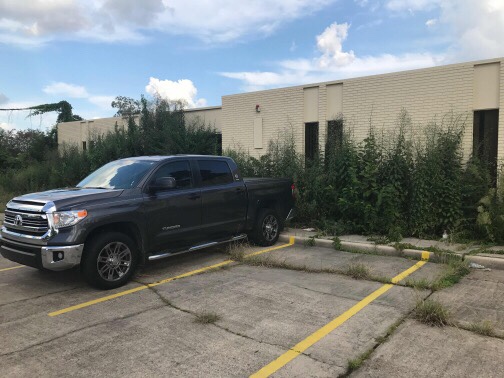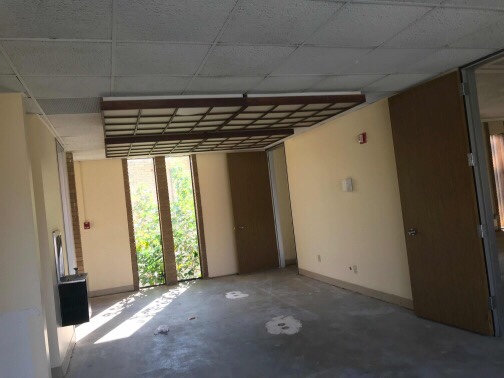 Before photos provides by Vernon Jenkins of SW Funding.
After: