We have been digging into what will become of the land, and the random driveway that was just poured off of Duhon, and the 6000 block of Johnston St. It's the 'triangular' piece of land across from Walgreens. See map below.
After a call or two, we managed to find out that a local Palm plant landscaping company will be relocating to this piece of property. This makes the most sense, in my opinion, because what else could you really put there? Who knows, maybe I under estimate what can be placed in strange locations.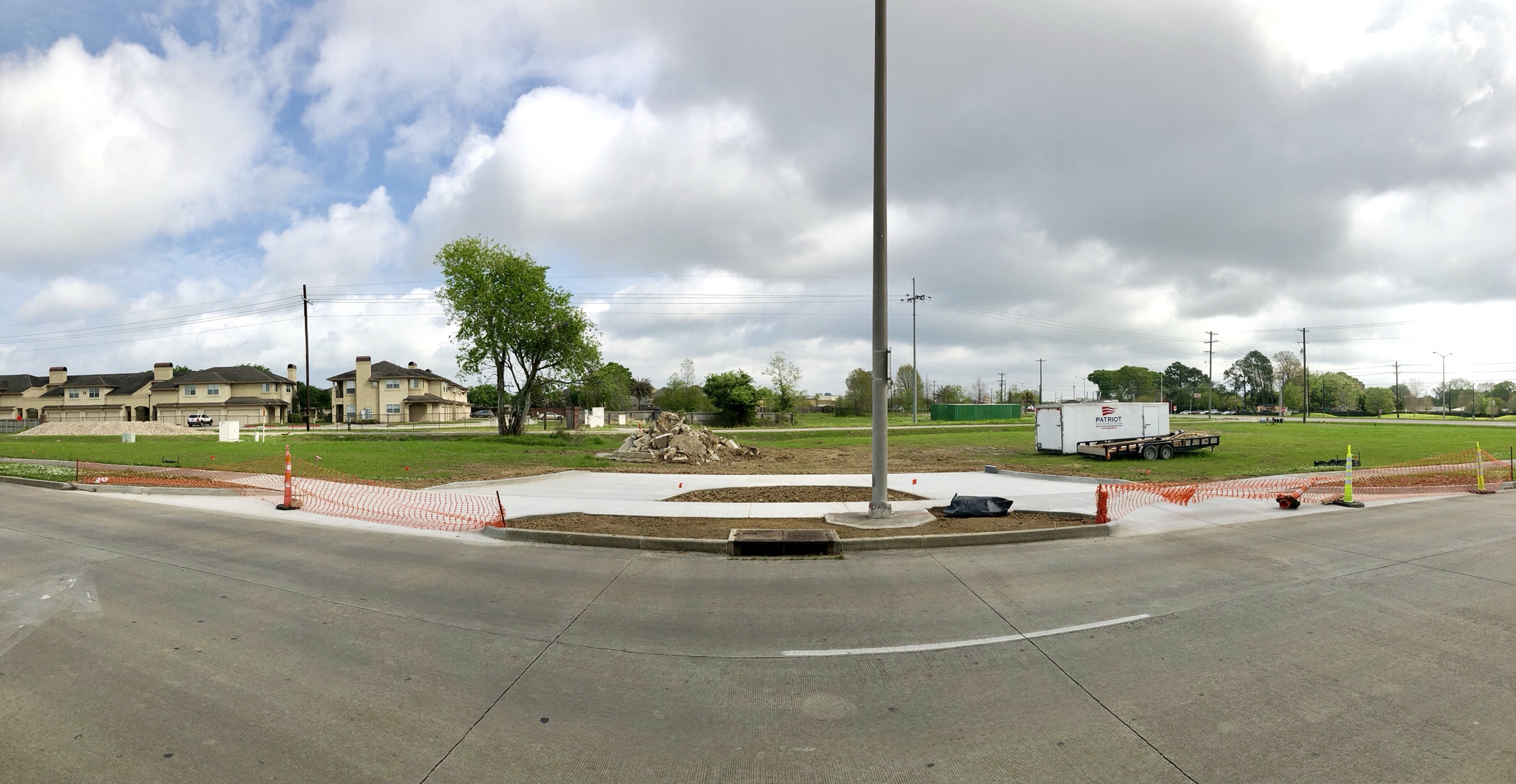 Another shot of the land, and driveway.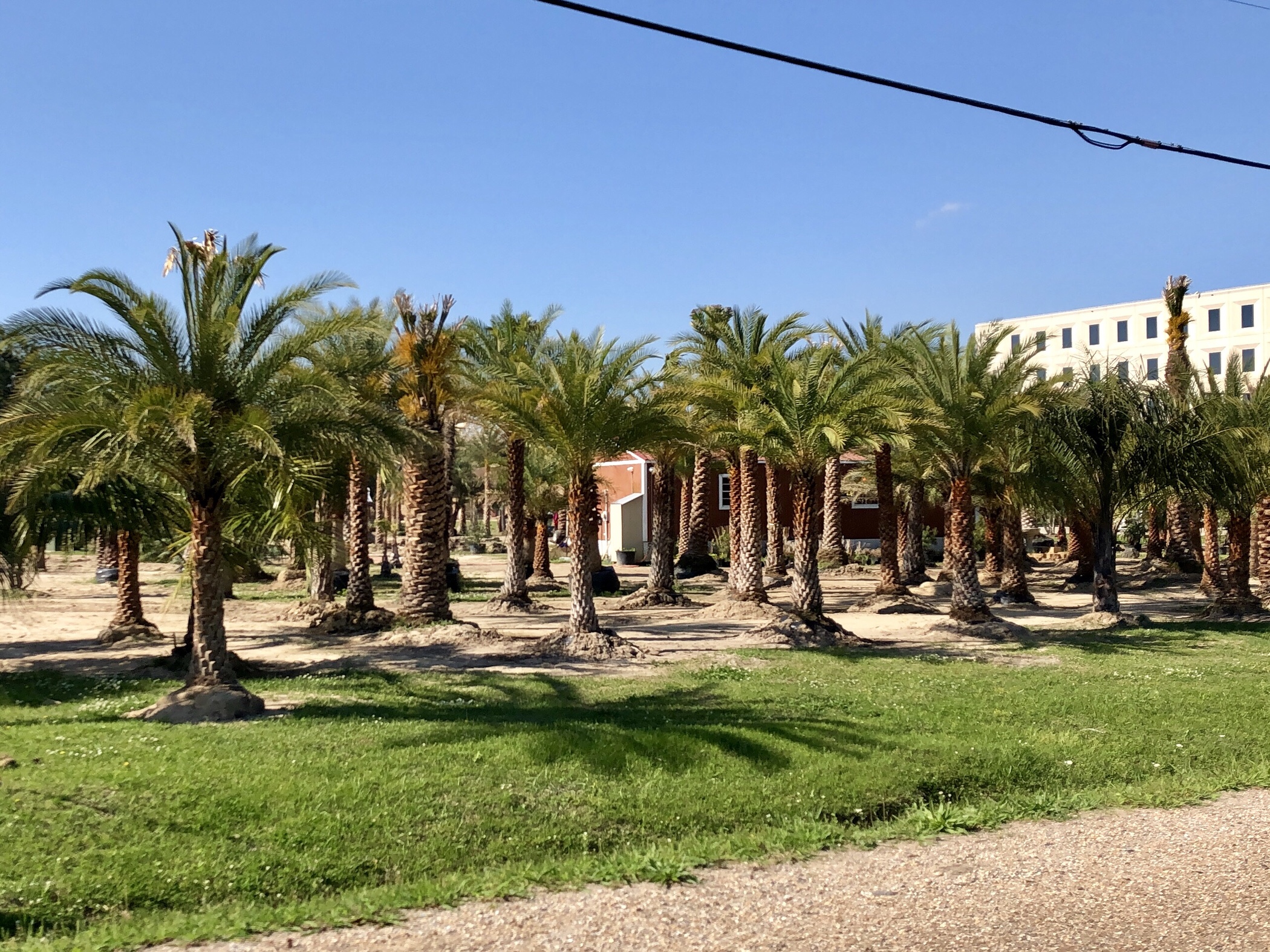 The closest palm company to this location. This is Lafayette Palms near the Acadiana Mall.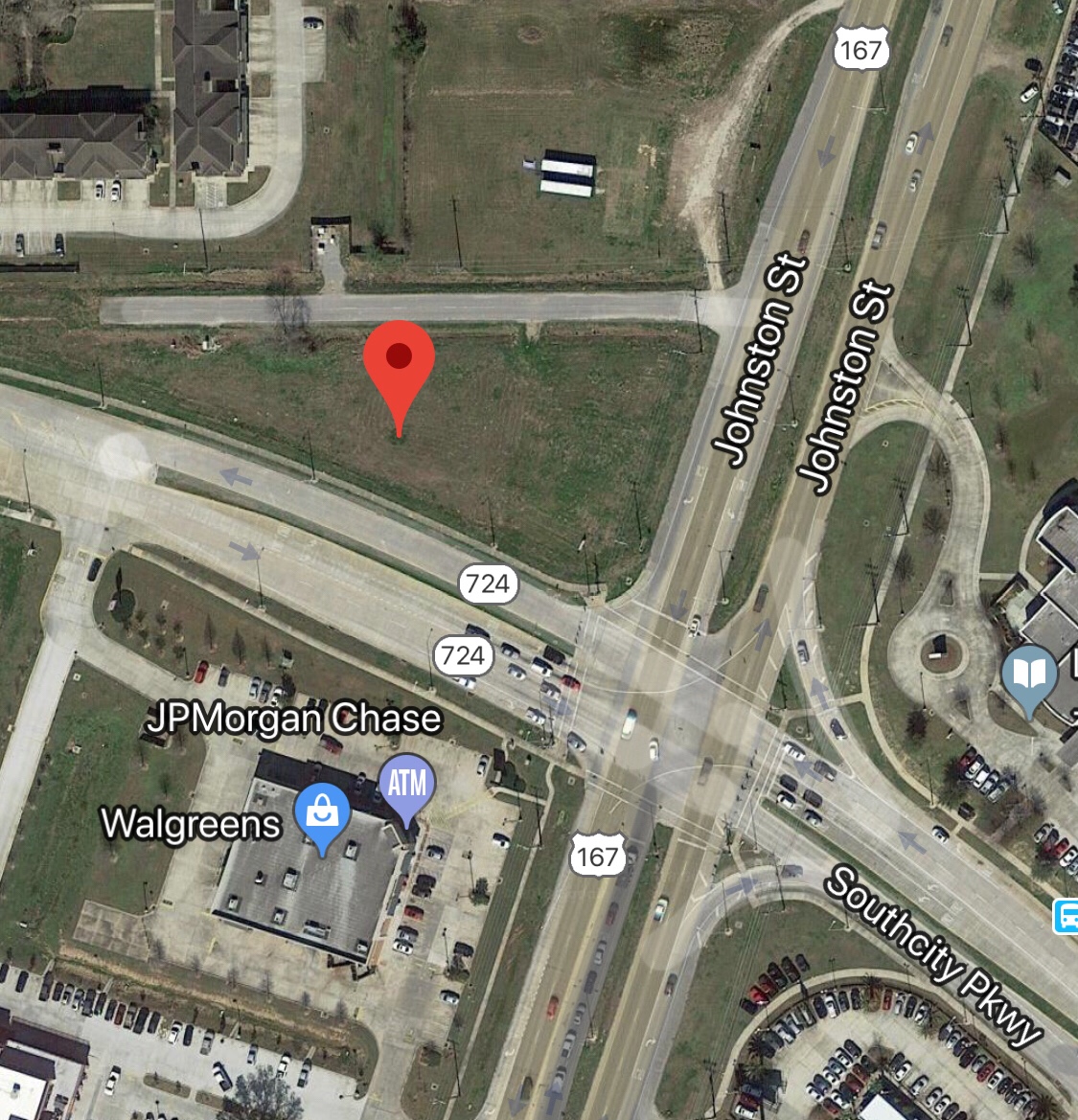 Map image showing the land mentioned above.