A new BBQ supply retailer, called RAKS BBQ Supply, is opening this weekend in the Metairie Centre at 209 Center Sarcelle Blvd Suite 104 in Youngsville.
This has Father's Day written all over it!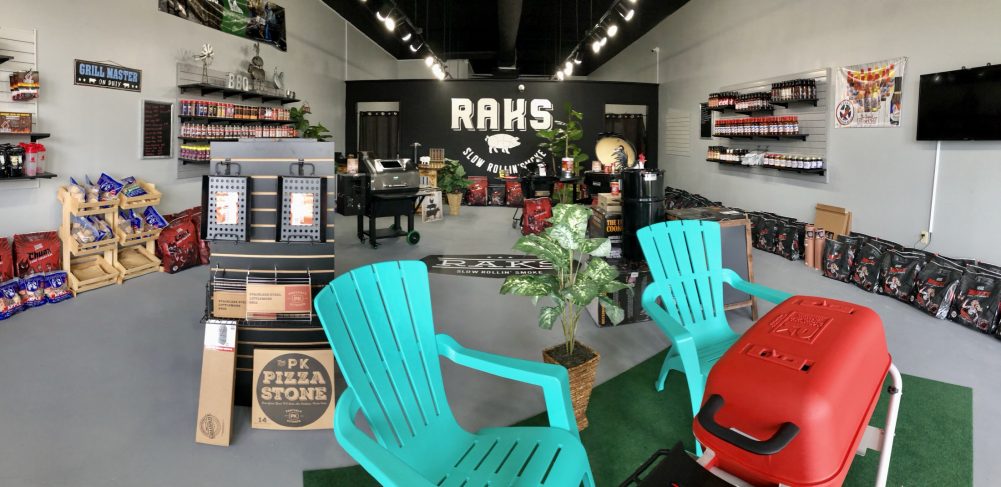 RAKS is owned by Ronnie Romero & Harold Delouise, two local guys who cater to large events and compete nationally in BBQ competitions. Their goal with opening RAKS BBQ Supply is to bring competition BBQ products into the local retail market. Typically, many of the products they offer locally would need to be purchased online through Amazon at a higher cost. By providing those same products on the local level, RAKS is able to offer their knowledge and experience to serve the aspiring grill men and women throughout Acadiana.
"We are fully stocked with competition BBQ sauces, seasonings, rubs and injections from some of the biggest competition BBQ teams in the world, such as Blues Hog, Meat Church, and Killer Hogs to name just a few."
RAKS also carries new grills that are often used for BBQ competitions. Or you could just use them for your back yard and win Sunday dinner. Many grills come in both large and small sizes from brands like Green Mountain Pellet Grills, PK Grills, Pit Barrels, and many others. These aren't your use once or twice and toss away grills. They are truly welcomed additions to your outdoor grilling arsenal. They also carry high-quality charcoal, thermo-pens, wood chunks, injectors, and fire starters. "If we don't have it yet, we can more than likely get it."
Future plans for RAKS will be to offer BBQ cooking classes taught by Ronnie. He has attended classes taught by some of the well-knowns like Malcolm Reed from Killer Hogs, Jay Durbin, and Tennessee Mojo. Ronnie will share his skills with you which includes trimming briskets, cutting chickens, and will give little secrets to help you nail some award-winning ribs.
From BBQ Competition Trail to the neighborhood Cul-De-Sac, they are going to elevate your BBQ experience.
You can follow RAKS at https://www.facebook.com/raksbbq/. And if you would like to contact them directly, here is their phone number: 337.573.4514.