In September of last year, we shared that a new, 23,000 sq ft state-of-the-art 911 communications facility would be coming soon at 1810 W. Willow Street.
After about five and a half months of construction, we are now able to see the structural shape of how the building will ultimately appear, according to its rendering shown below. And my, what a sleek looking facility it will be.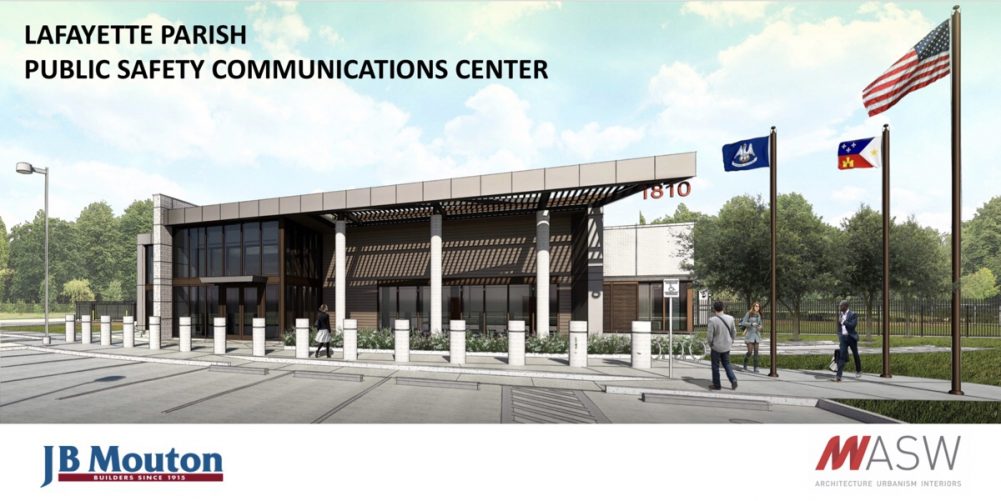 The current 911 center has been located at 800 S. Buchanan Street for over 36 years. And due to all of the growth, expansion of services, and advances in technology, a new facility is desperately needed to keep up with an ever-changing environment.
"built for not only today's needs but to also adequately accommodate for 25 or more years expected growth of Lafayette Parish."
As it was previously stated, Lafayette Parish will once again be a leader in providing the latest in public safety communications technology and will be the first in the state with an advanced 911 cloud-based CAD system. This newly constructed facility will allow 911 and other public safety agencies in the parish to provide the citizens of Lafayette Parish with the best emergency services possible.
Be sure to follow along as we plan to share its completion. The new center is still expected to open at the end of 2020.