Pop-A-Lock, America's Most Trusted Locksmith Franchise, is under construction to build out their first-ever storefront located at 4551 Johnston Street in Lafayette. This new storefront will offer a comprehensive range of locksmith services, catering to automotive, residential, and commercial needs.
The new Pop-A-Lock storefront will provide customers with a convenient retail experience, offering a wide variety of services and products. Customers can expect an extensive selection of automotive smart keys, duplication services, access control systems for residential and commercial properties, as well as a range of safes including document-sized safes and gun safes. With the inclusion of a drive-thru service, customers can expect efficient and time-saving solutions for their locksmith needs.
Founded in Lafayette, LA in 1991, Pop-A-Lock has rapidly grown to become the largest locksmith franchise globally. With over three decades of experience, the company has established a reputation for reliability, professionalism, and superior customer service. The original Lafayette location has evolved into the national training facility and corporate headquarters for Pop-A-Lock, setting the standard for excellence within the locksmith industry.
Honestly, I didn't know that Pop-A-Lock was founded in Lafayette! I have heard that it may have been a Louisiana company but just figured that was hearsay. Personally, I've used Pop-A-Lock more times than I should have in my life. But each time they were professional, and quick, and on occasion, it was paid for by our roadside plans—not all the time though.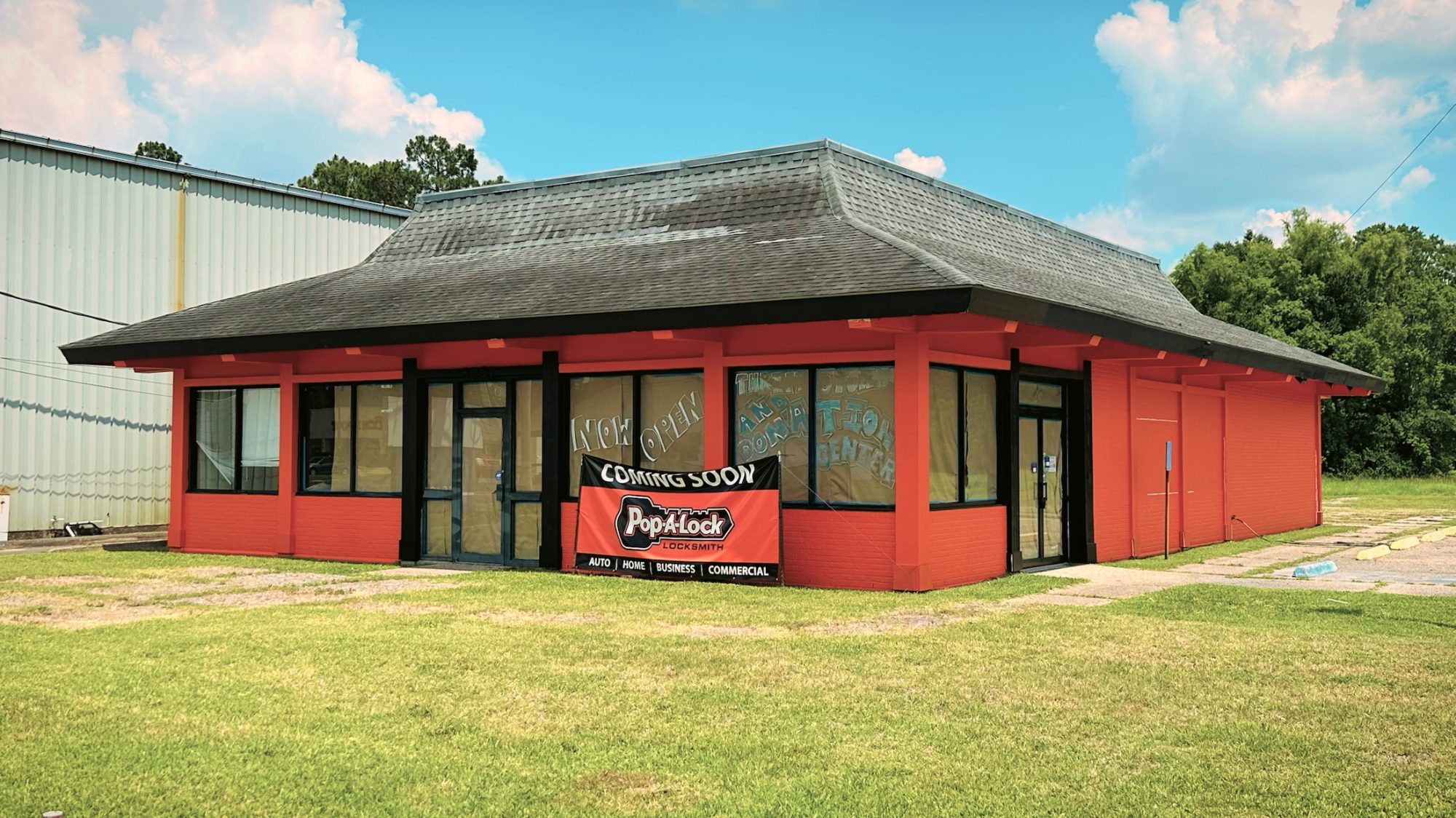 "After 32 years of proudly servicing Acadiana with our mobile services, we're excited to finally open our first storefront with drive-thru service," said Ben Payne, Jr., CRL, CMAL, Director of Locksmith Operations at Pop-A-Lock HQ.
While Pop-A-Lock's expertise lies in emergency automotive locksmith services, the company also offers a comprehensive range of security solutions for homes and businesses. In addition, Pop-A-Lock takes pride in its Emergency Door Unlocking (EDU) Program, a commendable community service dedicated to rescuing children inadvertently locked inside vehicles.
The construction of the new Pop-A-Lock storefront is currently underway, evidenced by the signature bright orange brand colors of the company covering the building. The tentative opening date for the Pop-A-Lock storefront is set for mid-Summer.
For more information about Pop-A-Lock and their services, visit www.popalock.com or follow their Facebook at https://www.facebook.com/LafayettePAL.