PJ's Coffee, located at 4480 Johnston Street, is now open where a former Daiquiri shop was once located next door to Cullen's Babyland & Playland.
Founded in New Orleans over 45 years ago, PJ's Coffee has built a recognizable brand throughout South Louisiana serving up their own blend of coffee, drinks, and beignets.
Their expansion throughout Lafayette Parish has been quick with locations that recently opened on Camellia Blvd Ext., Pinhook Road, in Broussard, LA, Scott, LA, and now a location that just opened near "mid-city" on Johnston Street.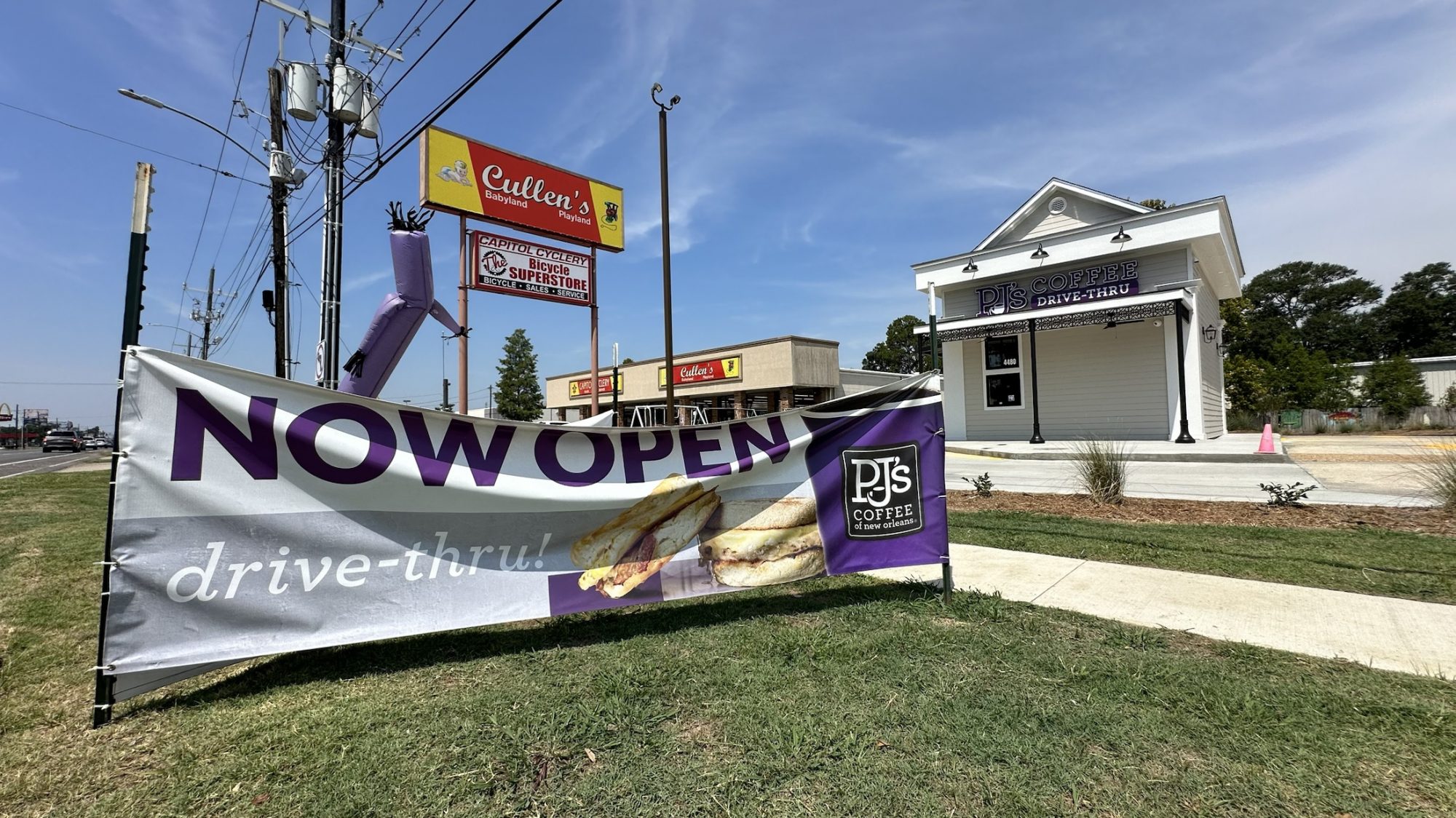 We stopped in today to check out PJ's Coffee's newest location on Johnston to see what they are about. And since we've only ever written about them, and have never had a chance to try the product itself, we figured it was time. We got to try the Granita's, which in this case was cold brewed blended coffee, it was still really good. We also had some of their Beignets and they were also really tasty. However, we did make a mistake with trying to eat one of the beignets in the car while the AC was blowing on hurricane speed, ya know because it's friggin' hot! I guess it goes without saying that there was powdered sugar all over me and I had to be on the news shortly after. Can't have white powder on you on live TV, not a great look.
Check out our video tour of this location below as well as some of the photos we took!
You can follow this PJ's Coffee on Facebook at https://www.facebook.com/PJsCoffeeJohnstonSt. You can also check out their website at https://www.pjscoffee.com.